Entertainment
Sean O'Donnell Besotted With Girlfriend; Gay Rumors Turns To Ashes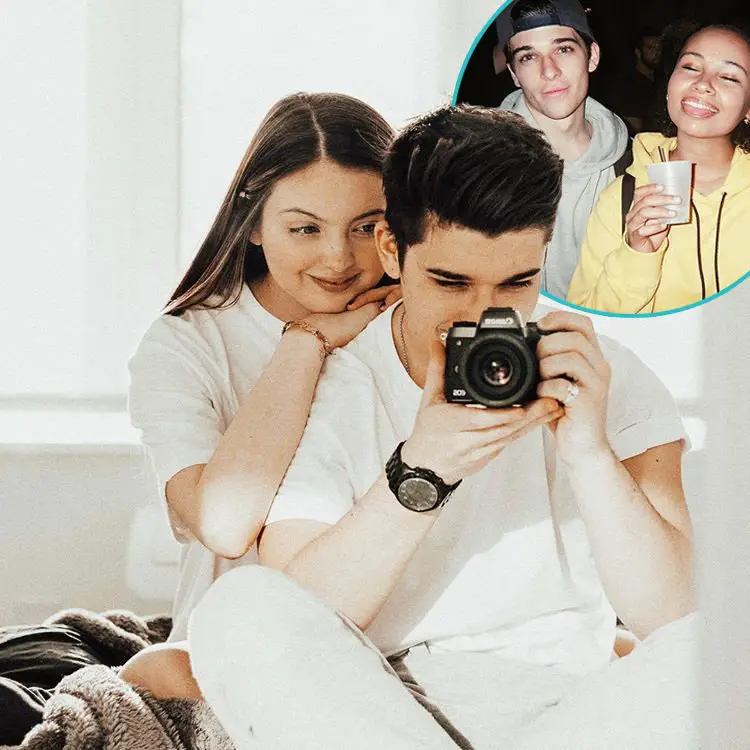 Like many famous millennials, Sean O'Donnell has the social platform, Instagram to thank for his popularity.
The handsome model and photographer, who has more than a million followers on his Instagram page, has got the killer looks that can make every soul swoon. 
Well, like most celebrities, Sean also found amidst gay rumors in 2016, but he flaunted a romantic relationship with a lovely girl as a response to the rumors. 
Find out how Sean deflects the gay rumors down below!
Gay Rumors; Links With Gay YouTuber
Sean O'Donnell first courted gay rumors when he was featured in YouTube video with Gay Youtuber, Jordan Doww on December 2016. In the video titled Hitting On A Straight Guy | It's Sketchy Ep. 1, Jordan hit Sean with cheesy pickup lines to woo him. The photographer's numerous shirtless photos flaunted on his social media also fueled the gay rumors to some extent.
However, the tipping point came on 9 September 2017, when Jordan Doww posted a picture with Sean O'Donnell and called him his babe, in his Twitter account. Sean duly responded with a heavy red heart emoji.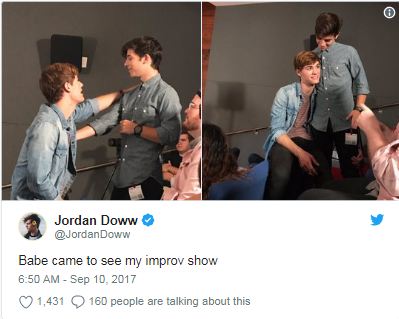 Sean O'Donnell visits Jordan Doww's workplace sparking gay rumors (Photo: Jordan Doww's Twitter)
The tweet sent the Twitterati into a frenzy, and many followers of both the stars gushed over how they looked at each other and called them a perfect date. Similarly, followers also commented that the couple should get married and start planning for a family.
The gay rumors were in full swing in the following months but Sean had kept the perfect answer to the rumors in store. 
Answer To Gay Rumors; Hot In Heels With Girlfriend 
Amid gay rumors, the handsome Instagram star's personal life became hotcake to the internet after a photo circled on social media on 10 December 2017. As shared by the girl named Lexy Monaca via Instagram, Sean was pictured kissing her. 
But when it actually broke the hearts of Sean's fans was after Sean took the same image to his Instagram a day later, 11 December 2017. Via an Instagram image, he confirmed dating Lexy Monaco as he quoted his girlfriend as "the only gift he wanted for Christmas."
The adorable photographer couple soon flourished their dating life - be it celebrating Christmas or New Year together. 
Sean's model girlfriend also celebrated his birthday by sharing a cute birthday message for him on 4 February. Sharing an Instagram image, she also explained how much he liked her.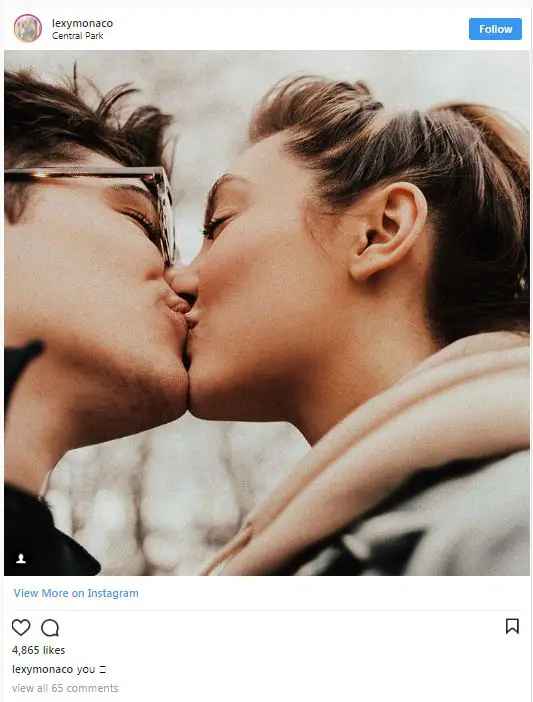 Sean O'Donnell with girlfriend Lexy Monaco on 27 April 2018 (Photo: Sean O'Donnell's Instagram)
The couple has been going strong and their Instagram walls speak all about it.
But his perfect partner is not the only one, who features on his social media as he talked about his mother's marriage in 2016. Sharing a tweet on January 2016, he congratulated his mother for a new chapter in her life.
Sean, who has a sister and a younger brother in his family, expresses his gratitude towards his family for their support time and again.