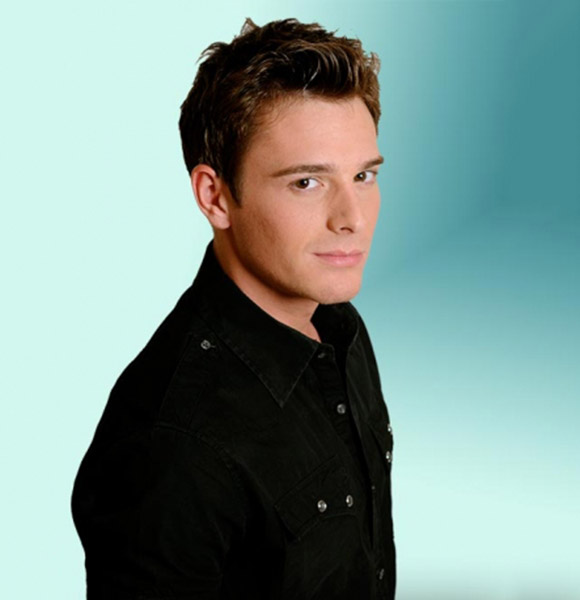 American actor Sean Paul Lockhart had some intense experiences early on in his life.
The on-off-gay adult star came out of nowhere and started making waves in the mature industry, with the stage name, Brent Corrigan. In just a year, he became an industry darling and won numerous awards.
However, things started unraveling whe he got into a dispute with his parent company Cobra Video's boss, Bryan Charles Kocis. Sean wanted to quit the company, but his employer-cum-gay partner sued him instead.
Meanwhile, the dispute ended in a way no one had envisioned. Bryan was found dead with his throat decapitated and stabbed numerous times. His body was unrecognizable due to fire. Thus, dental records were used to identify the entity. Well, Sean was involved in the murder case but not as an accused; instead, he testified and co-operated with the police.
However, the sad episode added to his legend, and Sean became known from this incident. A movie named starring James Franco entitled, King Cobra was made about the intriguing murder incident.
Openly Gay, Dating Affairs
Sean's gay sexuality is a piece of public information given his fame in the adult film industry.
His name skyrocketed in 2005 when he revealed that he was underage during some of his first adult movies. Add to that, his indirect involvement in the Cobra Video's boss-cum-boyfriend's murder made him a legend of sorts.
However, he quit the adult industry when he found love in 2010. Alas, his relationship with his boyfriend(identity undisclosed) ended after two years. Post-breakup, he didn't return to his previous job.
Love gods shined on Sean again when he found love, but the romance ended with his another new boyfriend dumping him.
Finally, the Milk star found solace in fellow adult star JJ Knight. Thus, the pair started painting the town red with their affair and got engaged in 2017. JJ shared the happy news via his Instagram page.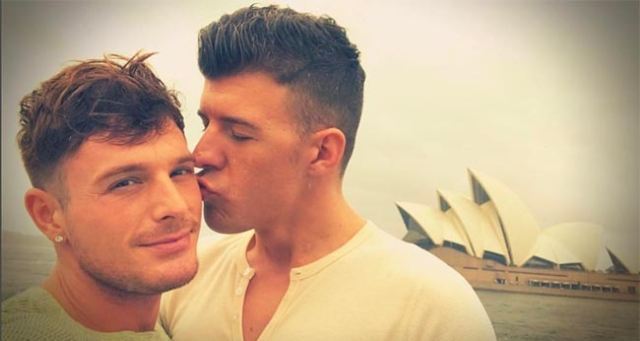 Sean Paul Lockhart gets a kiss from boyfriend-fiance, JJ Knight in Australia (Photo: www.pinknews.co.uk)
However, the love birds are yet to get married. It is interesting to note that JJ has deleted the engagement announcement from his social media page. The deleted post makes fans wonder, is there trouble in the affair?
Sean Paul Lockhart Net Worth
Along with starring in a total of 27 adult gay movies and directing four, Sean also forayed into Hollywood. Using Sean Paul Lockhart as his screen name, he starred in film namely Another Gay Sequel: Gays Gone Wild! Judas Kiss, and, The Dark Place.
Don't Miss:- Camille Hyde Bio: From Possible Boyfriend and Dating Affair to TV Shows
Add to that; he owns a production company which produces adult content. Due to all his various jobs, he has amassed a net worth of $2 million.
Bio, Family Life
Sean was born on 31st October 1986 at Lewiston, Idaho. His family life was unconventional and unstable. His never knew his biological father; it didn't help that his mother and stepfather were alcoholics.
One day his ski instructor mother left him with the stepfather and four siblings to fend for themselves in Mill Creek. Well, he eventually moved to San Diego to live with his mother. It was then he got into the adult movie industry, and the rest of his extraordinary life followed.