Entertainment
5 Reasons Sean Ryan Fox's Girlfriend Will Be Lucky; If He Isn't Dating Right Now
American actor, Sean Ryan Fox is best known for his portrayal of Jasper Dunlop in the TV series Henry Danger.
The 17-year-old heartthrob is tall and handsome, with a burgeoning career in Hollywood which makes him one of the best faces to date. The Riverside California native is creating quite a big name for himself in Hollywood despite his young age. Whats more the actor/ singer is adorned with numerous gifts that one searches in a perfect partner.
On such note, we bring you the five reasons why the David's Dinosaur star's girlfriend will be lucky!
He Possesses Macho Physique
If you are long crushing the actor, Sean Ryan, then you must be aware of his ab-tastic body. The ripped hunk possesses a fit body, complete with six packed abs. And if the prospective girlfriends follow him on social media, Sean's killer abs must be no news to them.  
Sean is surely the type to go out and make the run rather than being a couch potato.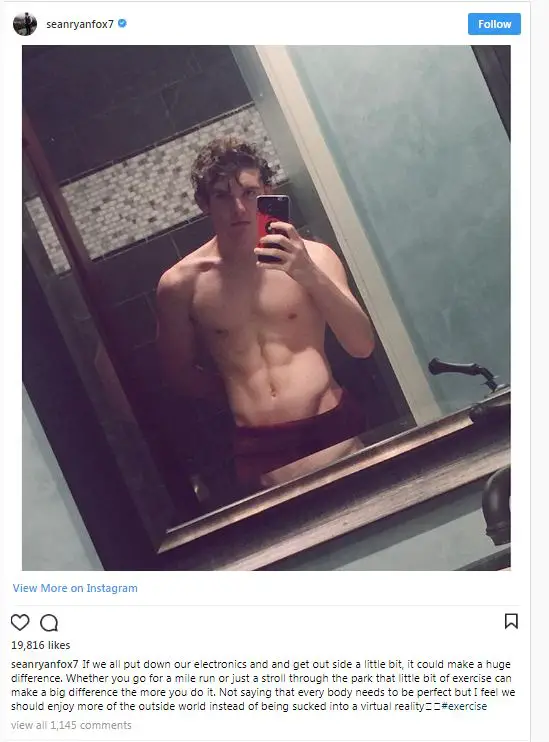 Sean Ryan flaunts his ab-tastic body (Photo: Sean Ryan Fox's Instagram)
Well, Sean's macho physique is one of the drawing factors for his well-wishers and prospective girlfriends.
Love For Kids
If Sean's body is muscular and tough outside, he seems to have a soft heart inside!
And the actor's soft side can be witnessed especially with his little fans. The actor, who also has an elder sister, posted a photo with a young fan on his Instagram on 10 March 2018 and described the best part of being an actor was meeting up with the fans.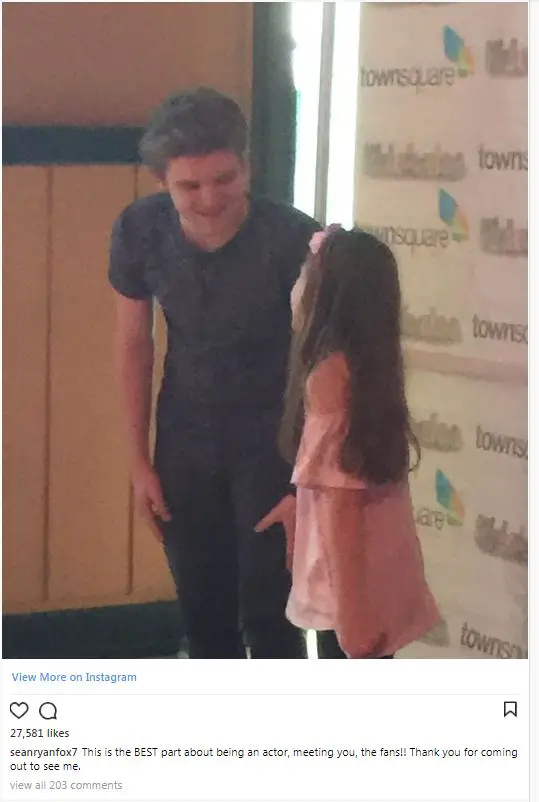 Sean Ryan Fox with a fan (Photo: Sean Ryan Fox's Instagram)
Isn't the sight of your favorite star treating gently to the star-struck fan heartwarming? Well, The Field Of Lost Shoes actor fits the bill.
Has A Smile That Can Steal Hearts
Who would not be charmed by bewitching smile? 
Ryan's girlfriend can be counted as lucky because the young star's smile leaves everyone hypnotic and wanting for more. A pleasant smile is said to be the key to every locked hearts.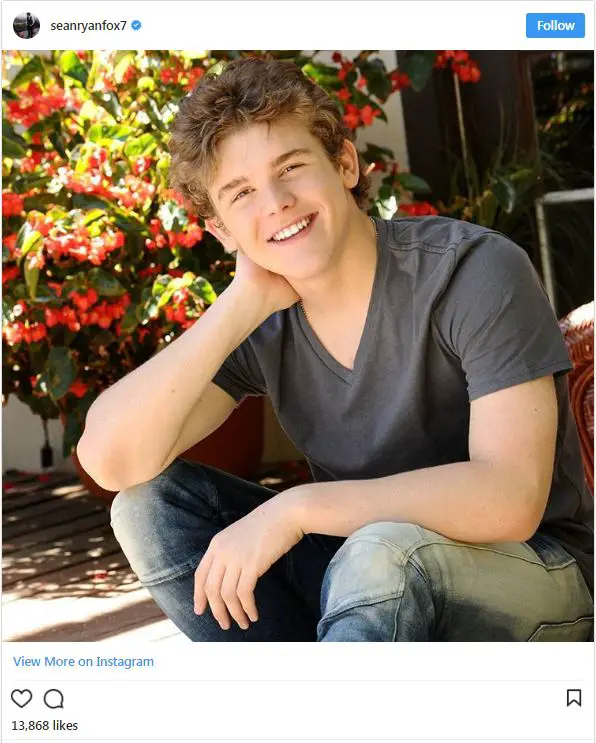 Sean Ryan Fox's enchanting smile which could melt even the strongest  (Photo: Sean Ryan Fox's Instagram)
If that's so, Sean's broad smile is the key to the locked hearts, which can undoubtedly melt the metal. 
MultiTalented Star
If the above qualities are not enough, you would certainly fall for this.
Turns out, the actor is multitalented personality, who is also a brilliant singer. The actor has released two singles to date, Perfect Crime and Indestructible, with both proving to be a hit among the teenagers.
What is better than having a dating partner who can do away the boredom with his melodious voice. There is nothing better than returning home tired only to find your boyfriend chanting melodious tunes to take your stresses away. 
He's Single
And guess what? 
Above all, Sean is single as per his social media. 
The star, who possesses a huge female fan following, spilled the beans about his dating status in a Twitter interaction with a fan in May 2017. The star was engaged in a series of Q&A with Anastasia Bazarova when he admitted that he was single. The star also stated his desire to visit Italy during the interaction but declined to comment on Anastasia's invitation to visit Italy with her. 
And again, Sean was asked the girlfriend question four months later by one of his fans. The star came forward and answered that he was not dating anyone. 
However, the readiness of Sean to commit to a relationship at this time is questionable because of his busy schedule. His answer to the fan about not having a girlfriend was completed with a lamentation of not having time to be in a relationship.

Sean states in his Twitter about not dating anyone in 2017 (Photo: Sean Ryan Fox's Twitter)
With flourishing his career, he might be left hardly any time for dating.