Entertainment
Sean Stone Isn't A Gay Man! But Isn't Married Either - His Religion Conversion The Reason?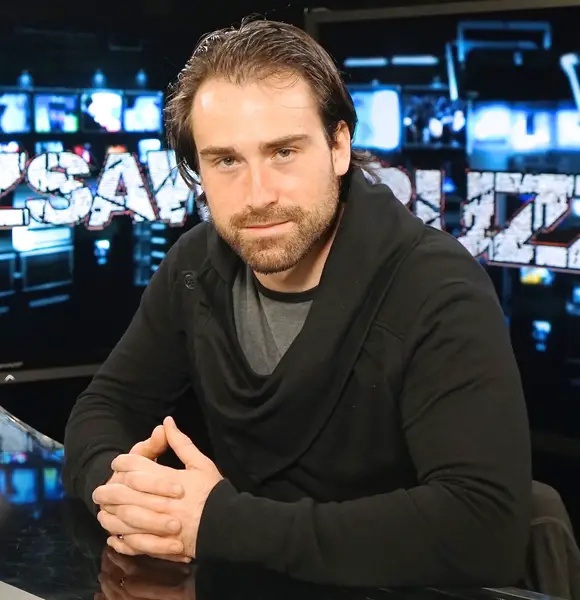 Religious faith and belief is a part of our identity. When you are born to the parent who follows a religion/s, then your parents teach you the religious beliefs and practices, but as you grow up, it's your choice to follow the religion of your faith.
American filmmaker, Sean Stone shares a similar thought, as he also accepted Islam even he comes from a diverse religious background.
Moreover, he also shares a splendid thought about the same-sex marriage and gay rights. Let's take a closer look at what he has to say about the rights, and further take a stroll in the life of the talented artist Sean Stone, who has neither come out as gay or married.
Sean Stone's Thoughts On Same-Sex Marriage:
In an interview, Sean Stone was asked about his opinion about equal rights for gay and lesbian folks for marriage. He poured his thoughts and shared that everyone is born equal in the country and regarding marriage, he asked an interesting question and said, why do you need a license to get married?
Watch the interview below to know more details.
Caption: Sean Stone shares his thoughts on same-sex marriage. (Video Published on September 7, 2014)
When Sean spoke about the marriage rights of gay and lesbian marriages, the question about him getting married struck the mind his ardent fans. So is he married, or is yet to tie the holy knot?
Well, the answer to the question lies within Sean himself, as he has successfully maintained a tight guard over his personal life. Till this date, he remains single in the eye of the public, but the possibility of him romancing a woman in secret cannot be eliminated. 
But when a celebrity does not have a woman to flaunt, then it is normal for him to be conjectured as a gay, and when he supports the gay and lesbian rights, then the suspect could be stronger. But can anyone be called gay just because he raises his voice for gay and lesbian rights?
The answer remains a straight NO until any confirmation from Sean himself.
Sean Stone Conversion To Islam:
Sean Stone is a son of a Jewish father, Oliver Stone, who is an Oscar-winning director and a Christian mother, Elizabeth Stone. But when Sean went to Iran to make a documentary on the Mystic poet, Rumi; he decided to accept Islam.
As per reports, Sean accepted Islam and became a Shiite Muslim on February 14, 2012. He has chosen to be known by his name "Ali." The reason for conversion to Islam remains a mystery; however, he shared that he doesn't intend to abandon his family's belief.
In an interview with Agence France-Presse, Sean stated,
'The conversion to Islam is not abandoning Christianity or Judaism, which I was born with. It means I have accepted Mohammad and other prophets'

During the ceremony, Sean recited 'Shahada' which is the Islamic profession of the faith, held in Isfahan, Iran.
Sean is not the only one who accepted a different religion as his father, Oliver Stone follows Buddhism as well.
Talking about his family, he is not the only son of his parents Oliver Stone and Elizabeth Stone; he has a brother, Michael Jack Stone too.
After his parents split in 1993, his father Oliver got married to Sun-jung Jung in 1996, and they share a daughter together; Sean's stepsister, Tara Chong Stone.
Sean has been part of movies directed by his Oscar-winning father, Oliver Stone and holds a record of doing a maximum number of movies with his father, more than any other actors or actresses.
In the entertainment industry, Sean has worked as an actor, screenwriter, film director, cinematographer, and producer. Currently, he hosts a show title, Watching the Hawks. Although he has accumulated a hefty sum to his name, he is yet to reveal his net worth in exact figures!
Think we're missing something? Do let us know in the comment section below!