Entertainment
Searching For VJ Leah Miller's Wedding Info? Get to Know About Her Husband And Much More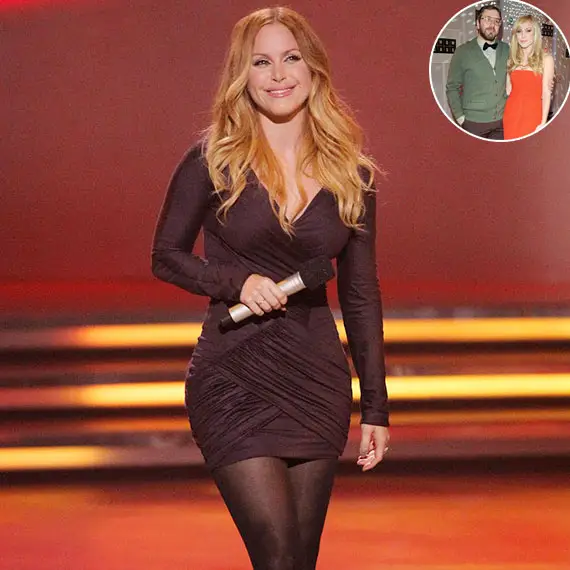 With great power comes great responsibilities. And this quote is entirely applicable in the case of VJ Leah Miller and her husband. In case you don't know who her husband is, he is none other than Dallas Green.
But how much do you know about her rockstar husband? And their marriage is itself a mystery since they were secretly married! Well, we'll dissect in below!
Secret Wedding! 
VJ Leah Miller and musician Dallas Green began dating in 2006. The couple got married in the new years eve in 2008. Leah Miller and her to be husband, musician Dallas Green, secretly married on New Year's Eve.
The ceremony was held at their own residence. "We surprised our family," Leah said in a statement she gave to perezhilton.com on 2009. She further added;
"It was really simple and beautiful. I decorated our house with tons of cream roses and tons of candles. It was lovely!"
The couple tied a knot in a simple fashion, with Leah baking the wedding cake herself. What a love story! Still better than twilight!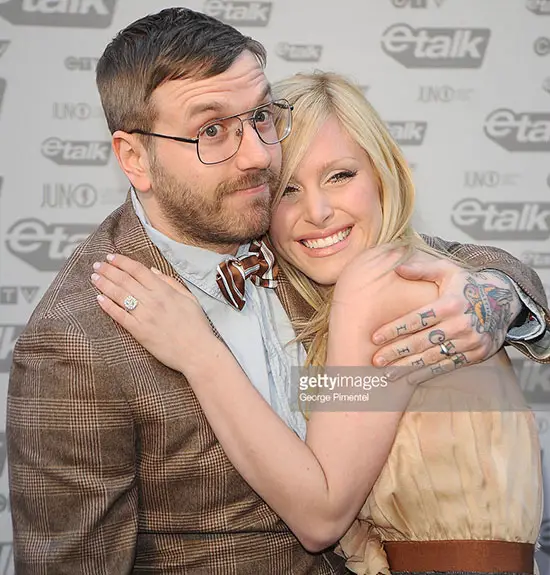 Caption: Dallas Green and Leah Miller attend the 2009 Juno Awards at General Motors Place on March 29, 2009, in Vancouver, Canada.
Source: gettyimage.com
Dallas John Green is a  singer-songwriter from Canada who records under the alias or says brand name of City and Colour. He especially plays melodic along with acoustic music and also covers folk music and is also accompanied by various singers, such as Spencer Burton and Pink. He is also known for his works as the vocalist, guitarist, and songwriter for the hardcore band Alexisonfire.
It was in 2005 when he debuted his first full-length album. City and Colour began performing in small places, and Alexisonfire didn't remain active for some time. The name City and Colour is derived from his name: Dallas, a city, and Green, a colour. He has also finished working in you + me record with Pink.
Well, we are not sure whether she is pregnant. Since the power couple is busy with their field, they might not be planning about babies near soon.Regardless of their busy career, the couple is still going strong in their relation.
Leah Miller's got her Husband Back!
 Green's had heard enough of the online attacks on his wife, TV personality Leah Miller in 2013 and had hit out on criticisms. Green did write a song in response to the "amateur commentators" who hide behind anonymous comments about Miller.
"Not on me, on my wife. I wrote the first verse on a particularly bad night of her reading things on the internet that she shouldn't. I try to get her not to, but she does, because she's human. The other day Leah was saying to me, 'I got a really nice tweet today. The person wrote 'I hate you.' That kind of stuff makes me think, 'what is happening in this world?' People talk about how the internet is bringing everyone closer together but really all its doing is driving a wedge between actual human interactions."
Plastic Surgeries and Controversies!
Miller did remain many silent years after being a target of rumors that she allegedly had plastic surgery. She took all the jokes she could and did hit out on her "haters" in an interview with QMI Agency back in 2010.
"I always think it's interesting because people can sit on the Internet and write horrible things about you, but when they're face to face with you, they'd never be able to say those things," Miller said.
She then further added;
"I'm a very honest person, I'm not fake, and if I feel something I'll say it. I just find that most people aren't like that, but I wish they would be. It's like if you have those things to say, come say it to my face next time and we'll have a conversation about it!"
Well, we are not sure whether she is pregnant. Since the power couple is busy with their particular field, they might not be planning about babies near soon.
Leah Miller's Short Bio:
Leah Miller (born July 20, 1981) from Toronto, Canada is a former MuchMusic VJ. Along with that, she was also a former host of the now defunct show "So You Think You Can Dance Canada" from 2008 to 2011.  She also became a correspondent for the entertainment news show etalk during 2009-10 and had her separate column, while her time in Canada.