Entertainment
Shailene Woodley Flawless Ride Or Die Relationship With Athlete Boyfriend; "Adrift" In Love
Love is in the air. American actress Shailene Woodley gained much more than just a bang for the buck from her 2017's Fiji trip - the fresh tropical air of Fiji worked wonders. 
'Meets' Boyfriend During Filming Of Adrift (2018)
The Californian actress Shailene Woodley reportedly found herself a boyfriend during a shooting trip to Fiji in October 2017.
To film the scenes for her character, Tami Oldham, in Adrift, Woodley had made her way to Fiji, where most of the movie was filmed. She portrays the role of the wife displaying strong survival skills to overcome a post-hurricane state while attempting to save her husband. The movie Adrift, which also co-stars Sam Claflin, is based on a true story.
Her boyfriend Ben is a Fijian rugby player and an international rugby union footballer. He plays for the Fijian National Team while he seasonally sports for the two famous teams: NPC's North Harbour and Top 14's Bordeaux Bègles. He has also played for Super Rugby's Melbourne Rebels.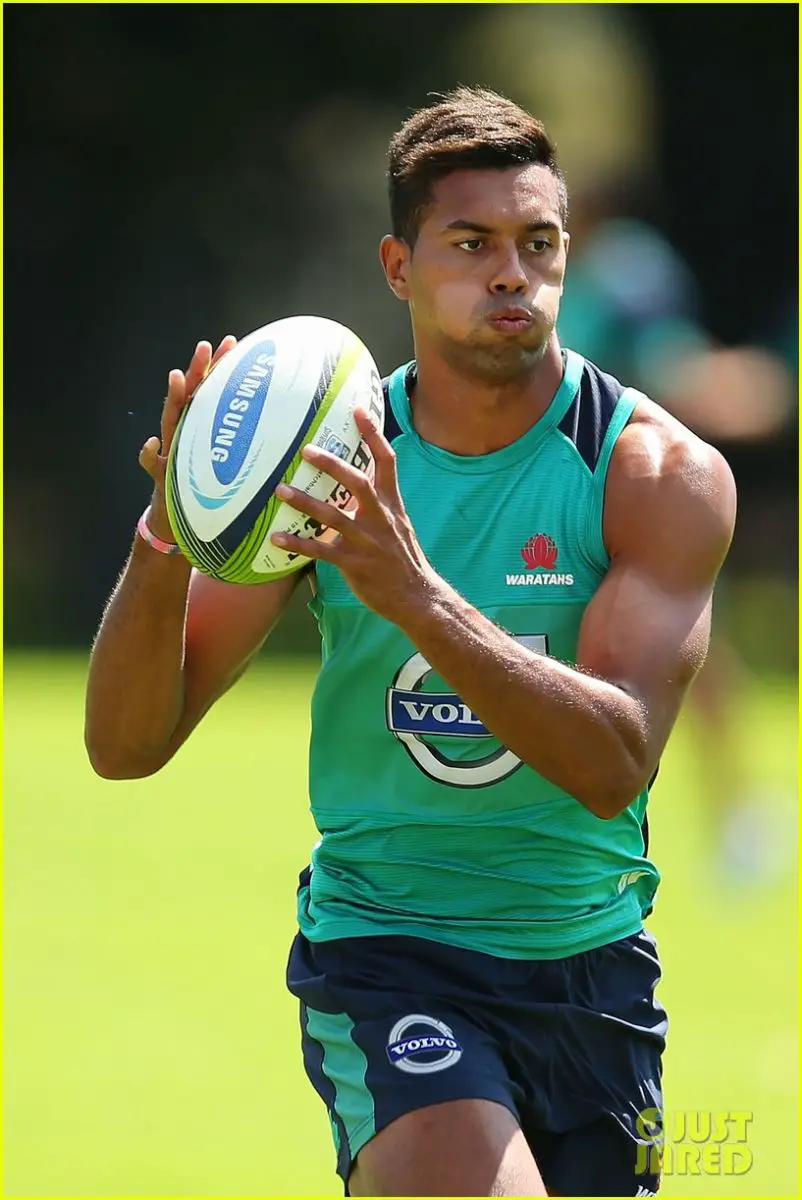 Ben Volavola in one of his training sessions for Super Rugby's Waratahs in 2014 (Photo: Justjared.com)
Australia-born Ben was brought up in Fiji as a child. He later made his way back to Australia again before finally moving to Fiji. 
The Descendants star first posted a few picturesque, romantic moments of them on her Instagram in 2017, occasionally hinting her 2.5 million followers a slight of her love life - the Insta snaps had their head cropped out.
For instance, she posted an enthralling picture of a tanned guy's palm on top of her thighs. It was captioned 'Pillars. are. everything' with the hashtag 'please show up for someone today.'   
Has Boyfriend Ben Added Flavors To Her 'Pie?' 
Woodley, who once claimed to love everything and everyone but only 'fall in love' with a special one, had metaphorically depicted her love life as a fine, delicious pie when she graced InStyle magazine in 2016 on a front page venture.
She had said in the interview that she didn't want a controlling boyfriend. Back then, she was known as a celeb who kept her personal life private. She said:
I'm curious to see where my life ends up when it comes to partnership. I always think of life as a pie. My pie is f*cking fine. I've got the best pie! It's so delicious. If you want to add some ice cream and sh*t on top, you are welcome to the party, but you don't get to take a slice of my pie.
Seemingly very cryptic about her personal affairs, Shailene Woodley in 2018 has had nothing to hide when it comes to showcasing her beau Ben Volavola. The couple's dating affair has substantially honed from when they reportedly started dating back in Fiji.
Their provoking elevator selfies and kissing snaps on Insta has made a buzz on Tabloids. The media flared even more when Ben gave her a piggyback ride on the red carpet during the premiere of her movie Adrift in June 2018.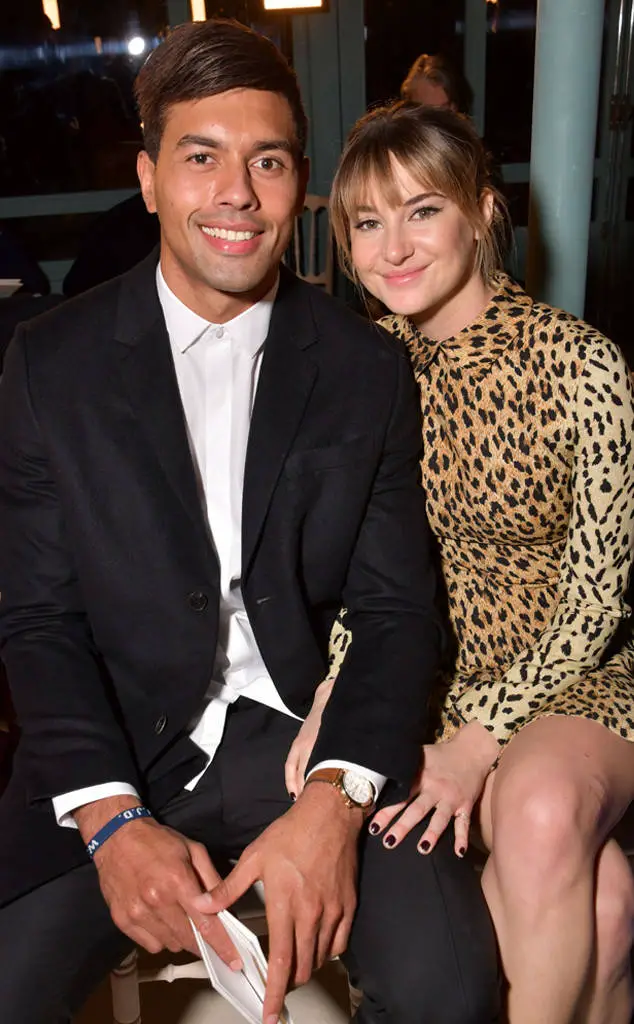 Shailene Woodley poses with her boyfriend Ben Volavola at Paris Fashion Week in 2018 (Photo: eonline)
Showing up at his practice sessions and kissing him in public, Woodley seems to have fallen head over heels for the gorgeous athlete. She also rocked a North Harbour beanie when she showed up at one of her beau's game, enthusiastically cheering him alongside two of her girlfriends in the stands.
Reserved In Nature; Past Relationships & Dating Rumors
Shailene had hardly exposed her dating life in the limelight before meeting Ben. 
She was in a relationship with musician Nahko James from 2014 to 2016. She had been linked with another musician Ezra Miller, but with remarks of just a casual standard, around February 2016.
Rumored to have paired up with her best friend Ellen Page around 2014, Woodley was also linked with her Divergent co-star Theo James in 2011. 
Acting Since Young Age, Environment Activist 
The precocious actress was born in San Bernardino County, California and raised up in Simi Valley, the place she started taking acting lessons at the age of four. 
Apart from numerous roles that got her to fame, her character, Alexandra King, in the movie The Descendants (2011) is the one that stands out. She has also performed in various TV shows such as the ABC family television series, The Secret Life of the American Teenager(2008-13); and HBO's Big Little Lies (2017). She also gathered many fans from her role as Beatrice in the Divergent trilogy (2014-16).
She is a well-known environment activist. She was arrested for trespassing during a protest in 2016.