Entertainment
Is Shazad Latif Married And Has A Wife? Inside His Obscure Personal Life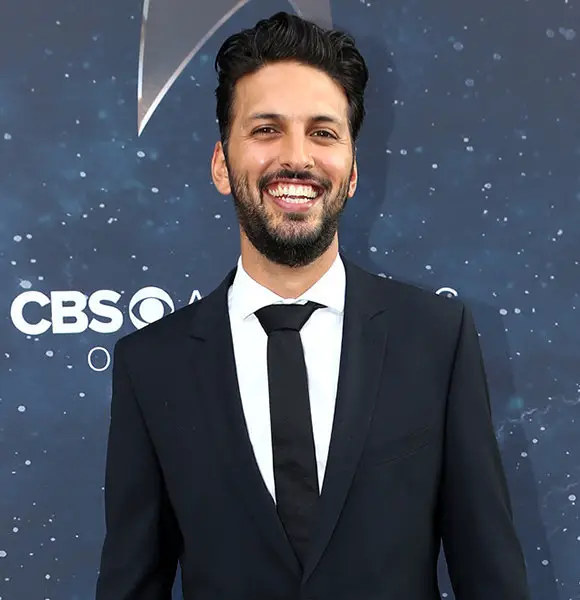 British actor Shazad Latif was dating someone who was from Tuscany, Italy, but did he turn his girlfriend into his wife?
Let 's dive into his obscure personal life to find that out!
Girlfriend Place In Mountains
Shazad Latif was dating a woman from Tuscany, as per as his 2015 interview with 1883 magazine. When the interviewer asked him about his favorite place to travel, he replied:
In England, I'd say it's my friend's cottage in Norfolk. It's right in the middle of the woods. Right in the middle of nowhere. And that a really nice place where I have no stress and no worries. In the classic English countryside. And then outside I'd probably say my girlfriend's place in Tuscany in the mountains. It's just something about being up high in the air. It's good for the soul. 
Tabloids haven't covered Shazad's dating life for a long time, probably for the reason that Shazad has opted to keep his personal life private. 
Thus, it remains unclear whether Shazad eventually married his girlfriend or not; however, the 1833 interview nullifies all the gay rumors about Shazad.   
 Shazad's rich Career
Shazad performed in a Romeo and Juliet school theatre show when he was eight years old, which was 'one of those turning points' in his life.
He was keenly interested in acting since an early age. During his time at the Bristol Old Vic Theatre School, Shazad performed in many stage productions such as 'King Lear,''School for Scandal,' and much more.
It was a big decision on his behalf to leave his study to take up his role in Spooks, but it took him no time to accept the agent's offer. Shazad coincidently met the agent on the street and requested the agent to see him perform in the school's play.    
Shazad started his acting career on screen with the role of 'Tariq Masood' in the drama series 'Spooks' in 2009. Later, he worked in several popular shows and movies such as  MI-5, Black Mirror, The Second Best Exotic Marigold Hotel, The Man Who Knew Infinity, and Toast of London. 
In 2018, Latif, who plays the role of Lt. Ash Tyler in the television series 'Star Trek: Discovery,' also portrayed the role of Klingon Voq.
Official Trailer of 'Star Trek: Discovery' (Published On: Jul 22, 2017)
The episode "The Wolf Inside" finally revealed that Tyler and Voq were the same men. It was a part of a Klingon plot to infiltrate Starfleet. The issue had remained mysterious for the fan of 'Star Trek: Discovery.' 
Shazad Latif's Interview And Wiki-Like Bio
In November 2018, during a quickfire Q&A video, Shazad shared his precious past moments. Moreover, through the video, he can be seen affirming himself as a vulnerable and strong guy.
Shazad Latif reveals about himself and his career journey (Published On: Nov 8, 2017)
Born in July 1988 in London, Shazad Latif enjoys mixed ethnicity (English, Scottish, and Pakistani descent) and is a self-proclaimed technophobe. His father was a cab driver and mother was a cleaner. 
Shazad, who stands at the height of 1.85 m, studied acting at the Bristol Old Vic Theatre School. Later, he abandoned his training at Bristol Old Vic Theatre School after he secured his first television role.