Entertainment
Shona McGarty Has Found The Perfect Boyfriend After Ending Tumultuous Dating Affair With Co-Star
Shona McGarty Has Found The Perfect Boyfriend After Ending Tumultuous Dating Affair With Co-Star Today we address the heartbreak of the famous British actress Shona McGarty who suffered from her past flame with her co-star and has found a new ray of hope in her life.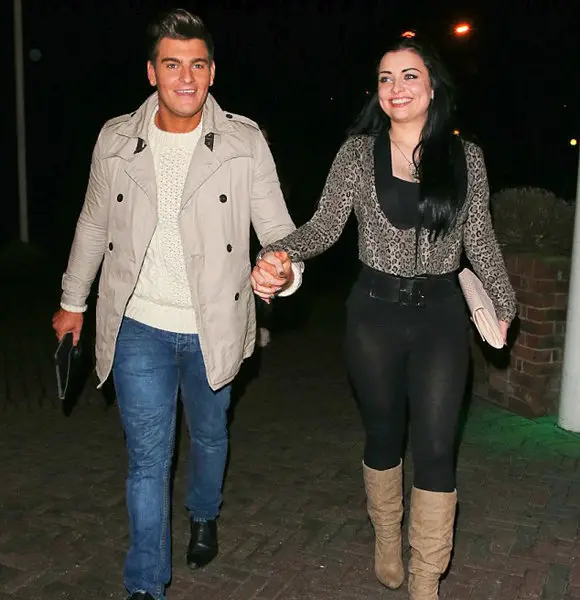 A relationship is something that is very dear to a person, but when you fail to take a relationship further, you feel shattered and broken. But life always gives you a second chance, and if you are strong enough to embrace it, you feel like you are reborn.
Today we address the heartbreak of the famous British actress Shona McGarty who suffered from her past flame with her co-star and has found a new ray of hope in her life. So without further ado, let's get going!
Better Insight of Shona's Heartbreak And Her New Boyfriend:
Shona is a beautiful woman, and she has won over a lot of hearts across the globe with her beauty and acting skills.
Regarding her dating history. Shona previously dated her co-star in EastEnders, Matt Lapinskas. The two started dating back in 2011, and they shared plenty of romance with one another. An example of that was seen when they kissed each other after watching Matt dance on the ice. She was in the audience to cheer her then boyfriend up, and they later shared a romantic kiss.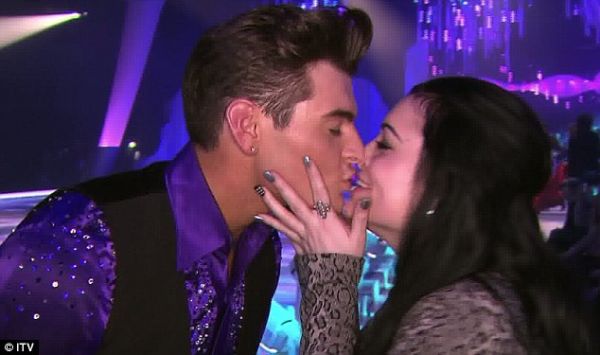 Caption: Shona and Matt share a romantic kiss after Matt's performance in Dancing On Ice, 2013.
Photo credit: dailymail.co.uk
Matt danced with Brianne Delcourt, a professional skater during the show.
But the two split soon after, however, Shona proclaimed that it was not because Matt grew close to his partner on the show.
She took over her Twitter and said,
'Thanx 4 support guys! Yes its true Matt and I have split but it has NOTHING 2 do with Brianne. Clear head and new beginnings! Mwah xx,' 
The tweet was later deleted.
But back in 2014, Brianne herself shockingly said that Matt cheated on Shona while on Dancing On Ice.
Brianne added,
'He pursed me behind Shona's back. Lots of people warned me but I didn't listen.'

'I've stood by and lied for him about when we got together as I loved him and didn't want to hurt Shona.'
All of this was very traumatic for Shona, but she now seems to have moved along in her life and has now found a new flame in her life.
Her new man, none other than famous singer Ryan Wilkins.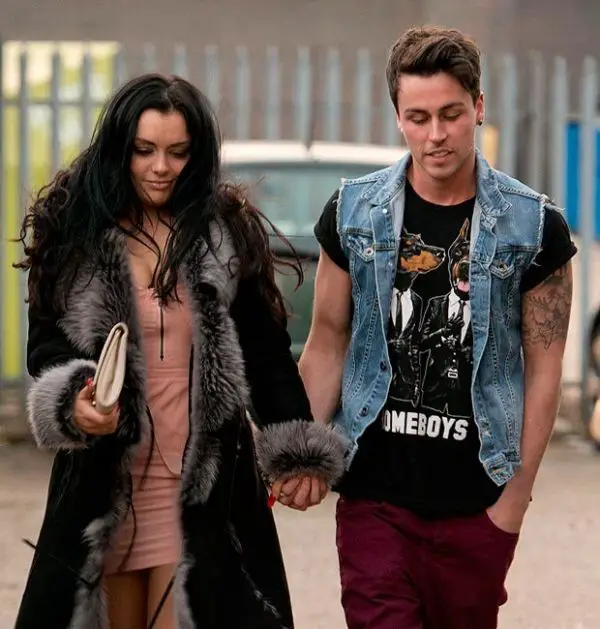 Caption: Shona and Ryan are in a dating relationship since 2013.
Photo Credit: thesun.co.uk
The two began their relationship in 2013, and a source added,
"They've known each other a short while and things are going well.

"She wasn't looking for a relationship as she'd just split up from Matt and they were very much in love.
The source continued,
"But she and Ryan have bonded over their love of music, as she also sings and would love to be a recording artist.

"He's a good-looking guy and things just fell into place.

"It's early days but they've got more dates set up and he's keen for her to see his band."
Since then, the two have not backed down from showing how much love is there between the two and their social media posts helps us know more about it.
Happy birthday to my beautiful handsome most lovely boyfriend in the world! @RYAN____2010 ???????????????????????????????????????????? — Shona McGarty (@ShonaBM) May 12, 2016
Furthermore, Ryan wishing Shona on her birthday was a prime clue to how much Ryan loves Shona.
Happy birthday to my amazing girlfriend @ShonaBM have a lovely day love u. ???????????????????????????? — RYAN (@RYAN____2010) October 13, 2016
Nice to know that Shona has now left her past behind and has her sights clearly set on her future.
Stay with us for the latest updates on Shona McGarty!