Entertainment
Is Sibel Kekilli From Game Of Thrones Married? The Strong Woman Might Just Have A Husband
Is Sibel Kekilli From Game Of Thrones Married? The Strong Woman Might Just Have A Husband. 'Shae' who makes an immediate impression on Tyrion Lannister is portrayed by the beautiful actress Sibel Kekilli. And well, starring in such a coveted series has helped her gain a massive popularity as well as an inclining number of followers, who wish to know about the life of the gorgeous actress Kekilli with a closer perspective.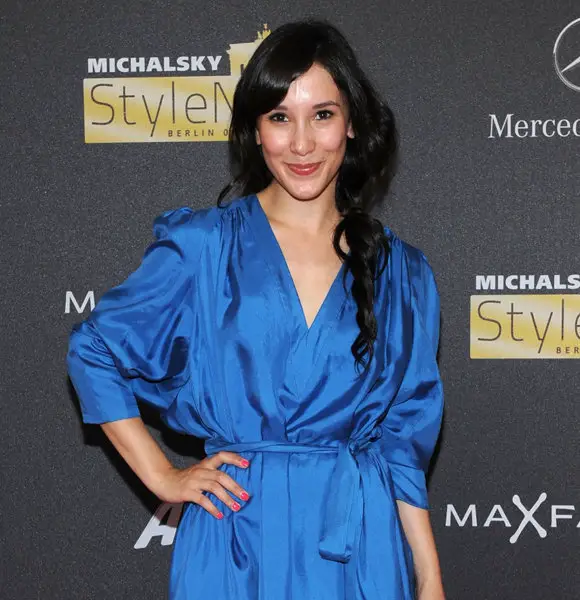 If you are a fan of the blockbuster HBO hit series, 'Game Of Thrones,' then you are pretty familiar with many characters of the show, whose only mission in life is to sit on the 'Iron Throne' and rule the seven kingdoms.
Apart from the main characters like Cersei Lannister(played by Lena Headey), Daenerys Targarean(played by Emilia Clarke) and John Snow of House Stark (played by Kit Harrington), there is a memorable character who makes an immediate impression on Tyrion Lannister, 'Shae.'
The one to portray the character of Shae with precision is the beautiful actress Sibel Kekilli, who has gained a massive popularity as well as an inclining number of followers through the series.
The fans, however, not only love to see Sibel on screen, but they are equally curious to know about her life beyond the screen as well. If you're one of those who remain curious about Kekilli, keep reading until the end, as we unveil everything there is to know, including her relationship status!
Is Sibel Kekilli Married? 
Sibel Kekilli nailed her performance in 'Game Of Thrones' as Tyrion Lannister's love interest, but she is not so transparent when it comes to her love life behind the cameras. Although Kekilli has fans' love and support from all over the world, she has not quite quenched their thirst by sharing her personal life details. 
However, if her Instagram posts are to be taken as a hint, there are chances she is enjoying her dating affair behind the curtains. 
Recently, on February 17 this year, she uploaded a picture of her, smiling with a mysterious man. 
Furthermore, back in 2012, she was seen kissing Michael Michalsky at the Mercedes-Benz Fashion Week in Berlin, Germany.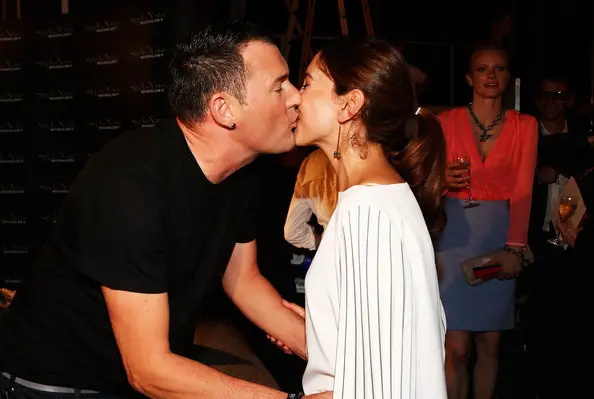 Caption: Sibel Kekilli, kissing Michael Michalsky at a party in Germany in 2012. 
Photo Credit: Zimbio.com 
Although there have been few hints, the matter remains unclear until Kekilli discloses details about her boyfriend, herself. And, looking at how private she maintains her personal life, it seems as if her marital news would be kept low-key too.
However, her fans will be patiently waiting for any new updates from her front, be it, of her boyfriend or her future husband!
The beautiful Sibel Kekilli was born on June 16, 1980, in West Germany. Talking about her family life, she belongs to Turkish origin and her parents were immigrants in Germany, where she grew up alongside her binovular twin sister. 
Before fame followed Kekilli's footsteps, she took up numerous odd jobs after her graduation. She worked as a waitress and a saleswoman, nightclub manager, cleaner and even a bouncer.
Later in the year 2002, Kekilli was discovered by a German casting director, and it basically was the start of her acting career.
Moreover, Kekilli grabbed a lot of attention ever since her first movie debut in Fatih Akin's movie "Head On." Since then, Sibel has appeared in numerous films and series, but, she is widely recognized for her role as 'Shae' in 'Game Of Thrones.' 
Kekilli has also grabbed a handful of awards including the Lola award for 'Best Actress' in 'Head On,' 'When We Leave,' and Bambi award for 'Best Shooting Star.'
Additionally, Sibel also had her hands on in the adult entertainment content industry, which ultimately resulted in her family members breaking off all the contacts with her.