Entertainment
Where Is Sicily Sewell Now? Still Together With Her Husband?
Sicily is an actress turned chef. She has two daughters with her partner Chirs Johnson, but are they still together?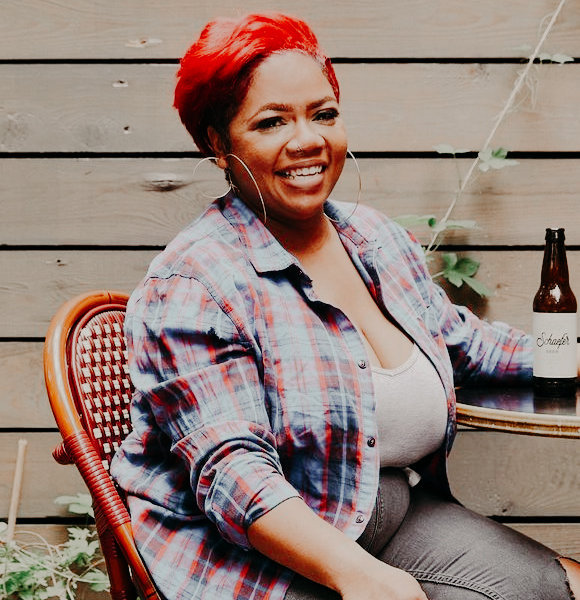 Sicily has retired from the show biz for more than a decade now and does not seem to be coming back anytime soon. 
After branching off from mainstream media, Sewell has been enjoying a blissful life with a wonderful husband, children, and a new career altogether.
A Decade Together
Sewell, popularly known for her role on One on One, is married to Chris Johnson. Unfortunately, Sewell has rarely talked about her personal life with Johnson and has kept the details of her married life away from seeping into the media. 
But as mentioned by People Magazine, Johnson is a drummer. Johnson seemed to be a music enthusiast and was fairly active on his Myspace account back in the day.
The pair got married back in 2006, marking their 15 years of togetherness back in May 2021. The former actress welcomed her first child back in 2007. Since then, the pair have welcomed another daughter together. 
Sicily is active on social media and is usually seen posting pictures of her daughters together. However, the picture of her 'husband' is hard to find on her social media. 
Sicily's Two Daughters, From Left- Her Eldest And Her Youngest (Source Instagram)
Given the nature of the mother of two, it is understandable, but it also makes us doubt her relationship with Johnson. The chef only posts pictures of her daughters, but any details or occasions of her married life have been kept under the wraps. 
Does this mean that her relationship with Chris has ended? Well, we cannot confirm nor deny any speculations as she has kept the matter of her relationship with Chris within the walls of her house. 
What we do know is that she is a wonderful mother that has raised two wonderful children. Apart from her duties as a mother, the former actress is also a chef and an entrepreneur. 
Journey Till Now! 
Sewell has short but fruitful times in Hollywood movies. At the start of her career, she appeared on an Emmy Award-winning episode of Sesame Street when she was just eight years old. 
Seawell, age 35, has also been in series such as One on One and Mighty Morphin Power Rangers. But after being in the entertainment business for a little over a decade, she decided to pursue her career as a chef.
She attended the Hollywood campus of Le Cordon Blew College of Culinary Arts and kick-started her career. 
Sewell has always perfected in her field of work. With her amazing skills in the culinary industry, she was hired as the chef of a reputed restaurant known as Colors in New York. 
The professional chef is also a co-owner of her restaurant Pinky and Red's, in California, alongside her mother. Looking at her fruitful career, it is pretty evident that the actor-turned-chef enjoys an impressive net worth. 
Further, the proud African American mother has recently launched her website. The users can get her exclusive recipes by signing up on her website. She also has a program named The Sandwich Ministry, where she teaches people the art of making sandwiches and many other culinary artifacts.