Sierra Furtado is a Canadian YouTuber who is widely known for her self-titled channel...Her channel has more than 2.7 million subscribers...Sierra was born on...Her height extends to...She was previously engaged to...They called off their engagement in...The reason for their breakup...Her ex-fiance is a...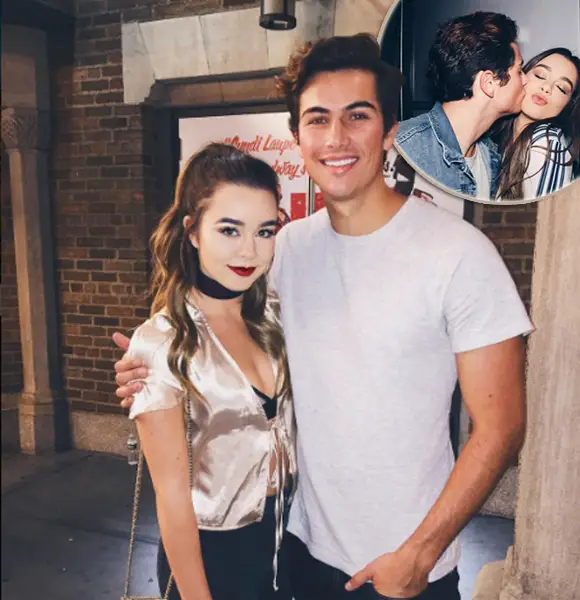 Canadian YouTube Personality Sierra Furtado is known for her self-titled channel, where she posts video blogs about fashion, makeup, trends, and DIYs.
She is also known as an author of the book, Life Uploaded, a fiction story of a teenage girl who tries to balance her academics and her life online. The main character of the book resembles Sierra and depicts how hard it is to bridge the gap between online social life and reality. 
Sierra Furtado's Relationship With Alex Terranova
Sierra was previously engaged to model Alex Terranova.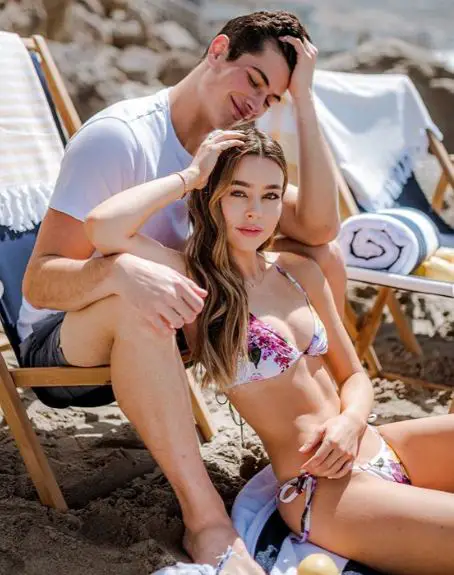 Sierra Furtado poses with ex-fiance Alex Terranova in June 2019 (Photo: Sierra Furtado's Instagram)
The couple started to date in 2016. And they got engaged on 25th May 2017. 
Details On Engagement And Split Of Lauren Alaina:- High School Affair Split, Engagement Broken - What Is Reason?
Sierra announced the news on 26th May 2017 as she shared a picture of her engagement ring on Instagram.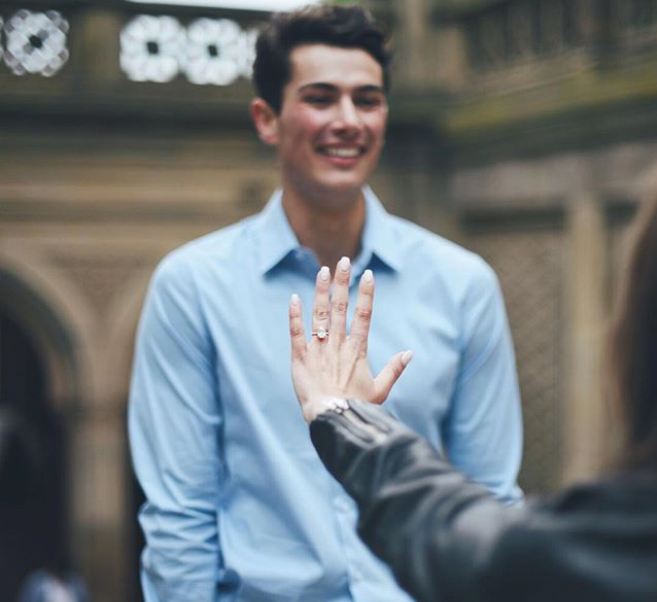 Sierra Furtado flaunts her engagement ring (Photo: Sierra Furtado's Instagram)
However, the couple couldn't stay together for long as they ended their engagement in July 2019. Both of them posted a YouTube video on their respective channels to announce their split.
Reflecting on the breakup, Sierra said the following in her YouTube video: 
It just wasn't working for some reason. And I couldn't understand why when we were together. I was so frustrated. When you aren't whole as people, you cannot come together as two halves to make each other whole. You have to be two whole people to come together and that is how it's going to work. If you aren't at that level of maturity, of like, knowing who you are in your soul, like emotional maturity, than you can never be in a relationship that's gonna be something that's gonna last forever.
The last time Sierra and Alex were seen together was in June 2019. 
Who Is Alex Terranova?
Sierra's ex-fiance, Alex, is a model represented by the Wilhelmina modeling agency. 
He was born on 23rd August 1993 in the United States. 
Another Celeb With The Same Name:- Sierra Gates Net Worth, Kids, Weight Loss, Husband
Alex is quite popular on Instagram, with more than 150K people following him.
Facts About Sierra Furtado: Bio, Height
Sierra was born on 24th September 1993 in Montreal, Canada, and she grew up in Vancouver.
Her height extends to 5 feet 5 inches (1.6 meters). 
She was obsessed with Jonas Brothers during her high school days.
She attended university on the other side of Canada. 
Her Zodiac sign is Libra.