Entertainment
SNL's Beck Bennett And His Girlfriend Are Definition Of Perfect Relationship! But When Do They Plan To Getting Married?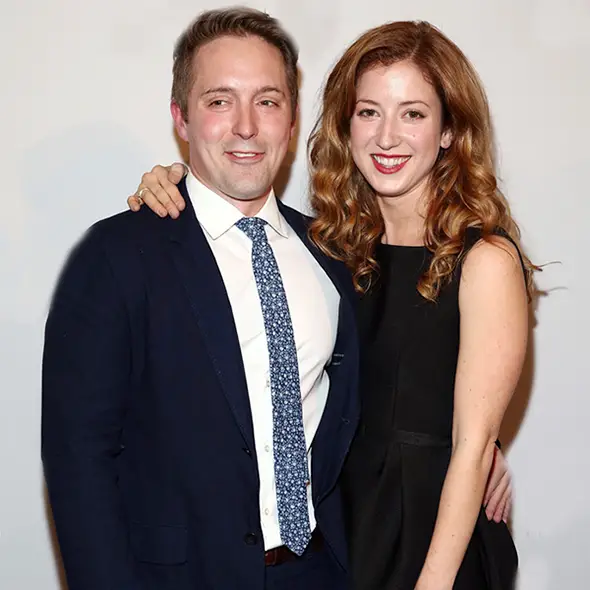 Beck Bennett as we know is the perfect definition of what a funny guy should be like and is famous for AT&T 'It's Not Complicated' commercial. However, apart from being a funny guy, he is also committed to a relationship with his girlfriend and has set an example, as people call it these days, 'relationship goals.' Let's look at some of their photographs which their fans envy and wish to have so much.
The Perfect Relationship: Girlfriend and Dating
On May 13, 2016, Beck Bennett completed a dating milestone of 5 years with his actress girlfriend, Jessy Hodges. On their special day, Beck posted a picture of them together which he calls 'the best photo' he has of them.
We are aware that this picture just crushed the dreams of many girls out there who wished to be Beck's girlfriend or wife, but Beck is a taken man. The couple moved together into a house in October, 2015 and celebrated the night away with a pizza.
The fact that he has a girlfriend just crushes out any speculation and rumors about he being a gay man after his appearance in a comedy video on YouTube 'is my roommate gay?'
Caption: Beck's comedy video- Is my roommate gay?'
The guy is completely straight and is in a pretty healthy relationship, but it is not sure when will this 52 years old comedian get married his actress girlfriend, Jessy Hodges. Regarding Beck is a comedian, we are sure that his wedding will have more cheers and laughter than a regular wedding will have.
Beck Bennett: Brief Sketch and Net Worth
Beck Bennett was born on October 1, 1984, in Illinois, United States. He graduated from New Trier High School in 2003 and later got enrolled in the USC School of Dramatic Arts, in B.F.A Acting program. He started in the comedy field by joining Commedus Interrupts and later continued making funny videos.
He joined the SNL in 2013 and still is a part of it. He can soon be seen in Rustic Casual and has Brigsby Bear in post-production which is due for 2017. With his career as a comedian, Beck has successfully gathered a net worth of $1 million.