Entertainment
Song Hye-kyo Is Set To Get Married! Reveals Wedding Details With Future Husband-To-Be
Song Hye-kyo Is Set To Get Married! Reveals Wedding Details With Future Husband-To-Be Song Hye-Kyo and Song Joong Ki have worked together in last year's award winning KBS hit series called Descendants of the Sun where we got to witness a sizzling chemistry between the two. And now we are nearing to the moment when they will be a real life couple.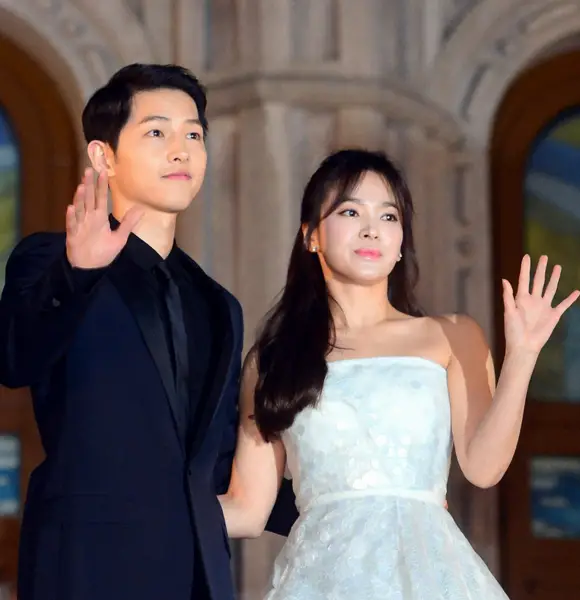 The 'SongSong' couple of South Korean film industry is soon tying a knot, and both of their agencies have confirmed their marriage date and venue. While the wedding date got confirmed much earlier on July 5 this year, some other marriage details of the duo have recently surfaced in the media.
Song Hye-Kyo and Song Joong Ki have worked together in last year's award winning KBS hit series called Descendants of the Sun, where we got to witness a sizzling chemistry between the two, and now we are nearing to the moment when they will be a real life couple as well.
Today, let's take a look at the wedding plans of this soon-to-be couple.
All About The Union Plan Of The Two Songs:
The two Songs of the Korean Film Industry: Song Joong Ki and Song Hye-Kyo delighted the fans with their decision of getting married. Their decision was announced by the actors' agencies; Blossom Entertainment and UAA on July 5. The statement of the companies stated,
"Hello. This is Blossom Entertainment and UAA. First of all, we give our thanks to the Korean and international fans who have shown a lot of interest in and love for Song Joong Ki and Song Hye Kyo. Also, we ask for your understanding as we convey this surprising news. Song Joong Ki and Song Hye Kyo will be holding a wedding ceremony on the final day of October, 2017. A marriage is not only a private matter but also a meeting between two families, so it was a delicate situation in many ways. There was no choice but to be cautious prior to marriage, and so we are at last conveying this message. We ask for everyone's understanding."
With the news turning massive in South Korea, the duo addressed their fans in their respective fan pages.
The 31-years-old actor, Joong Ki wrote:
"I recently had the honor of participating in a production that could let me shine. It was such an amazing experience to me because I received so much undeserved love. During that time, I made a precious friend who eventually became my lover."
He further wrote:
"In the beginning of 2017, the two of us promised to spend our lives together. In order to begin a new life where we can get through difficult times together, Song Hye Kyo and I have decided to get married on the last day of October. I think a lot of my loving fans would've been taken aback by the sudden news. I wanted to tell everyone earlier, but I had to be cautious because it was a decision that involved two people and their respective families. I also didn't want to cause any trouble to the people involved in my upcoming film. I hope you will understand. I promise to live my life as a great actor and a reliable head of my family. I hope you will continue to support our relationship. Thank you."
On the other hand, the 35-years-old actress, Hye-Kyo wrote on a sentimental note:
"At first, Joong Ki was a colleague who clicked well with me. As we worked on a production together, we discovered that we had similar values and we could really talk about anything. Because he was a good friend and colleague, we continued to keep in touch even after the [drama] ended. Over time, the faith and trust that Joong Ki had shown me helped me imagine a future with him. I was thankful that he had such genuine feelings for me, and I was also able to confirm my own feelings for him. I wanted to relay the engagement news to my fans first, but I had to be careful because it wasn't only my decision. I feel nervous announcing the news all of a sudden, but I trust that my fans will support me. Please continue to love me like you have until now. Thank you for waiting and believing in me. The two of us will live happily. Please give us your blessings! Thank you." 
With these beautiful statements coming from the actors, their over-joyed fans began happily reacting to their upcoming nuptials, which grabbed attention in Twitter as #SongSongCouple.
Moreover, the two actors' agencies recently stepped forward to confirm the venue for the couple's wedding on August 7.
The statement from the organizations said,
 "The two of them will be getting married at the Shilla Hotel on October 31."
Thier wedding venue, Shilla Hotel in Seoul, is the favorite spot for celebrity couples to exchange the wedding vows. 
A source earlier reported that the couple would not go for a lavish wedding ceremony. Moreover, the couple has declined the sponsorship offer while wedding dresses, Luxury hotels, honeymoon resorts, and gifts were up for grabs.
Furthermore, a source confirmed the wedding singer would be Ok Joo Hyun, a longtime friend of Hye-Kyo. The duo further announced that they would return to their work soon after their marriage.
Some Other Facts Related To The Future Husband And Wife:
Song Hye-Kyo has been dating her boyfriend Song Joong Ki since the filming of Descendents of the Sun in 2015.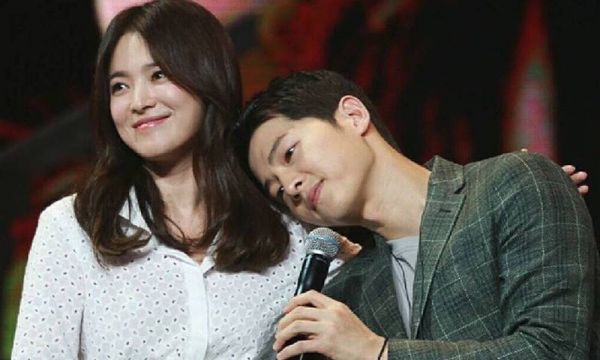 The public's favorite couple: the SongSong couple in an interview.
Photo Credit: allkpop.com
It took a lengthy two-years time for the couple to be engaged with each other. According to Dispatch, Joong proposed to Hye-Kyo at a Tokyo restaurant called Mapu earlier this year in January.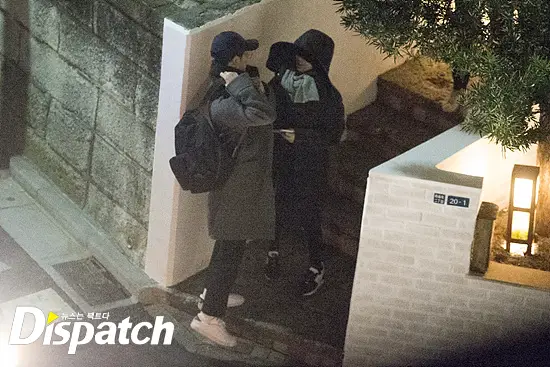 Caption: Joong in a process to propose his bae Hye-Kyo in January at a Tokyo restaurant.
Photo Credit: dispatch.co.kr
The actress of the Descendents of the Sun, Song Joong Ki, has also been amid the rumors with another actress, Kim Ji Won of undergoing plastic surgery while they were celebrating the success of the KBS drama.
Well, the two instantly settled the rumors with their adorable baby photos proving the rumors to be wrong.
Stay with us for the budding updates on the wedding of Song Hye-Kyo and Song Joong Ki!