Entertainment
Inside Sophie Kennedy Clark's Personal Life: Details From Age To Parents
Perfection is what describes a celebrity through the eyes of the public. The wealth and fame that they possess tend to make us naturally assume that their life is always on cloud nine.
But, the road to fame isn't as easy as a piece of cake! To explain it better, let us introduce you actress and model, Sophie Kennedy Clark, who had a not-so-glamorous start before she rose to fame. Let's get a little closer in touch with the matter, shall we?
Sophie Kennedy Clark: Up Close And Personal
Actress and model, Sophie Kennedy Clark was born in the year 1990 in Scotland to parents, Fiona Kennedy, a famed singer/actress, and Francis Clark, an Aberdeen businessman.
The young beauty, who is 27 years of age and height 5' 6½", celebrates her birthday on every 6th of September. Back in 2016, she shared her childhood picture on Instagram on her birthday, thanking everyone for their birthday wishes.
Sophie is also surrounded by the
company
of her brother, Francis, 27 and older sister, Hannah, 28. But surprisingly, her siblings didn't choose the path of the entertainment industry. Instead, they followed the footsteps of their father, who isn't into the 'glitz and glamour' and have been involved in business careers.
However, as for Sophie, she knew she was born to be in the spotlight at a young age. So, she confessed to her mother that she wanted to be an actor when she was just five or six years old.
Well, Sophie never looked back ever since!
She remained still on the idea; her dream of being an actress, and when she was just seventeen years, she packed her bags and moved to Manhattan. Even as a teenager, she was highly dedicated to her goal; she even took classes at the New York Film Academy to further polish her skills.
But living in a new city wasn't an easy task for her; Sophie later shared that she moved in with an artist in a reformed factory loft and lived in a corner in a futon.
"I found somewhere to live online and it ended up being in a reformed factory loft with an artist. The artist said that I was renting a room, but when I got there it was a futon in the corner of the loft."
From her 'out of the ordinary' experience, she said she felt as if she was a pet girl,
"I was kind of living like her pet girl for a year. It was the most out of the ordinary experience to go had from the northeast of Scotland—middle of nowhere—to a kind of bohemian urban commune in New York City."
After graduating from the NY Film Academy, Sophie went for several auditions. However, before she could get her hands on acting, a door to her modeling career opened 'by accident,' as she was discovered by an agent from Storm Models Talent in Notting Hill.
Sophie later unraveled that she was on a hunt for a dress when the agent came up to her,
"I live in London now and I needed a dress for a dance. There are no changing rooms at Portobello Market so you have to do that knicker trick you do at the beach, shuffling around and trying not to show anything. In the end, I was in this floaty dress when a guy came up and said he was from a model agency."
Eventually, she was signed as a 'future face' and even worked for high-end British brand, Burberry. Additionally, she also became an ambassador for young New York label Creatures of the Wind.
But Sophie still kept the fire of her passion for acting alive, and made her first big screen debut in the film, 'Dark Shadows.' However, Sophie had her big moment when she started gaining more recognition after she starred in the TV series, 'Single Father' (2010). Besides Single Father, she is also known for her appearance in other projects like Philomena (2013) and Nymphomaniac (2014).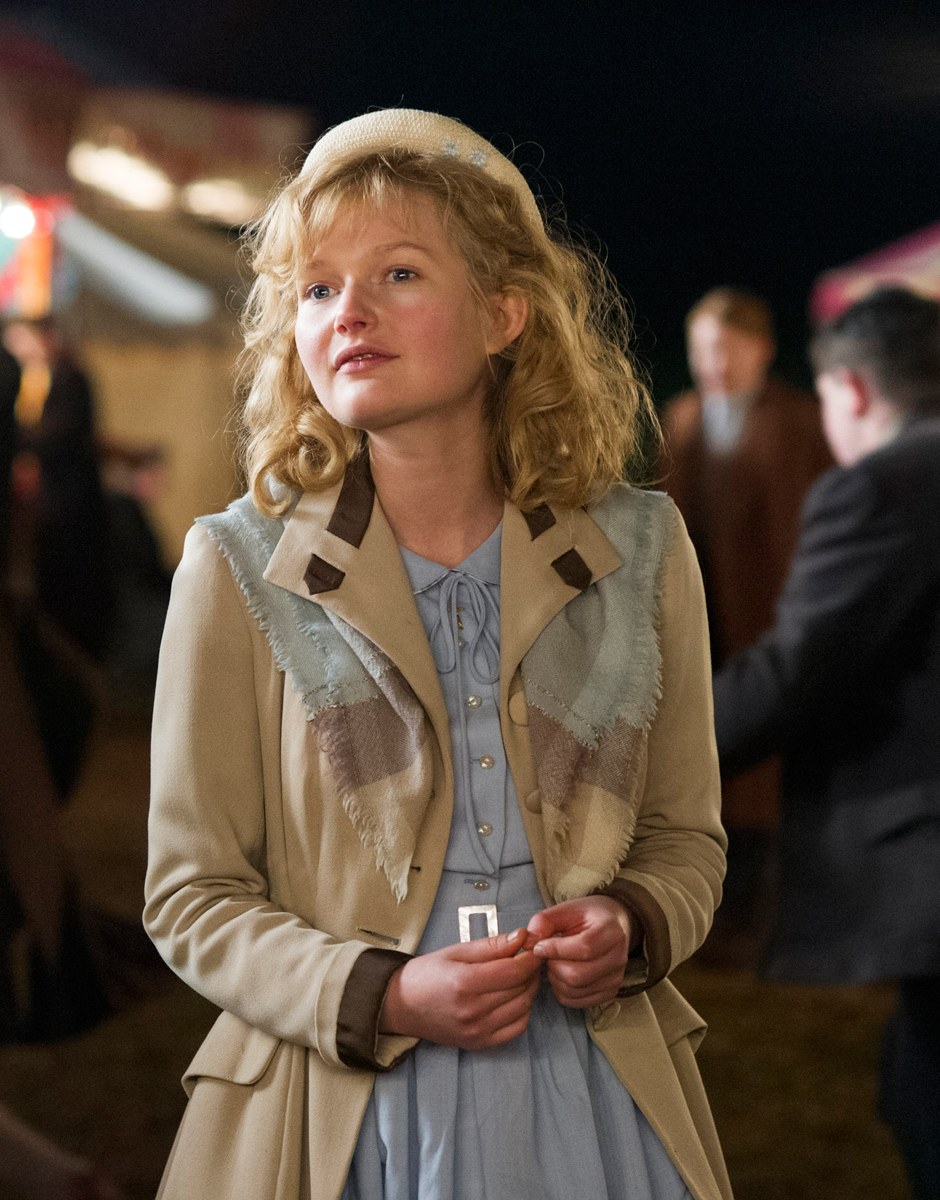 Caption: Sophie in 'Philomena'.
Photo Credit: Vogue
With a lot of achievements up her sleeve, Sophie is for sure, getting a good taste of her success. As they say, 'Success attracts success,' she continues to show her strong determination and hard work; as a result, it seems like she hasn't given her consideration to get involved in dating affairs with a boyfriend!
Think we're missing something? Do let us know in the comment section below!