Entertainment
A Look Into Spencer Paysinger's Professional Life!!
Spencer Paysinger is a retired football player who ended his career back in 2017. Upon retirement, he changed his career path and ventured into production and media.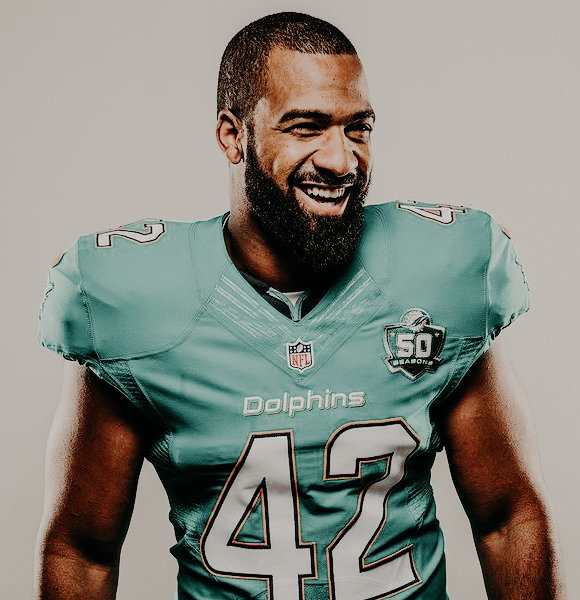 Since childhood, Spencer Paysinger had his head straight onto the Football career as most of his family members were part of the same profession. 
Continuing his love for football, he had the opportunity to be the captain and team leader of his college football team. His career as a footballer took a new path when he got to play with the New York Giants.
Continued The Family Legacy
Being in the football profession was a legacy for Paysinger's family. His uncle, Carter Paysinger, was the head football coach at his high school and his father also worked as a coach for nearly 32 years. Spencer also was a captain of his college football team at the University Of Oregon. 
Thus, Spencer might have felt it was only fair for him to do something even bigger. Which he eventually did. 
Paysinger signed for the 2011 NFL draft. But sadly, he was not selected. After that, the stars aligned, and he got to sign with New York Giants as an undrafted free agent. 
Even though it was not a huge achievement, the 33-year-old never failed to seize every opportunity he got. 
Eventually, he could play as the quarterback for the first time and recorded his first and only NFL career sack. After being with NYG for three years till 2014, he signed a one-year contract with the Miami Dolphins, where he played two seasons till 2016.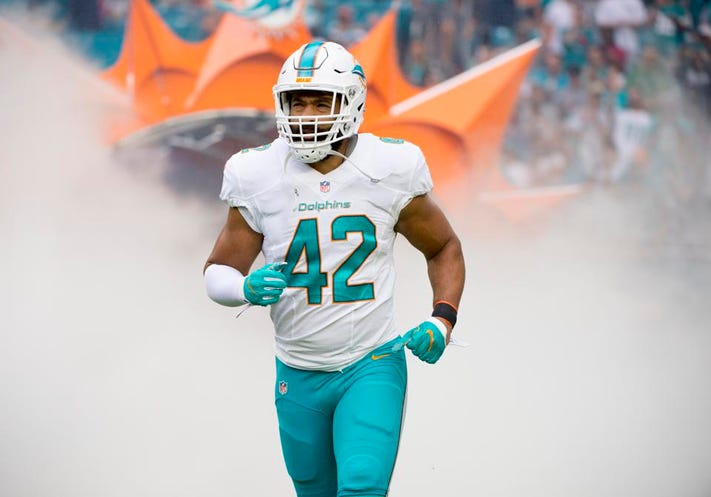 Spencer Paysinger On The Field On His Match Day For Miami Dolphins (Source Vogue)
The 33-year-old retired from his contract with Miami Dolphins in 2016. He then played for New York Jets for about three months in 2017 and then for Carolina Panthers until 2017. 
And then the footballer ended his career and retired on 2017. 
Found More Success Elsewhere
Upon his retirement, Paysinger took a completely different turn and lay his hands-on business. 
Paysinger and his wife, Blair, are the investors of a food chain named Hill Top. In addition, he is the co-creator, writer, and director of his own production company named Moore Street Productions. 
Phew! But it does not end here. 
He is the proud producer of the famous series All American, a sports drama television series inspired by his life, and fans seem to be enjoying it. 
Spencer's Interview With ESPN About His Series All American
The series has moved on to 3 seasons now and has just been renewed for the fourth season. Premiered on January 2021, the third season of the series is actively streaming on The CW and Netflix. 
The 33-year-old has ventured out in areas that might be deemed unconventional for sports players, but he has been successful in all of them. But above all, he puts his wife's business, Post 21 Shop first, and proudly boasts his wife's business on his Instagram bio. 
Post 21 Shop is a business that his beautiful wife and her mama opened, which supports black-owned businesses. 
Further, starting his career as a football player, Paysinger was awarded the contract as an undrafted free agent of 3 years for $1,398,000. He then went on to sign his contract for Miami Dolphins for more than $2 million, and in the last year of his football career, he earned about $775,000. 
Even after retiring from football, he continued his journey to television, making sports-centric content. Well, with all the hustles he manages to complete in a day, he certainly has a net worth of over $5 million.