Entertainment
Is Spero Dedes Married? Hides His Affairs Like It Is A Nasty Felony
Sportscaster and play by play announcer, Spero Dedes' romantic life has been the matter of interest for many of his fans. But on the contrary, Spero has maintained a complete silence on the very aspect; which raises the curiosities even more!
Well, if you have wondered about his love life too, then you've hit the right place, as we aim to sever you with the answers related to it, along with other important aspects of his life.
Let's dive in!
Is Spero Dedes Married?
American sportscaster Spero Dedes has maintained a tight guard over his personal life and continues to create suspense over his romantic affair. Most probably, Spero is enjoying his singlehood, keeping his career on the priority.
But you never know as he could be dating his girlfriend far away from the limelight and is only hesitating to acknowledge her in front of the people. Whichever the case may be, his fans hope that he would break his silence on the matter soon.
However, amid all the speculations, the only thing that is sure is that he has not exchanged wedding vows and got married to experience a conjugal life with his wife yet.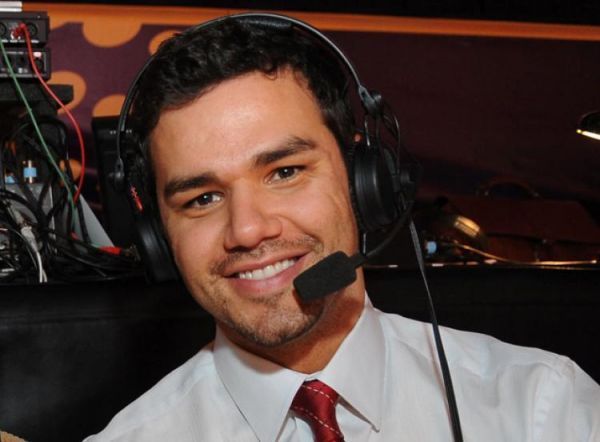 Caption: American sportscaster, Spero Dedes who has veiled his romantic life well.
Photo Credit: nydailynews.com
Furthermore, though Spero's love life is yet to make a buzz in the media, his act of felony had created headlines!
Spero was arrested for drinking and driving, after he was pulled over at Hamptons street for over speeding on July 3, 2011. The Southampton Town police pulled over Spero near Tuckahoe Road and Country Road 39 around 4:15 am while driving a 2006 BMW and arrested him for DWI.
Spero was bailed for $500. His lawyer Colin Astarita spoke on the incident and stated,
"We anticipate a complete dismissal of the charges due to problems surrounding Mr. Dedes' traffic stop and ultimate arrest,"
An Overview of Spero Dedes Professional Life:
Spero Dedes started his career from WFAN in New York. Further, he was associated with 'New Jersey Gladiators' as a radio announcer and also went on to work in 'NBA-TV' in 2003. He hosted 'The Insiders' and 'Hardwood Classics' too.
Spero got national exposure when he got an opportunity to work at NBC Sports' 2004 Summer Olympics. In the same year, Spero served as a fill-in commentator for the National Football League on CBS.
But the big break of his career came in the year 2005 when he became the radio announcer for the Los Angeles Lakers. He worked in NFL Network from 2006 and even serves as host and play by play announcer.
Spero was a play by play announcer in the radio from 2005 to 2011 for the team Los Angeles Lakers and additionally served as a play by play announcer in radio and television from 2011-2014 for the team New York Knicks.
Currently, Spero serves as an announcer of the National Football League in CBS, and he hosts the games with Adam Archuleta. For his dedication and contribution towards his profession, Spero must be earning a handsome salary; however, the exact figures remain confined till this date.