Entertainment
Sprague Grayden is Single And Ready to Mingle! Wants to Get Married and Settle Down With Husband and Children
Sprague Grayden is so sexy that she manages to look hot even at the age of 35. But despite being dangerously beautiful, this super talented lady is single. Shocking, isn't it?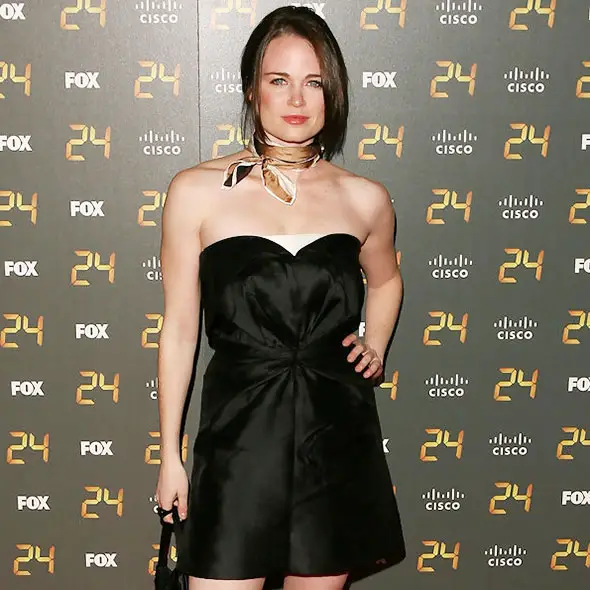 Our previous article on Sprague Grayden is in the verse of her willingness for marriage and children. Now we happily present you more about her, to what extent did her expectation go and whether or not she became a family lady.
Is She Single? Or Married?
Well! It's an immense pleasure to notify that Sprague Grayden is no more single. She seems to be in a marriage rush long ago. In an interview in November 2008, when asked whether she would add "Grayden" as the first name of her child, she had said:
"Grayden is a pretty cool first name for a child but I'm going to hold off saying what I would name my child until I have someone to have a child with."
Eventually, we got the chance to see her twitter post in January of 2013. She wrote:
So, her wishes to be married came true.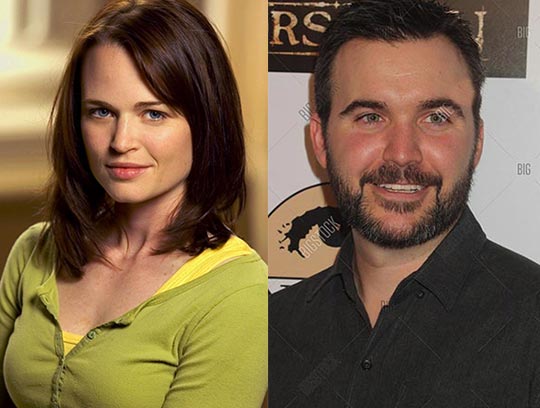 Sprague Grayden and husband Lex Cassar.
Family Life, Husband, and Children:
Her Twitter post made us clear that she married a man named Lex Cassar, who was the co-actor of 24 series. The couple must have been married in 2013 through the dating history is not mentioned anywhere. This is in reference to her previously mentioned the Twitter post on her Twitter account @sprague as she announced the post in 2013.
First hints about their family life were revealed when Grayden presented herself at Jennifer Love Hewitt's Maternity Line in 2014 with a huge baby bump.

Sprague Grayden in her pregnancy at Jennifer Love Hewitt's Maternity Line in Beverly Hills, February 2014.
And yet again a news blast arrived when she announced that she welcomed her first baby along with her husband. Here's the post she tweeted:
Interesting! Isn't it? She wished to have a boyfriend and husband which came true along with all the grace of baby.  She has numerous tweets for husband and son on her Twitter, and she seems to love her child more than anything. She is also contented and thankful for her husband. Now, she is a settled family-lady. Have a look at some more tweets she made:
Sprague Talks About Past Career And Being A 'Nerd.'
In an interview, Grayden revealed a lot about herself including her childhood and her career before becoming an actress. 
When questioned if she had ever worked in a bar before, she confessed that she did and that she had worked in a bar in New York City and last worked at a bar called Dakota Roadhouse near the World Trade Center. 
She also admitted that she has never gone blonde on her own. Quite ironic cause she looks like the perfect blonde beauty on the show 'Low Winter Sun.' Apparently, she married blonde as well as she had recently worked on Low Winter Son and a few episodes of the tv series 'White Collar' which required her to go blonde during the period.
Sprague also talked about her Nerd tendencies admitting that she was a huge nerd, and talked about the myriad of Nerd goodies she owns. This collection includes a Doctor Who Cookie Jar, a Rogue figure she got from her Marvel Comics Tour, multiple Star Wars as well as Halo Helmets and also talked about how her husband was a nerd just like she and both enjoyed games and Sci-fi movies. She quite firmly asserted that she was an all-around nerd, just like her Twitter bio suggests
Sprague's Short Bio:
Sprague Grayden was born on July 21, 1980, in Massachusetts, USA. Grayden was her mother's maiden name which she kept. She graduated from Barnard College with a degree in American Studies. She started acting at the age of 5 years.
She is also a theater actress and has been active in acting since 2001. "The Following" is her latest appearance as Carrie Curie in 2014. She was also nominated for the outstanding performance for "six feet under" in 2005. She was also named as " TV's most interesting young actress" in according to USA Today in 2009.