Entertainment
Staying Mum About Her Married Life And Husband; Lesley Joseph Shares Two Children But With Whom?
In life, we come across people possessing strange quality and unique human behavior. Some are talkative; some get preserved while some maintain the same quality on equal terms. But when analyzing the human behavior of people indulged in the entertainment industry then it's just impossible to actually identify the exact nature and inside story running inside their head and heart.
Dito is the scenario of actress Lesley Joseph who has been living with her two children but has never once revealed the biological father of those children till date.
Today, to some possible extent we shall interlude in the personal life of Lesley and try to get few details about her husband along with her married life.
Silent about her Married Life? Who is the Children's Father?
Even at the age of 71, Lesley Joseph has remained silent on her married life. But while going through her personal details, we came to know that the "Birds Of A Feather" actress was once involved with a businessman Carl Littlejohn, who was nine years younger to her for around four years.
Sources like dailymail.co.uk, express.co.uk, ok.co.uk reports about having a son Andrew Joseph and daughter Elizabeth Joseph from her relationship with Carl.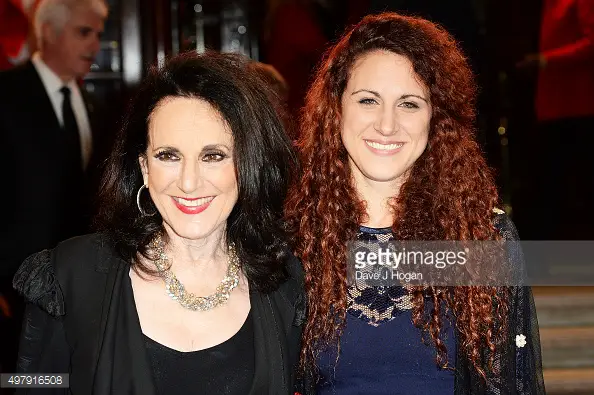 Caption: (Right) Lesley Joseph with her daughter Elizabeth at the ITV gala in London (2015).
Picture Credit: gettyimages.co.uk
While the Telegraph.co.uk on 30th September 2016 reports Lesley to be a divorcee with two children on her side. She might have been married to Carl or she might have been married to another man with whom her marriage did not survive and which she has not revealed on the media as well.
But when rolling the time machine a year back, Lesley was spotted with an unknown man at the London Palladium. Accordingly, Mirror.Co.Uk on 15th August 2015 reports Joseph enjoying a gala time with the white haired man by walking like a usual couple in the streets of London.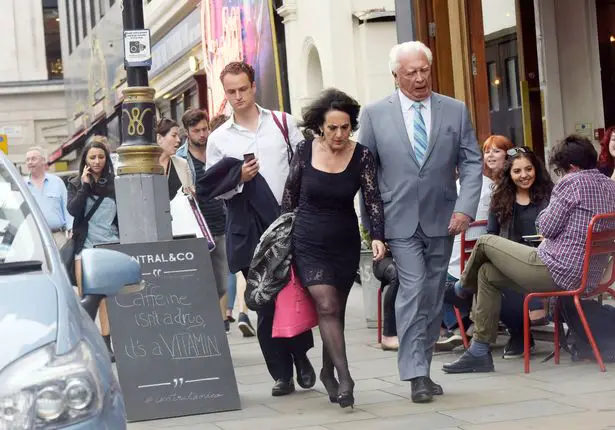 Caption: Lesley with a mysterious man walking like a couple in the streets of London (2015).
Picture Credit: mirror.co.uk
Joseph was looking perplexed while walking with the white hair gentleman and later on was spotted sharing a quick, friendly kiss.The source said:
"Lesley looked relaxed and happy.They were just walking down the street, side-by-side, like any other couple.Then they stopped and shared a little kiss. Nothing over the top, a friendly peck in the street.
The mystery man might just be a close friend of Joseph, or he might be a new bee in her life which she is not interested in disclosing to the public. While Lesley has not spoken anything about the spotted event, the question regarding the unidentified personality still exists.
Lesley has well tucked her personal life information. She has not revealed a dime about her husband and the birth details of her children. Joseph has not only kept her married life away from the limelight but has also kept her children from the controversial media and paparazzi. However on 28th November 2016, through her Twitter account, she has shared her daughter Elizabeth's baby shower picture.
She has well managed her professional and personal life well. There is no information of Lesley dating any man, nor there is any rumor of her getting married to any particular man in the industry. As she encompasses the character of secret personality maybe she is married but has kept the information to herself.
Whatever may be the case, she is a woman blessed with two beautiful children with no partner till date and is still working and actively participating in "Strictly Come Dancing Show"(2016).