Entertainment
Stephanie Cozart Burton: Perfect Life With Husband And Children, No Divorce Plans!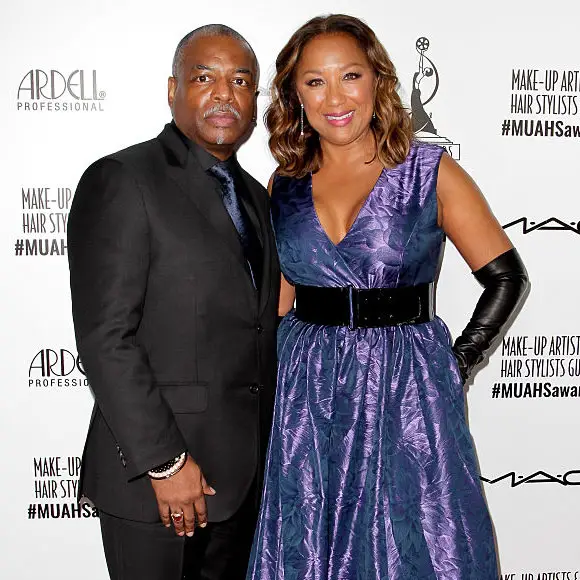 We are here today to discuss the life of Stephanie Cozart Burton who is relatively not so famous among the media as you might also have thought that because you could not point out who she actually is. However, she is known by someone else who is a widely known personality. Let's figure out who that person is.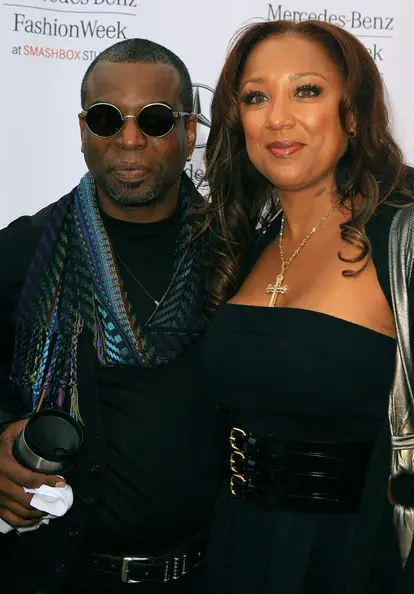 Caption: Stephanie Cozart with husband LeVar Burton at Mercedes-Benz Fashion Week in October 2007.
Source: zimbo.com
Stephanie Cozart Burton is a married woman and has LeVar Burton as her husband who is a famous actor, presenter director, and author. The couple got married on October 3, 1992, and has been married for over two decades now. Before Stephanie made LeVar her husband, she dated him for a year.
After about 3 years of marriage, the husband and wife were blessed with a baby daughter in 1995 and named her Michaela Jean Burton and believed us when we say; she looks as beautiful as her parents.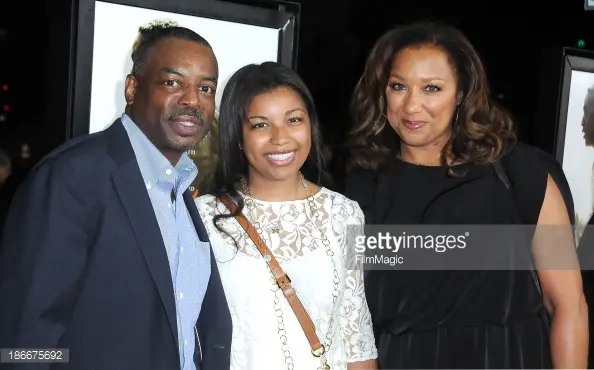 Caption: Stephanie Cozart Burton with husband LeVar Burton and daughter Michaela Jean Burton at the Los Angeles premiere of '12 Years A Slave' in October 2013.
Source: gettyimages.com
However, long before Stephanie got acquainted with her present husband, she was dating John Matuszak, an American football defensive end who later became an actor. The couples were in a relationship as boyfriend and girlfriend in the 1980s.
Not only Stephanie had the past with another relationship as LeVar also was engaged in a relationship and also has a son named Eian born on 1980. However, information about the woman and what kind of relationship he was engaged in are not disclosed.
About her Daughter:
Now, let's talk about their daughter Michaela J. Burton who has already started to walk in her father's steps. She was seen in movies like On the Spot (2014), Lazer Team (2015), and Rooster Teeth: Entertainment System (2015). As we said earlier, she is beautiful and looking at the work she is doing, she deserves every kind of fame. With that being said, Stephanie and her husband LeVar seem nowhere near getting a divorce, and there have not been any rumors about it either.
About Stephanie Cozart Burton:
Stephanie Cozart Burton as we talked earlier is not much famous on her and is mostly known by her husband and will soon be known by her daughter's name. However, Stephanie does not have a wiki page for herself and her basic bio like date of birth, age or ethnicity is currently unknown.
Assuming that the property of her husband belongs to her as well, their net worth is a massive amount of $6 million dollars.