Entertainment
Steve Coogan Had Wife For A Brief But Ended Up Dating Models. Shares A Daughter But With Whom?
Steve Coogan is a multi-talented person. Be it writer, producer, impressionist, stand-up comedian or actor, he is best at what he does. English man is also best known for his multi-relationship as he's been in five relationships.
Steve Coogan has been dating best of the bests. So who are those models?
Married but with whom?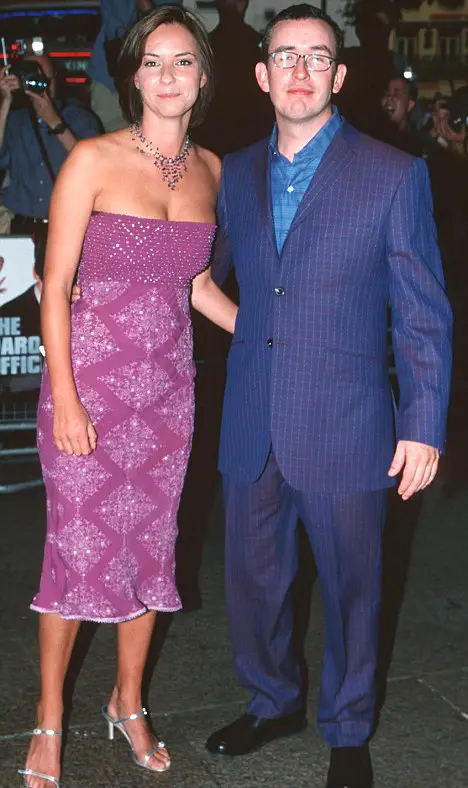 Caption: Steve Coogan and Caroline Hickman back when they were married.
Photo Credit: dailymail.co.uk
Steve Coogan married to Caroline Hickman in December of 2002, but their relationship couldn't last for 16 months. Coogan was known as the drug addict, and his drink-fuelled sex scandals in the past are said to be the issue. 
His constant womanizing problems and drug-taking behavior are the main reason why his marriage buried with his wife, Caroline Hickman. He confessed himself in an interview with John Hiscock on June 14, 2004, to the mirror:
"I did a few lines of cocaine. It is madness - getting drunk, doing drugs, and then going back to the hotel with two girls."
Moreover, he added that,
"Right now, I'm single, but I have a seven-year-old daughter who is a very important part of my life. People don't recognize me here. In England I have a lot of attention and I'm often pursued by the paparazzi, so it's kind of nice not having to deal with that."
Series of relationships!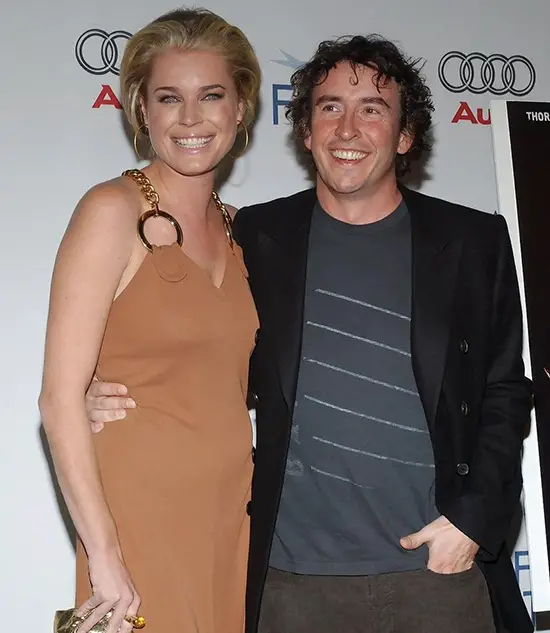 Caption: Steve Coogan and Courtney Love back when they were dating.
Source: cloudpix.co
Divorcee Coogan met Miss Love, widow of Kurt Cobain and leading singer of a rock band named Hole and they were staying in the same hotel, the Sunset Marquis in West Hollywood in August of 2005. 
Love who is the widow of Nirvana lead singer Kurt Cobain told the News of the World on 21st August 2005 that: "Yes, I am pregnant with Steve's baby," but refused to comment further. Shockingly Steve Coogan's spokeswoman scoffed at the claims and insisted: "It's nonsense."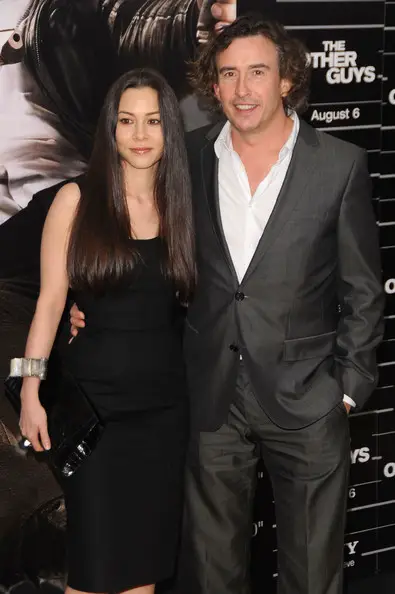 Caption: Steve Coogan and China Chow during "The Other Guys" New York Premiere.
Photo Credit: Zimbio.com 
It wasn't much long before Steve Coogan was seen with a girl. This time with China Chow who is a daughter of Hollywood restaurateur Michael Chow, and a thriving production company. But their relationship ended in 2011.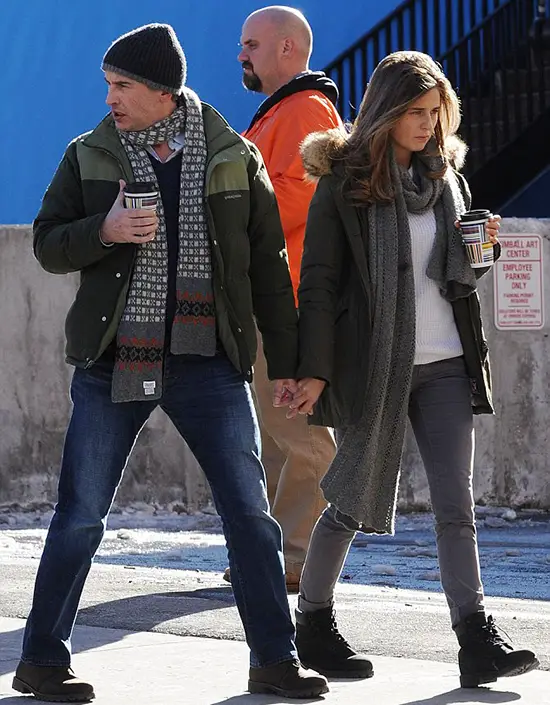 Caption: Steve Coogan and his partner Elle Basey during Sundance Film Festival in January 2014.
Photo Credit: dailymail.co.uk
Steve Coogan didn't have to wait long for a new relationship as he was in a relationship with 21-year-old underwear model Elle Basey. Basey was 24 years younger than Coogan, but it didn't matter as both were comfortable with each other. 
Coogan met Basey while he was guest editing the loaded magazine as alter ego Alan Partridge. Both of them did a photo shoot together, and later their friendship turned into romance. The relationship lasted for three years and ended in 2014.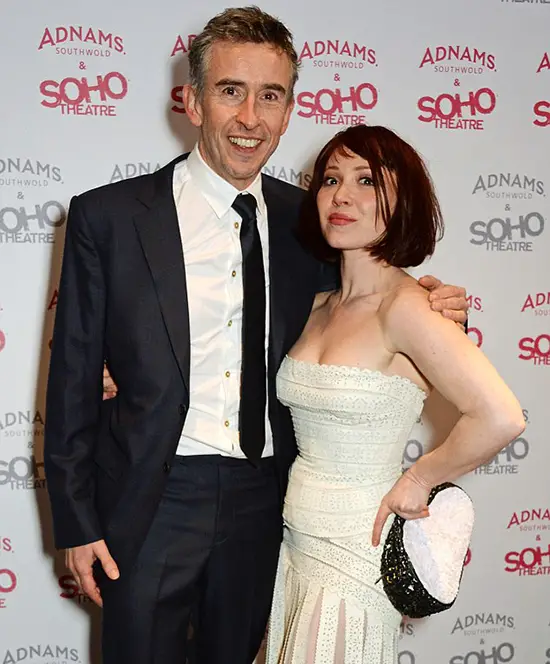 Caption: Steve Coogan and Daisy Lewis were all smiles when they attended a party at the Soho Theatre in March of 2016.
Photo Credit: dailymail.co.uk
Steve Coogan relationship seemed to be sophisticated day by day as he was seen with Downton Abbey actress, Daisy Lewis in 2015. The unlikely couple, Coogan, and Lewis allegedly met at a star-studded singles party which was organized by journalist Jemima Goldsmith and guests included Little Britain star David Walliams, singer Natalie Imbruglia as well as former White House intern Monica Lewinsky as guests.
Daisy Lewis is twenty years older than Coogan, and the couple was seen cozying up at publicly at a ceremony held at Dublin's Trinity College in 2015. Their relationship ended in May of 2016. Moreover, she took the media's version of the situation quite personally and shared her concerns via Twitter.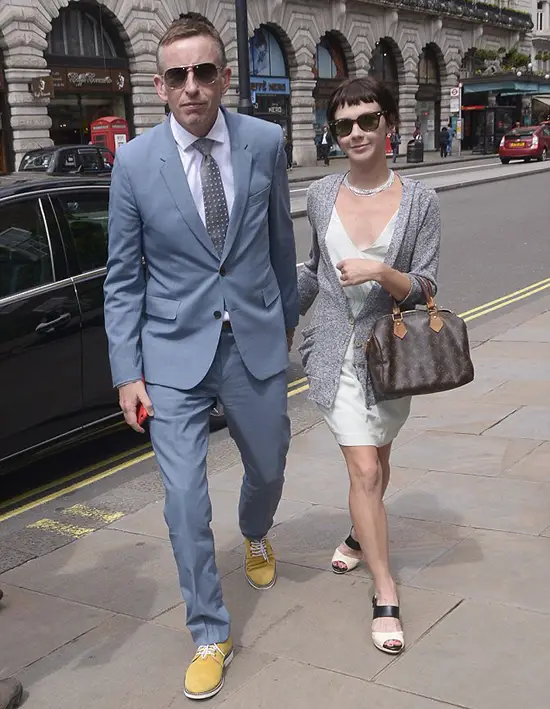 Caption: Steve Coogan stepped out with a new girlfriend, Laura Hajek in London in May of 2016.
Photo Credit: dailymail.co.uk
Steve Coogan at the age of 50 seems to have fallen in love again, as he was spotted stepping out with lovely new girlfriend Laura Hajek, 26 in July of 2016 and she looks alike his Downton Abbey star ex, Daisy Lewis.
Moreover, in May of 2016, the lovebirds were photographed walking hand-in-hand as the couple was seen in a memorial service for late comedienne Victoria Wood at London's St James's Church.
More ladies but only one daughter!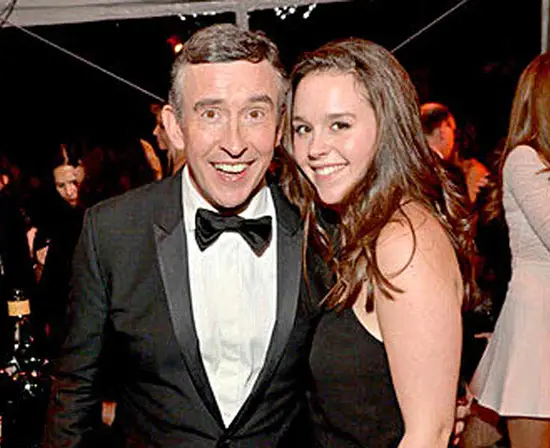 Caption: Steve Coogan and his daughter Clare Coogan Cole.
Source: expressandstar.com
Steve Coogan has a daughter, Clare Coogan Cole with his ex-girlfriend Anna Cole. Clare has been working with Labour deputy leader, Tom Watson and works in an administration role. 
Being a renowned comedian as well as producer, actor, farceur, writer, impressionist, Coggan's net worth is that of $12 million. He has earned net worth through producing shows, writing contents as well as acting in television.