Entertainment
Steven Crowder Says How He Married His Wife Was Perfect; Pours His Attitude Towards Gay People
Steven Crowder Says How He Married His Wife Was Perfect; Pours His Attitude Towards Gay People The decision of marriage is life altering, as it could go both ways, right or wrong, but if one falls in love with a right person and their marriage turns out well, then it's bliss. And living such life is multitalented Steven Crowder, who claims his wife Hilary Crowder to be the most beautiful woman.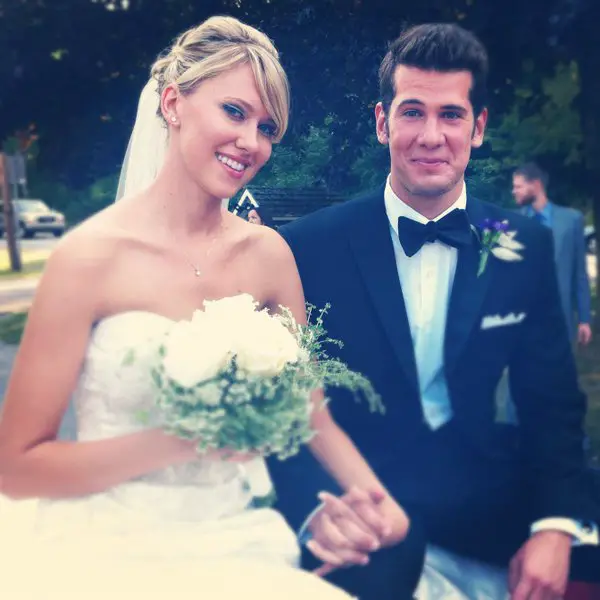 Marriage is one of the biggest commitment in life; but it can go both ways, either right or wrong. In some rare instances, one falls in love with a right person and their marriage turns out well, which is what happened to Steven Crowder.
The Canadian-American actor famous for playing in movies like The Covenant and The Secret; is married to a lovely wife whom he considers the most beautiful woman in the world.
Marriage With Wife And His Thoughts About Marriage:
Steven Crowder got married to Hilary Crowder in August 2012. The actor was vocal about practicing abstinence before the wedding and inscribed his perfect marriage in Fox News on September 2012.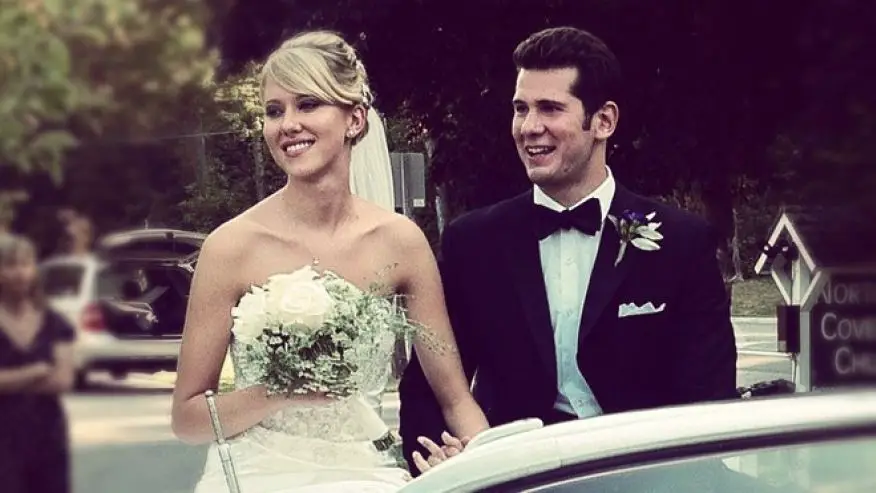 Steven Crowder with bride Hilary Crowder on their wedding in August 2012 (Photo: Foxnews.com)
Steven, who had been eagerly waiting for the day since his childhood, mentioned that his marriage happened the exact way which he had earlier hoped. 
Further, he described his wedding as "perfect," and claimed that he had walked the aisle with the most beautiful bride on the planet Earth. The 30-year-old also talked about his wedding night writing that his first night with his wife was amazing.
Our wedding was perfect. Our wedding night was nothing short of amazing. I write this on a plane heading into a tropical paradise with the most beautiful woman to have walked the planet earth. I know everybody says that their bride was the "most beautiful in the world."  They're wrong. I win.
Often considered a naive Christian for being vocal about waiting to consummate until his first night, Steven mentioned that the sex was worth the wait. Recalling the memory of the very next morning after his marriage, the conservative political commentator stated that the couple had breakfast at a local inn. Although not used to addressing Hilary as a wife, still the comedian was excited by the idea of spending his life together with her.
Moreover, Steven shared his realization that the wedding is a once in a lifetime event, and a celebration of two separate life coming together as a unit.
Steven is a loyal husband and dedicated towards the well-being of his wife. He doesn't talk bad about his wife and believes that badmouthing about one's wife in a group of people or friends is an act of a loser.
Firstly, there may be some people out there who actually believe their wife to merely be the "old ball and chain." To you I say… you are a loser. Not only are you a loser for dishonoring the woman who is now an extension of yourself, but you're a loser for picking someone who you hate having to come home to every night. What kind of an idiot are you that you'd marry a person you think to be an absolute moron?
Further, the comedian credits his wife for turning him into a lovable husband from a selfish pile of crap. He feels that it's sad how people genuinely hate their spouses.
Marriage Not Subject To Aging
It's been nearly seven years since Steven married his wife, but even the long years have the diminished the marriage of the couple. The pair is made for each other and spend time doing their favorite things together. Although Steven and Hilary are yet to become parents, there is no shortage of romance in their life. They travel together and recently the couple visited Steven's childhood home in October 2017. 
The actor even shared a picture with his wife on 22 October 2017 and mentioned that he had visited the place after more than a decade.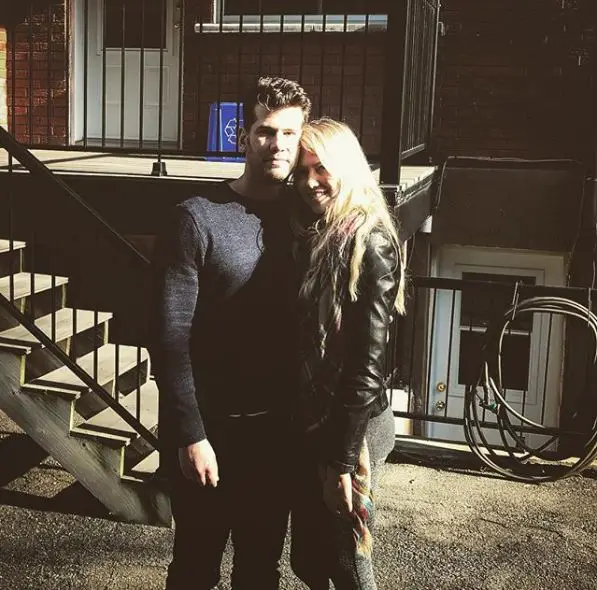 Steven and wife Hilary visit his childhood home in October 2017 (Photo: Steven Crowder's Instagram)
Steven and Hilary are yet to welcome their first born to the family. But, seeing their chemistry, they could be planning a child and could be working on it. Also, the 6ft 1 inches (1.88 m) tall actor enjoys a net worth of $3 million, so the couple won't have any financial problems if they decide to raise a family.
Outlook Towards Gay, Denies Male Supremacy
Steven Crowder voiced his opinion of gay people through his website LouderWithCrowder.com in June 2016. As June is the month dedicated to celebrating LGBTQAI and Gay pride, the gay community all over the world was celebrating their unique identity. But, Steven had his opinion to share with the society. Although he didn't insult the gay people, Steven mentioned that being gay was not an achievement and nothing to be proud of.
He further shared that love was not subject to gender and falling for the same-sex was neither weird nor an accomplishment.
If you have any familiarity with "pride" you might be under the hateful impression that June commemorates all of your noteworthy accomplishments. Because to be "proud" of something means you've hit some milestone or completed something monumental. Right? Wait…right?
Moreover, stressing on his outlook that one's sexual preferences can't be taken as pride, he wrote,
Who you find attractive isn't an accomplishment. If you feel proud over who makes you blush, you have emotional problems. Your sexual preferences are just that. You should feel no more pride in being gay than I do for being straight. Sexual orientation isn't anything which has been earned or attained. I award you no points for being attracted to someone of the same sex. As you award me no points for liking the opposite sex.
Recently in 2018, Steven has become vocal about the issue of male privilege. He believes that the aforementioned scenario doesn't exist in real life and wants others to convince him otherwise. In February, he was seen outside Texas Christian University with a sign that said, "Male Privilege Is A Myth: Change My Mind." However, Steven hasn't mentioned whether his mentality has changed or not.