Entertainment
Still In The Young And Wild Age, Viner Toddy Smith Cherishes Moments With Stunning Girlfriend
What do you have to say about 6-sec- app? I believe everyone had enjoyed that. So if you love vine, then you must have known the viner, Toddy Smith. On our story today we will give more about Toddy Smith. In short, we will be giving you a closer about the viner and more about his chemistry with his girlfriend.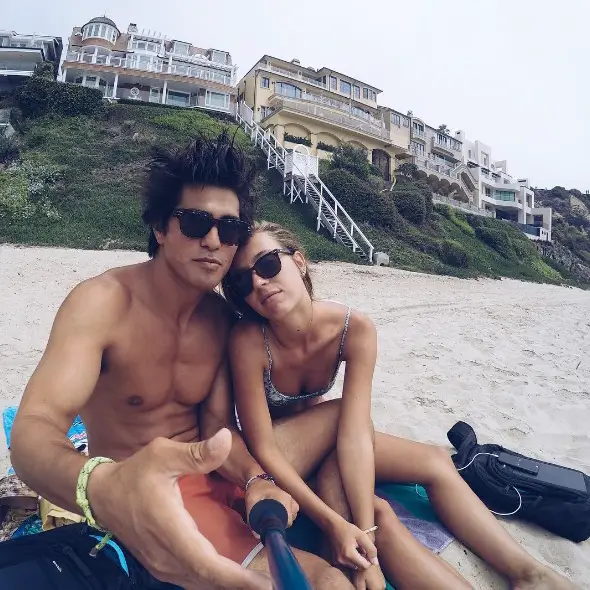 The 6-sec- app, Viner is very popular these days and Toddy Smith is one of the famous names in the Vining world. 
On our story today we will give more about Toddy Smith. In short, we will be addressing you about the viner and more of his chemistry with his girlfriend and family.
Toddy Smith's Alluring Love Life:
The viner Toddy Smith was very open about his relationship which can be witnessed all over his Instagram.
Yeah! We are talking about the lady, Catherine Marie Allen, who was consistently spotted in Toddy Smith's Instagram.
He always had something for his followers.
In the past, Toddy shared an Instagram image why he loved Catherine in the caption. The caption read,
"hullo, herro, hey there, thank you v much for being børn on this day. you make my life so much better.""whether it's waking up at 4am with you, or feeding you corndogs while adding squirts of ketchup in your mouth as you drive; you literally always know how to make me laugh without even trying. and i can't wait to witness more live music and stuff with you, as you are my favorite bug in history; even beating out all the bugs in 'a bug's life' lmao. and my heart actually burns for you with the passion of a baGillion fiery suns. i love you and adore you more than you know, thx for being my (girl)fren '•'"
The young star, who dated beautiful Catherine, gave no official statement regarding when the romance first started. However, according to Toddy's Instagram posts, his dating life seems to be starting from mid-2015. The duo ended the relationship and the exact date of their split is yet to be revealed.
Following the split with Catherine, Toddy dated the Instagram star, Corinna Kopf in 2017.
Toddy, who owns a YouTube channel named 'toddy smith', has a girlfriend, Corinna who also has a youtube channel named 'Corinna Kopf.' The duo is frequently seen in each other's YouTube videos time and again on the videos like "THE BOYFRIEND TAG", "GIRLFRIEND TAG WITH CORINNA KOPF" etc. 
More about Toddy:
At the very young age of 26, Toddy Smith has managed to attract more than 31K followers on vine. He uploaded his first vine titled "Dat 151 rum" on March 19, 2013.
The California-born viner is very close to his family. There is no a particular story about the family of Toddy Smith, but he has managed to make his followers well-known about his love and family life.
We can see him sharing beautiful pictures with his family members. Sharing an Instagram image on 9 May 2016, Toddy wished his mother the mother's day.
Similarly, he shared another Instagram image on 20 June 2016 where he wished his father on the very occasion of father's day.
In the family, Toddy is also close to his sister which can be evident from his Instagram posts. He shared an Instagram image on 11 April 2016 where Toddy was seen enjoying with his sister.
Nevertheless, we would like to wish the young star for his future endeavor and reach the height of success.