Entertainment
Where Is Stone Phillips Now With His Ground Breaking Reports? Any Trace Of Him In 2017?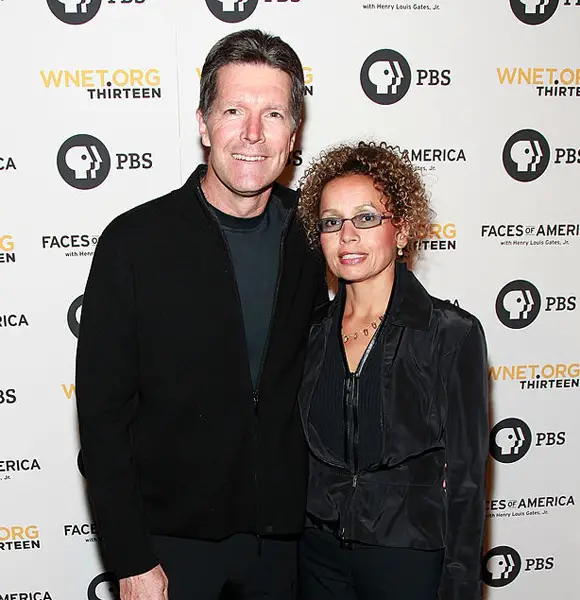 Being a public icon, a person is obligated to attract people towards his profession and personal life. But not every celebrity like sharing their personal life and prefer concealing it with their profession. The veteran American television reporter Stone Phillips is also one of those leading lights who always kept his career before his personal life.
Famous as the former co-anchor of Dateline NBC Stone, Stone has now disappeared after some groundbreaking reports. Has he retired or are there any traces of him in 2017? Let's find it out.
Any traces Of Stone Phillips in 2017?
Stone Phillips has become one of the most talented and outwitted reporters with a number of groundbreaking reports but who would have thought that he would disappear some day with no any traces?
Stone, who has provided some of the most difficult interviews of the time to the shows like Dateline NBC and 20/20 hasn't shown any hint about his comeback now. He neither has announced his retirement nor has revealed his plans of coming back as an expert reporter. However, according to his Twitter bio, he worked with PBS station in a documentary Moving With Grace.
Caption: Stone Phillips anchoring ABC News Brief on August 30, 1985.
Sixty-two-years-old Stone Phillips previously worked as ABC News correspondent for World News Tonight and 20/20. He then joined NBC where he is known for appearing as a substitute anchor for Today and NBC Nightly News. He is also known for making his appearance as a substitute moderator on Meet the Press.
Stone, who was believed to be receiving a wonderful salary from his profession, has been hiding his net worth since a long time. However, his net worth is believed to be in millions.
A Little More About Stone Phillips:
American reporter Stone Phillips was born on December 2, 1954, to parents Victor and Grace Phillips in Texas City, Texas. Stone, who grew up with his brother Victor III and sister Minta was was an acolyte at St. Martin's Episcopal Church as a boy. He attended Parkway West High School where he was a starting quarterback on the football team.
The graduate of Yale University, Stone also won the Ivy League football championship as starting quarterback for the Yale Bulldogs squad. He graduated from the Yale University with a bachelor's degree in philosophy in the year 1977.
Talking about Stone's personal life, he is married to Debra Del Toro-Phillips. Stone's wife Debra has been one of the successful persons in the fashion industry. She even has received master's degree in social work.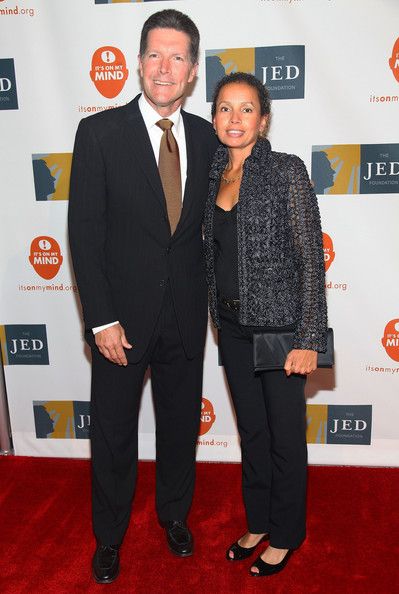 Caption: Stone Phillips and his wife Debra Del Toro-Phillips poses for a picture during an event.
Photo Credit: whosdatedwho.com
The pair together has a son named Streeter Phillips, born in 1988. They had a daughter too who was born in August 1995, but she passed away the same day of her birth. As Stone has always been keeping his personal behind the curtains, there is no more information about his wife and children.