Entertainment
Susan Sullivan And Her Loving relationship; Reveals Thoughts On Getting Married And Having Children
After finding and choosing 'the one' correctly, a person is quite sure what they are going to do with their love life, but in the case of Susan Sullivan, it is something different. She does have a relationship, but it is still kind of mystery about her marrying plans. So, let's break the ice today and know it all.
As interesting it sounds to know that Susan Sullivan has a relationship, the following info might just blow your minds. Susan does not possess a normal relationship as she has been dating psychologist Connell Cowen for over two decades now and is still continuing to do so. However,  we cannot disregard the fact that Susan has been 'Dating' her boyfriend Connell from the past two decades and the couple is not married.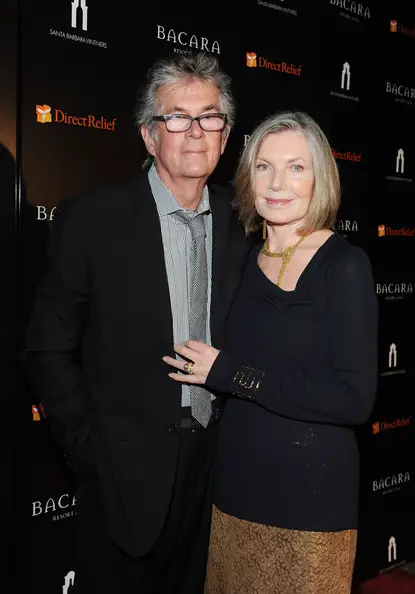 Caption: Susan Sullivan with boyfriend/ partner Connell Cowen in 2014. 
Photo Credit: zimbio.com
In an interview in 2008 with Broadway, Susan revealed why she has not decided to get married and make an official claim over Connell as her husband. She said,
"Isn't that interesting? He had been married a few times, and I have an inordinate fear of…I don't know what. God knows, he's a shrink and we've talked about it. My parents didn't have a great marriage; I saw some really awful marriages, and I so love the fact that we are deeply connected to each other without it having to be on a piece of paper. There's something about that that seems deeper to me. It's a commitment of the heart as opposed to of the head."
With the explanation, she gave about her relationship and why she's chosen her love with Connell to be the way it is, is just heartwarming. But with a relationship this long, talk about children is a must, and fortunately, Susan managed to answer that query as well. Before she revealed why she did not get married to Broadway, in 1999, in an interview with People, Susan said that having children was not among her agendas. She said while answering on her motherhood,
"I am like that cartoon where the woman has the bubble over her head, and in it she is thinking, 'Oh, my God, I forgot to have children!' "
In that interview, Susan also revealed that a mutual friend introduced the couple and she was actually in her mid-40s when she fell in love with Connell.
"In my mid-40s, I suddenly didn't have the work that I had had for 20 years, and I sort of had to reinvent myself, but at the same time, I had the first real, deep, grown-up love of my life."
She ended talking about Connell in the interview by saying that she trusts Connell utterly.
Brief Sketch Of Susan Sullivan: 
As much renowned of an actress Susan Sullivan is, she does not boast her fame and sadly, has not revealed her net worth either. Susan is famously known for her work on Dharma & Greg (1997-2002). She took a short break from 2007-2009 and started to appear in a TV-series Castle 2009-2016. Currently, Susan has a project in post-production ' A Concert Across America.'