Entertainment
Suzy Shuster Has Troubled Married Life? Her Husband's Nasty Affair Hints on it
Every relationship has its share of peaks and valleys. Sometimes it's the misunderstanding between the couple that leads to the downfall, and at times the people involved in the relationship are at fault themselves.
Well, American broadcaster and ABC sports' sportscaster, Suzy Shuster seem to have been a part of a relationship where her husband was somewhat at fault.
But the concern here is, did his wrong action led their relationship to crumble down? Or, have they managed to achieve the peaks again?
Read further to find out!
Insight on Suzy Shuster's Married Life:
ABC sports' sportscaster Suzy, who is in her mid 40's as far as her age is concerned, is married to her husband Rich Eisen, an American journalist since 2003.
The pair came across each other on February 3, 1997, at ESPN, when Suzy was there to start up as an associate producer.
Rich described the day he saw Suzy as,
"I was kind of like, 'Dang! Who's that?"

"I thought she was completely hot. I sensed that she had attitude. And then I heard her last name was Jewish, and I thought, 'This girl is a five-tool player!'"
Rich was so intrigued by Suzy that he got Suzy's number; however, they were just friends at the beginning,
"We were definitely just friends, in quotes,"
Suzy back then even though that Rich was 'goofy,' and not one of her types,
"I was busy with that typical early-to-mid-20's thing where you look for a guy to treat you like crap, I liked assholes."
However, while attending a sports awards ceremony later at the MGM Grand in Vegas, Suzy was struck by Rich's presence,
"He was wearing a tuxedo, and everyone was saying 'Rich! Rich! Rich!' and asking him to sign autographs, and he just looked so composed and suave and handsome, and boom! All of the sudden, I thought: 'This could be O.K.' And we've been together ever since."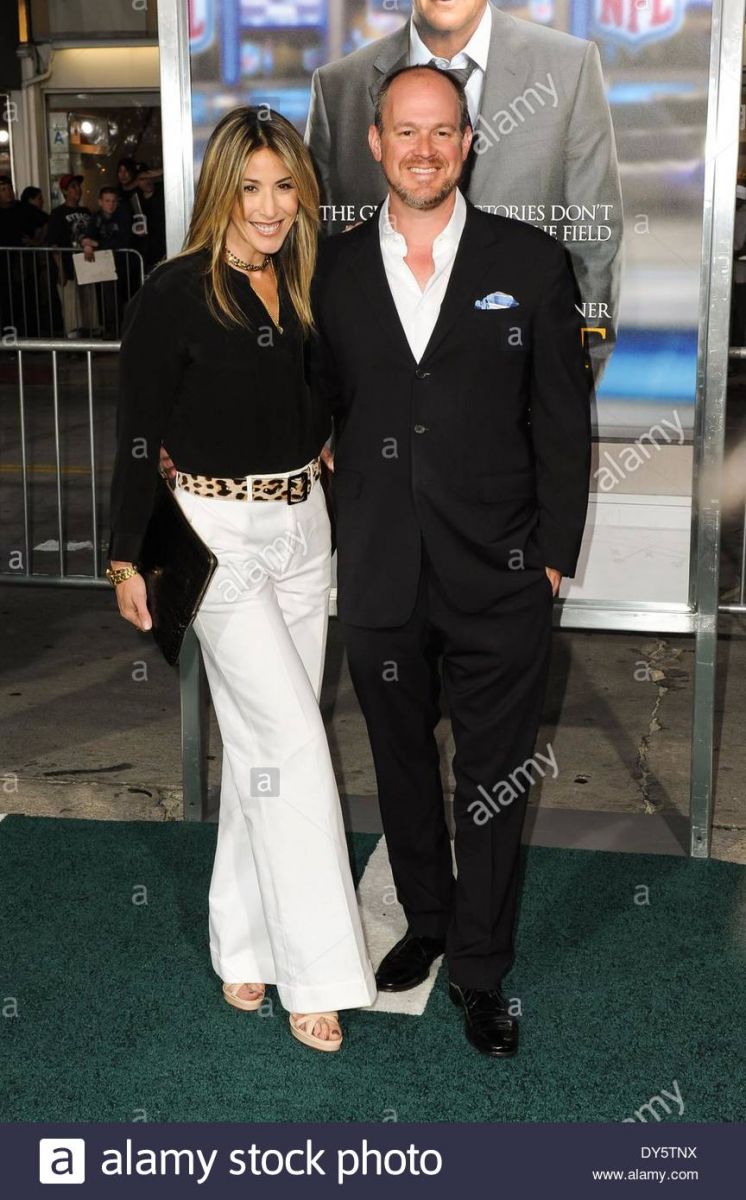 Caption: Suzy has been married to Rich for 14 years now.
Photo credit: Alamy
The pair after having an affair for quite a time, then, got engaged on the day dedicated to love- 14th Feb 2002 and tied the knot later in 2003. Suzy and Rich are now parents to their three kids, two sons and a daughter. However, like every other relationship, the pair had to go through a rocky phase in the year 2007 after Suzy intercepted a series of private e-mails Alycia Lane sent to her husband, Rich Eisen.
Well, as per reports, Rich asked Alycia, who then used work for CBS affiliate WKYW-TV, to e-mail him her picture from the vacation. However, Alycia commented on the matter that she was initially hesitant to mail the pictures because some were beach photos. Also, as per Lane, the snaps
"were taken without makeup, her hair was a mess, and she did not view the pictures as flattering."
But, when Eisen reminded Alycia of their friendship and "the level of comfort," they share; Alycia e-mailed the pictures.
Moreover, regardless of the scenario seeming to be very subtle and innocent, Suzy didn't buy the subtlety. Suzy indeed backlashed with a fierce reply to Alycia's mail,
"Boy, do you look amazing in a bikini . . . congrats! Whatever you're doing, (Pilates? yoga?) keep doing it - it's working for you. Anyway, sorry but those seven e-mails you sent to my husband, Rich, well, oops, they came to the e-mail address we both use from time to time, but no worries, I'll forward the beach shots as well as the ones of you dancing with your friends on to his main address. Do you have it?
Suzy then provided her husband's email and wrote,
"Since you surely are trying so hard to get his attention. I mean, what better way to get a guy's attention than with skin!"
Well, the incident indeed made a significant headline! However, Rich reserved his comments on the matter.
Now, judging by the looks of the scenario, Rich indeed seems to be at fault somehow. However, quoting their married life 'troubled' just on the basis of the incident that occurred ten years back isn't legitimate.
Moreover, Rich's tweet of 2014 gives an insight that they are doing fine in their relationship,
Additionally, Suzy, who started her career in sports broadcasting as an intern in 1994 "Final Four," broadcast on CBS has made a long way in her career as a sportscaster. However, the Emmy award-winning sportscaster with 'ABC sports' is yet to reveal her salary and net worth in exact figures.