Entertainment
Tammy Rivera Clears Up Pregnant Rumors! Has A Husband and Daughter Family That Once Nearly Fell Apart
Famous TV personality Tammy Rivera has a beautiful family of three enamored members living together in Atlanta, Georgia. This family is indeed the one who faced an immense problem and was carved up into parts a year ago. Well, the family is stable now; sharing the blissful moments together.
In regards to the rumors, the reality star couple has even a plan to welcome a child to extend their family and love, undoubtedly. But has the couple opened up about the matter or are they just the hearsays? Let's dig in to find out!
The Family That Survived A Serious Crock Up:
Tammy Rivera seems smitten by the love of her rapper husband, Waka Flocka Flame, whom she has been partnering with for more than half a decade. The couple began dating since 2011 and took a couple of beautiful years letting their love bloom in a forbearing mode.
After two years in 2013, with outgrowing feelings of love, they decided to get engaged and finally tied a knot on January 20, 2014.
The marriage didn't just form a family of two, but Tammy's daughter Charlie Rivera also joined the small family, who was actually from her previous relationship.
While Tammy hasn't opened up about the baby daddy, Waka adores the daughter a lot, and the family appears to be a unification of love.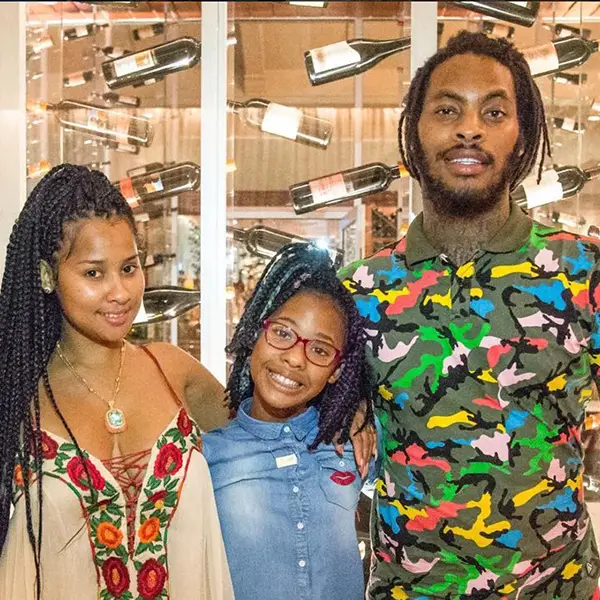 Caption: Tammy Rivera in One of the happy moments with her spouse Waka and daughter Charlie.
Photo Credit: essence.com
There was once a rumor of Tammy being pregnant with the couple's first child, which they denied in a meeting of July 2016 with IB Times.
The confusion was merely because of Tammy's picture, where she placed a caring hand on her round belly.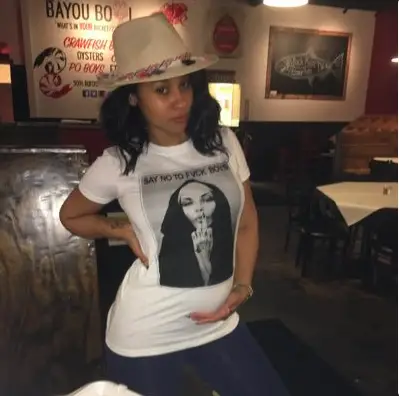 Caption: Tammy's fake pose as if she was pregnant.
Photo Credit: wetpaint.com
Besides the rumors, the couple's relationship had gone through a bad moment, which resulted in a bitter break-up on June 5, 2016, the vivid reason being Waka's flirting demeanor with the other girls.
However, it could not take a devastating shape as Waka realized his mistake soon and saved the family from falling apart. In an interview with a correspondent of IB Times, he said:
"Part of who I am is because of my wife. I want a family. I want the real love … I love her."
 He also added:
"I put the good and the bad together, and I weighed it out and I was like I want a family."
The couple also denied and cleared up rumors that Tammy is pregnant with their first child. Well, as of now, it seems everything is happening in the couple's favor after the rough ride in the relationship.
A Short Wiki-Like Bio Of Tammy Rivera:
Born on July 30, 1986, in Tappahannock in the state of Virgina, Tammy Rivera holds an American nationality and is drifting towards an age of 31.
She grew up in the absence of her father, Oscar Rivera, as he was serving 30 years in prison and as of her mother, she hasn't opened up about her. With the concealed parents information, the ethnicity of the reality star also remains an enigma.
Tammy is an American television personality, singer, fashion designer, who launched a premium brand called T. Rivera; but only got to be known amidst mass after her appearance on VH1 reality show Love & Hip Hop: Atlanta.
She also released her debut single "All These Kisses" on June 12, 2017.
Caption: Tammy Rivera's debut single - All These Kisses (Published on June 12, 2017)
Tammy now has over 4.4 million followers on Instagram and has an adequate net worth of $200 thousand.
Stay with us for the emerging updates on Tammy Rivera!