Entertainment
Taryn Manning's Dating Affair Went Sour; Allegedly Had A Girlfriend Instead Of Boyfriend
Orange Is The New Black actress Taryn Manning is an actress loved by many, and she has earned quite the respect and name in her career. But back in time, she was more in the spotlight for her alleged dating affair that turned sour with her girlfriend.
So what was the actual truth? Did they date and what issues transpired between them? Let us find out!
Taryn's Dating Life: A Girlfriend Instead of Boyfriend?
Taryn has been someone who has always been relentless regarding her career. She has never lacked any dedication and hard work, and thus, she has reached the height she always wanted to achieve. But is this actress equally successful regarding her dating life?
She has not been that open about her love life, but back in 2015, she made major headlines when she was being reached out and constantly stalked by Jeanine Heller. Back in 2015, Heller allegedly obtained Manning's recently changed and unlisted phone number and had been contacting her with messages despite restraining orders and that led Heller to get jailed for the FOURTH time.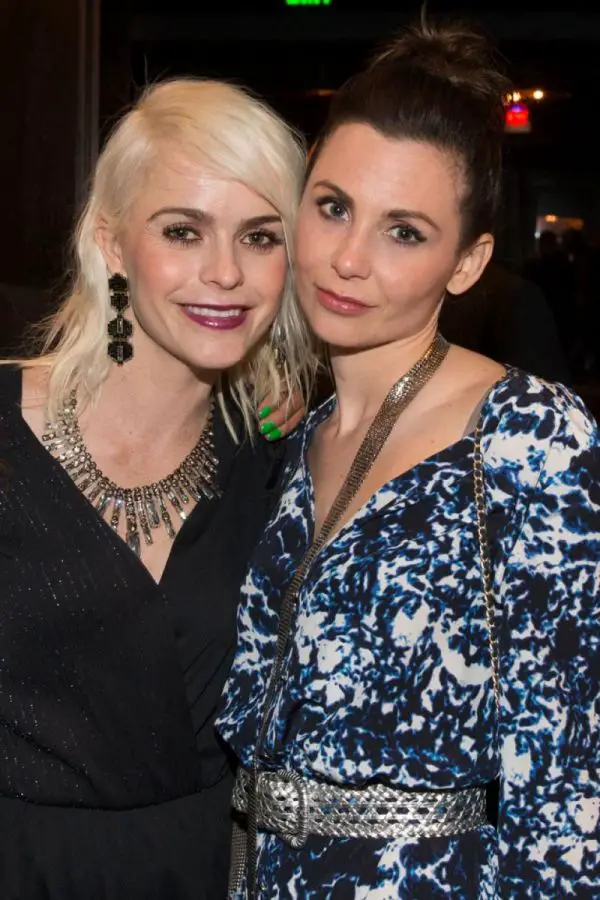 Caption: Taryn Manning and Jeanine Heller back in 2015.
Photo Credit: Female First Forum
Sources report that Heller used some app to get Taryn's number and kept on contacting Taryn from a number that could not be traced.
Heller was previously sentenced to 45 days in jail in January that year after she reached Manning at least 48 times in the three months. Heller also claimed that Taryn was her former girlfriend and their relationship soured as time passed.
She then added that Heller claimed that Manning violated the order as she threatened to kill her.
However, being a woman of choice words when it comes to her personal life, Taryn did not address this claim by Heller and was relentless in the shoot for the then new season of OITNB.
Furthermore, back in 2014, she also tweeted about her having a boyfriend but never actually shared on who he was.
She also is yet to reveal any plans of her getting married and having a husband and thus, we might need to wait for some more time and hope the star actress reveals something that excites the fans.
Induced In Drugs?
Back in 2015, Manning looked worryingly thin and that often led people to wonder if she has embraced drugs and such toxic substances. But she denied using drugs and rather admitted that she had her own issues with alcohol. In 2016, she revealed her problems with drinking in an interview in such words,
"I am truly grateful for what some may call hitting rock bottom ... Some days it sucks and some days it sucks worse. I am not ashamed of this obstacle because I have accepted that it is okay to not be okay,"
She also thanked everyone who supported her through her dark phase.
"I've never felt more accepted, forgiven, and supported than during this period of my life. This is not easy,"
Also, this tweet sheds more light on it.
But she has always been adamant on admitting to using drugs.
However, she is vocal about warning people not to use drugs.
Taryn's Teeth:
When everyone thought that they had seen the last of Taryn in OITNB, she then came back with meth teeth.
In an interview in 2014, she revealed what it actually was.
When the interviewer asked "First Things First: Those Meth Teeth," she responded,
It's just make-up. A waterproof-based make-up. It doesn't take too long to apply. It kind of stings when they put it on, because there's some, like, alcohol in it, I guess.
Regardless, those teeth added more to her character in OITNB which is a series everyone is very fond of.
Stay with us for the latest updates on Taryn Manning!