Entertainment
Teala Dunn Shows Off Her Her Handsome Boyfriend To The World; Still Dating Or Ended Everything?
Unstable relationships are such a mess sometimes as this has happened with YouTuber and Hollywood Actress Teala Dunn as she is making headlines for a new role in the movie. 
But it doesn't have to do with her acting career or YouTube videos; it's about her love life! So how well do you know about the love life of this actress?
Showing off her boyfriend!
Teala had been in a relationship with Noah Teicher in 2015, but things got pretty messy with the couple after she accused Noah of cheating. The 20-year-old YouTube star started dating model Noah Teicher last year, but things went bad to worse and relationship came to an end when she accused Noah of having an affair with another YouTuber, Sara Henrietta. 
Although her past relationship didn't go well as predicted, Teala had already dated someone by the end of 2016.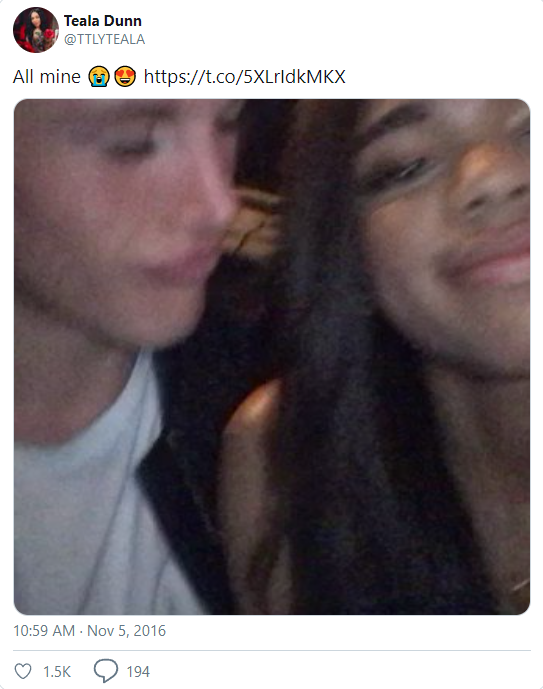 The beauty guru and Youtuber confirmed her relationship with model Alex Valley, who is a 21-year-old and had been featured in campaigns for Barneys New York, Slate & Stone, etc., by smooching him in a short video posted to her official Twitter page.

Although there's no any evidence about when these two got together, it must have been in 2016. Teala also wrote a note hitting at her ex-boyfriend that seemingly addressed her getting cheated on in the past and praising Alex for treating her "like a princess."

Despite the fact that she's only 20 years old and still a teenager, it seems that Teala is pretty serious about her relationship with Alex and might even be hinting that she's in love with her new boyfriend, Alex!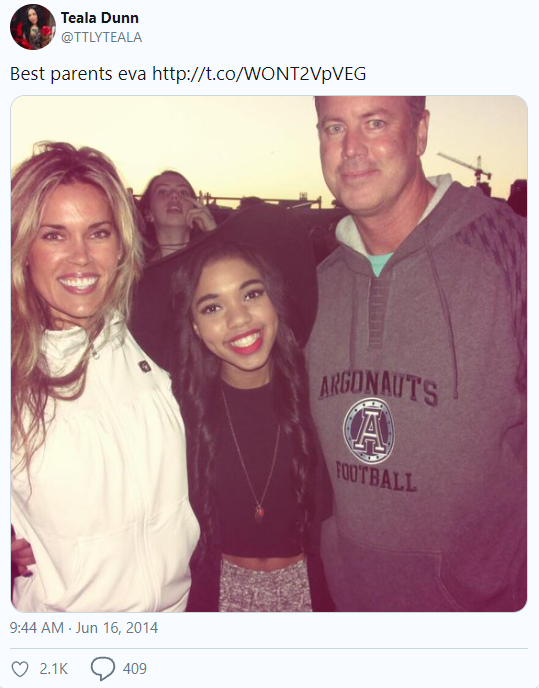 Although Teala has not revealed the name of her parents, she has posted an image of her parents with caption: Best parents eva.
Her Current Relationship Status?
Caption: Alex's new video on Youtube which hints that she is single!
But news came as a shock to all her fans as she posted a video on Youtube on February 23, 2017, with caption:
BACK AT IT AGAIN WITH ANOTHER VLOG...

SO... I FINALLY OPEN UP ABOUT BEING SINGLE.......
Although she has not revealed about her current relationship status with Alex, with her video title, we can presume that she might have broken up with her current boyfriend. Being an American actress, singer, as well as comedian she, has a net worth of $500 thousand.