Entertainment
Teddy Riley, Proud To Kids, Low-Key Affair; Meet His Gorgeous Family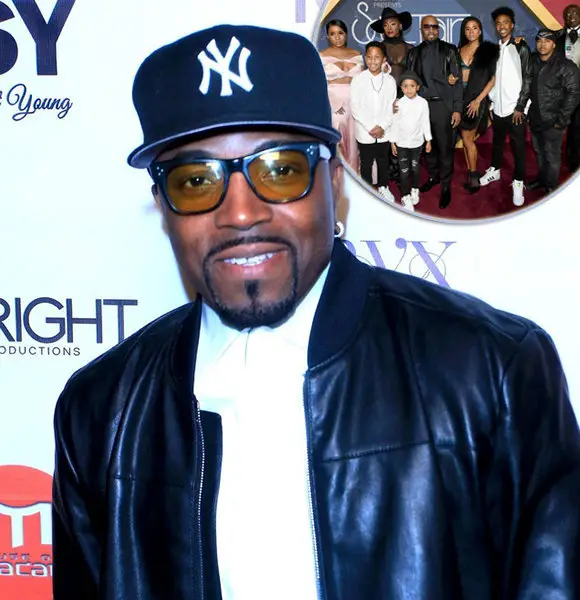 American singer-songwriter Teddy Riley, who is also the Grammy award-winning producer, has made a name for himself being acknowledged as King of New Jack Swing and is also credited for the creation of the genre New Jack Swing.
Despite his flaunting career, the multitalented artist seems to conceal his marital status; however, he is often spotted in several events with his children.
Crave to find out more about Teddy's wife and children? All you have to do is tag along!
Teddy Riley's Family At A Glance
Reddy is currently enjoying his married life with Donna Roberts. However, Teddy once had to encounter a marital relationship with Melinda Santiago in 2006. But their connection did not last long as he got divorced with her within a year of marriage.
Teddy, who is the father of 8 children, has provided least information regarding the exact mothers of his children. However, it has come to light that Donna is the biological mother of Dejanee Riley, Taja Riley, and Tiara Riley.
Moreover, they are parents to an adopted son Dante Horne. But there is not much information regarding their other children.
Despite having eight children, Teddy has always shared identical love towards his children as demonstrated by his Instagram. In August 2013, he posted a cheerful picture of his three sons.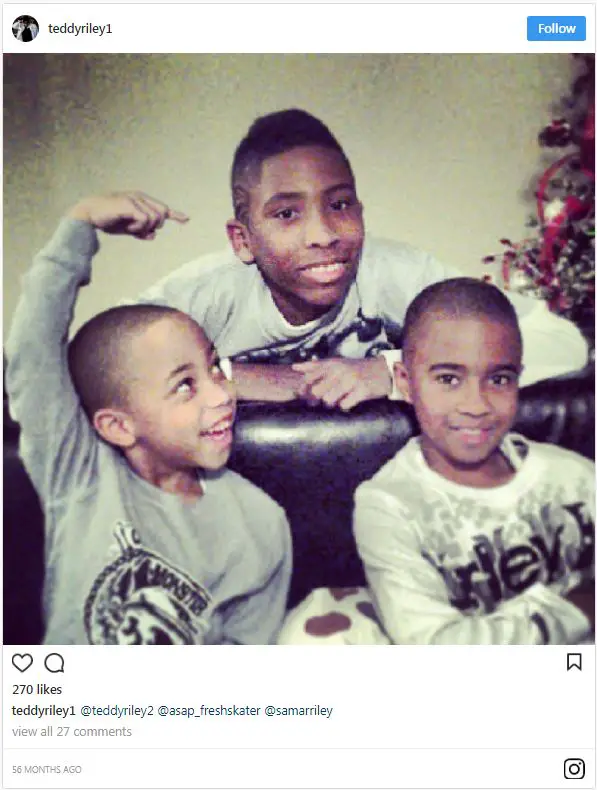 Teddy shares a photo of his three sons (Photo: Teddy Riley's Instagram)
Not just this, Teddy keeps flaunting his relationship with his children on social media. For instance, have a look at Teddy's 2016 post, where he shared a picture of his daughters conveying his heartful new year wishes to them on earlier January.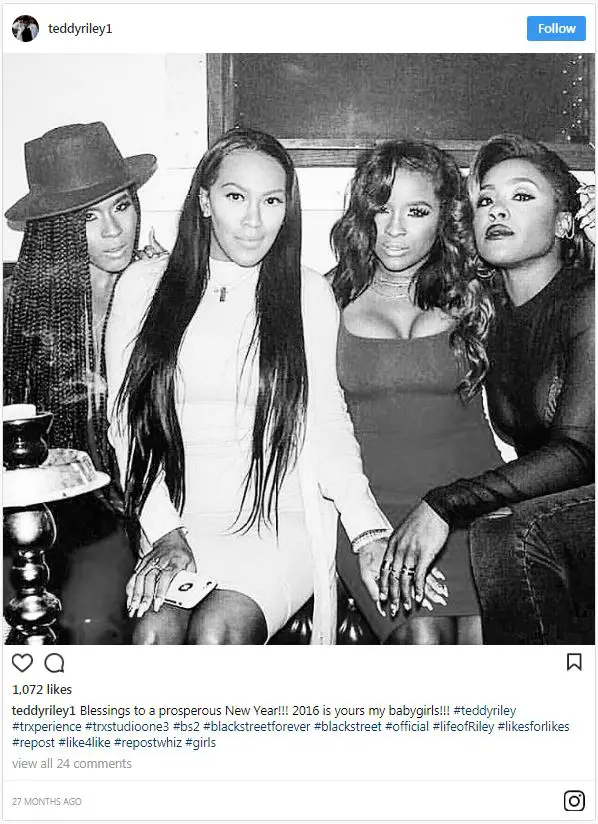 Teddy is a proud father of four daughters (Photo: Teddy Riley's Instagram)
Likewise, Teddy is a proud husband and demonstrates his love not just to his children, as he reflected his love and appreciation to Donna in an Instagram post that resembled his complete family.
Moreover, Teddy seems to love celebrating his success with his children, as he kept his children by his side when he received the Soul Train Legend Award in November 2016.
More About Teddy Riley
Teddy Riley was born on 8 October 1967 in New York City and began playing instruments in Church at the age of 5. When he was 17, he produced a song Go See the Doctor, which became a crossover hit in 1986.
Likewise, in 1987, Teddy formed the R&B group Guy along with Aaron Hall and Timmy Gatling and pioneered the New Jack Swing style of R&B. He then produced the Keith Sweat song I Want Her, which was considered as the most successful No.1 single of 1988. 
Similarly, Teddy produced the Dangerous live performance by Michael Jackson, which debuted at No.1 on Billboard 200. And in 1993, Teddy won a Grammy for Best Engineered Album Non-Classical. 
Riley is a prominent record-breaking producer producing various hits with several renown artists. And for that, he has received multiple awards throughout his astonishing music career.
Think we're missing something? Do let us know in the comment section below!