Tedy Bruschi - the legendary linebacker spent his 13-year career with the New England Patriots...has been with the Patriots to win 3 Super Bowl titles...selected to the 2004 Pro Bowl...Tedy joined ESPN as an analyst...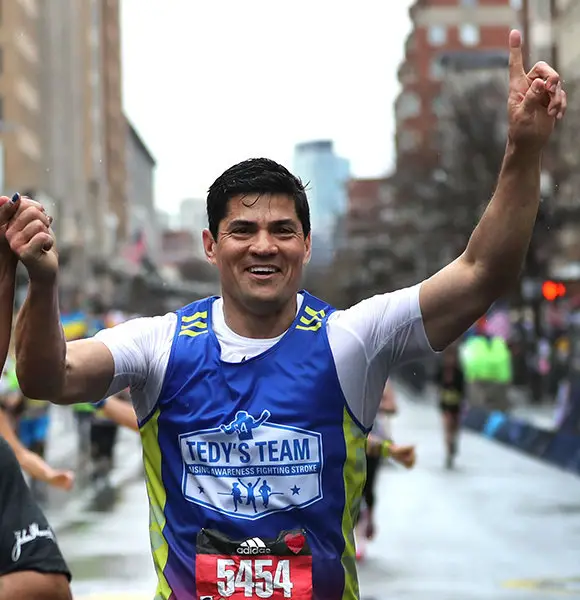 Tedy Bruschi, the legendary linebacker spent his 13-year career with The New England Patriots. With the Patriots, He won 3 Super Bowl titles and was also selected to the 2004 Pro Bowl.
Even after his retirement, he has kept his love for the sport alive. Tedy now works as an ESPN analyst.
Tedy Bruschi Biography
Tedy was born on 9 June 1973 in San Francisco, CA. His grandparents from his father's side, were from Italy while his mother is of Filipino ancestry.
For his measurements, Tedy is precisely what many would consider optimal for a linebacker. He is a tank of a man, standing tall with a height of 6 feet 1 inch (1.85) and a weight of 112 Kgs.
Tedy Bruschi Family: Wife & Son
Dating a football player is every girl's dream in college. Tedy made that dream come true for Heidi Bomberger. Tedy and Heidi met as athletes at the University of Arizona. However, their relationship was not just a fling like most in college are. 
Tedy took their relationship to the next level and married Heidi Bomberger in June of 1997. Together with his wife, he parents, three sons - Tedy Jr., Rex, and Dante.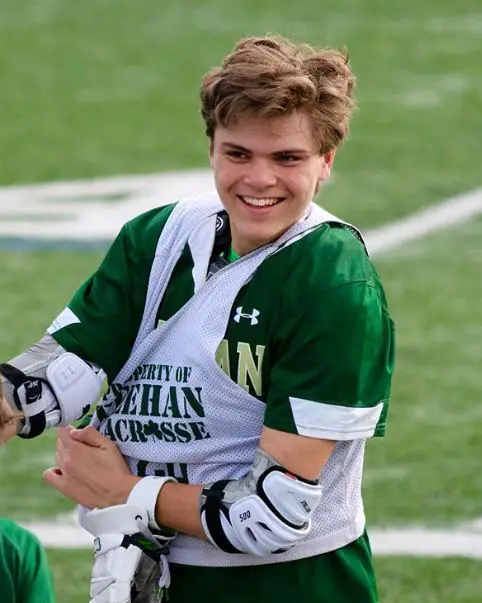 Tedy Bruschi's 17 years old son Rex on the football pitch in 2019 (Photo: Ted Bruschi's Instagram)
Rex has followed in his father's footsteps as he also plays football.
Tedy Bruschi's Football Career And Net Worth
Tedy was born with a love for sports in his blood.
From a young age, he was into various sports and was good at them too. While studying at Roseville High School in California, he was a standout basketball player and football player.
Tedy pursued his love for football above everything else. The Patriots drafted him in the 86th overall (third round) of the 1996 NFL Draft by The New England. He was with them for 13 years of his career.
However, despite his peak athlete physique, he missed half of the 2005 season due to a stroke he suffered in Feb of 2005. He had a congenital heart defect which meant he had a small hole in the wall between the left and right artery of his heart.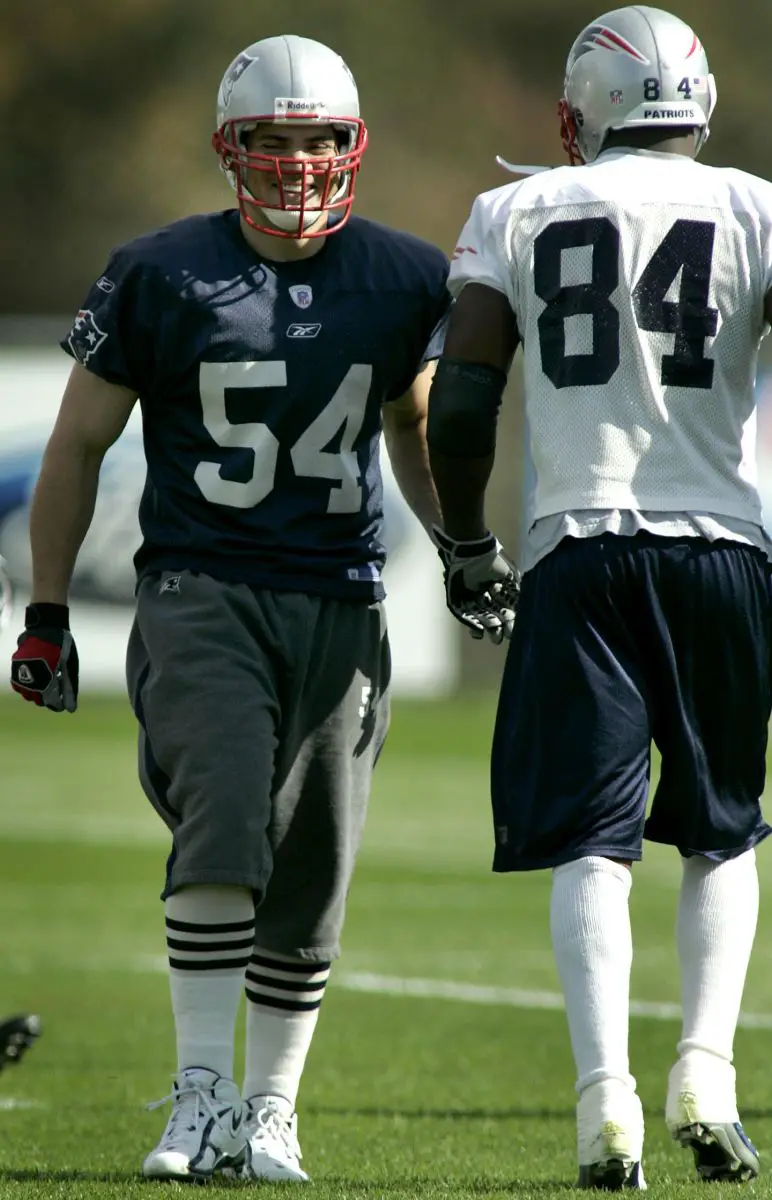 Tedy Bruschi (right) after he returned to practice in October 2009 (Photo: Bostonglobe.com)
Doctors could not offer Tedy any assurance about his health moving forward. But, he pushed through the hurdle like he would on the ground. In his own words, his recovery process was, 
"fortunate, very fortunate." 
Tedy played for three more years with The New England. He announced his retirement on 31 August 2009.
Following his retirement, Tedy joined ESPN as an analyst. He furthered his career in the media industry as he got promoted to host the Sunday NFL Countdown and replace Charles Woodson.
There is no doubt that his successful career as a linebacker and now a host of Sunday NFL Countdown on ESPN has brought Tedy all the fame he could have ever wanted. Alongside the recognition, his work has also held him accumulate an estimated net worth of $12 Million.