Entertainment
Television Personality Jo Frost Planning to Getting Married? Or Planning to Have Baby With Her Partner?
Have you seen the cute Super Nanny hovering before your television screen and being a godmother for every little angle and every working woman? Yes, we have come across the Super Nanny Jo Frost today and just for her little fans who is crazy about her powerful figure we are unlocking few secrets about her married life and her desire to enter into motherhood with her partner.
So, every mother praying the lady to be your children's nanny lets learn about her personal life, shall we?
Already Married? Or planning to Get Married?
Well, the great nanny has been dating Darrin Jackson, the TV location coordinator of the Super Nanny while working on the show in the year 2011. Even though the exact details of the dating event has not made official, the lady has confirmed about her relationship with the man.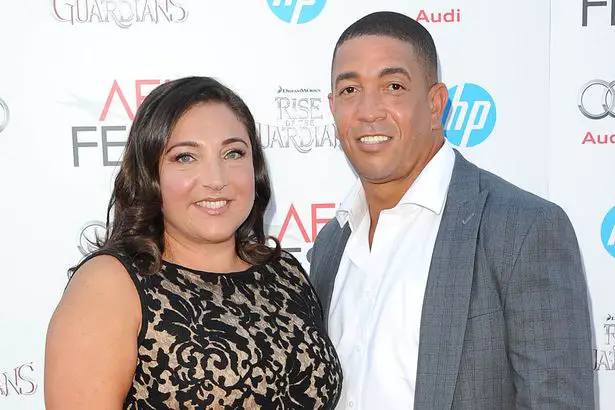 Caption: Jo Frost with Darrin Jackson at the screening of "Rise Of The Guardians" in 2012.
Source: photoshelter.com
As posted on Starcasm.net on 9th August 2013, she has revealed her happiness of dating a man whom she has known for an extended period. She said:
"I'm so happy with him, we've known each other for a long time and he's supportive and 'gets' the work I do. I love being with him and hanging out and doing things together. I'm just really enjoying it. When I'm rushing around here, there and everywhere, he's very much a strong support for me."
Similarly, the lady is also supposedly engaged with her man Darrin Jackson. Even though she has not flaunted any of her excitement in any of her social networking sites or any online portals, she has confirmed about her engagement with her man. As posted by Huffingpost on 20th May 2015, she finally confirmed about being engaged with her long time partner at the beginning of the year. She said:
"We got engaged at the beginning of this year. We're making plans but haven't set a date yet. We don't know whether to get married in the UK or the USA or somewhere else. I definitely don't want somewhe re cold, that's for sure!"
Well, she has not shared any pictures of her engagement ring neither has she shared any details about her engagement details with her man. But she is looking forward to marrying her man.
That makes the lady engaged, but yet she is unmarried to her man. So, the super cool nanny is about to start her family and we can't wait to see her in white veil carrying a lovely smile on her face with a beautiful bouquet of flowers in her hand.
Is she ready for her Baby with her Partner?
Having spent half of her life taking care of others baby as a nanny and having written plenty of books about children like Jo Frost's Toddler SOS(2013) she would be a great and loving mom for her baby. And yes! The lady is in full uproar in having a baby with her partner.
However, she has a keen desire of adopting a child rather than getting pregnant by herself. As posted by Daily Mail.Co.UK on 1st March 2013 she said:
'I work a lot with families who adopt children and I'm passionate about adoption. There are so many children out there who need loving homes. So I would absolutely consider adoption. I definitely don't feel that I have to give birth to a child in order to love them and be their mother"
 
Similarly, she also confronted about lots of attractive options of becoming a mother despite the fact that she has crossed the age of 40. She seems to have a positive vibe about having a kid with her partner, but she also wants in about having a child when they both feel okay with it. As posted by mirror.co.uk on 22nd April 2014, she said:
"There are lots of wonderful options out there,". "So whether we do it biologically or whether we don't is something we have spoken about but that's not going to happen right now."
She added:
"I guess when the time comes when we feel, 'OK, shall we then?' we'll proceed to do what we want to do."
Simultaneously, after series of discussing inside her mind she has given a green signal of willing to have a child. As posted by etonile.com on 7th December 2015 she said:
"I am ready to have children. This doesn't stop the work that I do, and I will be a working mother. So I'll let you know, I guess, when I'm pregnant."
The lady has a positive vibe for having a child, but maybe she is still waiting for some more comfortable time. The lady has already accumulated the net worth of $1.5 million, and I guess it is not that bad for Jo Frost to become a mother of a child.
As there won't be any financial issue for both the mother and her child nor for her partner who himself is a known producer of the television series"Super Nanny." She may also be waiting to have a child after getting a husband so that she can share a happy family life with her man and her children.
Well, lady, you are definitely on the go, and we are biting our nails, eagerly waiting for your wedding date hoping to soon see a little boy or a girl of your own in your arms.