Entertainment
Television Series Star Jeremy Wade: Why Hasn't He Been Married Yet? Also, Find Out His Views on Wife and Family
People have always been inclined towards adventure, some more than the others. To satisfy such interests you must have followed Animal planet to see some extreme adventures that you hope to someday experience for yourself. Then you may catch a glimpse of an appealing fish angler, Jeremy Wade.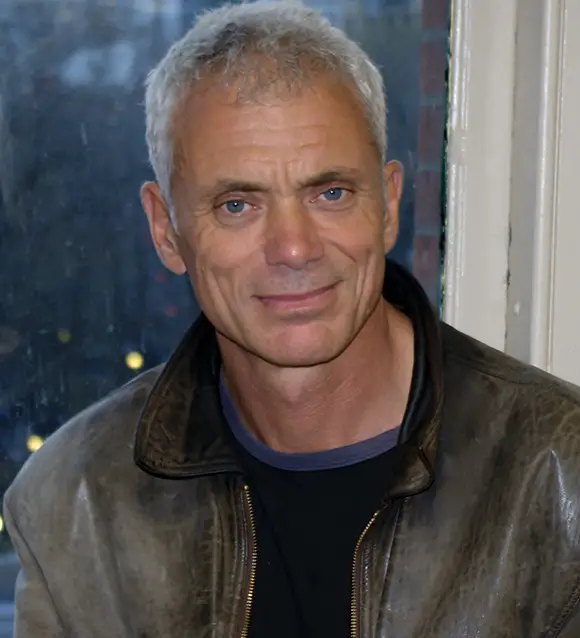 Quick Information
Date of Birth Mar 23, 1956
Nationality

British

Birth Place

Ipswich, United Kingdom

Profession

TV Presenter

Birth Name

Jeremy John Wade

Zodiac Sign

Aries

Ethnicity/Race

White

Brother/s

Martin Wade

Children/Kids

Not Yet

Relationship Status

Single

Gay

No

Hair Color

Salt And Pepper

Eye Color

Blue

Facebook

https://www.facebook.com/JeremyWadeOfficial/

Instagram

instagram.com/thisisjeremywade/
People have always been inclined towards adventure, some more than the others. To satisfy such interests, you must have followed Animal Planet to see some extreme adventures that you hope to someday experience for yourself. Then you may catch a glimpse of an appealing fish angler, Jeremy Wade.
Jeremy Wade is the host of the top-rating Animal Planet's program, 'River Monsters.' Through the program, Wade investigates some of the most mysterious, deadly and unsolved underwater attacks and catches the responsible finned culprit.
But what his fans especially the male fans don't know is that besides catching gigantic aquatic life, the English man captures the eyes of women around the world.But find out which woman has captured his heart?
Married Life and Wife? Or Girlfriend?
People often think that Wade's show is something viewed mostly by men when in reality 45% of the viewers are women. There must be something about the Blue Eyes, White hair and an English accent that intrigues the women.
Maybe it's the comforting personality of Wade that you see on the show. Whatever be the cause there are many reasons that have lead us to believe Wade is a sex-icon among women, the funniest one being the existence of Facebook pages like 'Jeremy Wade is Sexy' and 'Jeremy Wade Shirtless.
Despite all of this, Wade like his show is found single in most parts of his life with no accounts of him being married, having a girlfriend or being in a relationship. Wade's brother, Martin in a lengthy phone interview disclosed information to the media that made the situation clearer.
Why Still Single?
According to him, Wade may be great in many things, but the relationship isn't one of them. He already has a hard time balancing his existing relationship with his family that he will not risk making new ones.
You see since Wade was introduced to fishing as a child back home in the banks of Suffolk River. He had demonstrated great interest and talent in the field and after his first quest to India in 1982 started his unquenchable thirst for fishing.
Since then Wade has devoted 25 years of his life to catch monsters that roam just beneath the surface. So the topper most priority in Wade's life in Fishing whereas for others it's family. Marriage is the final thing in the mind of Wade.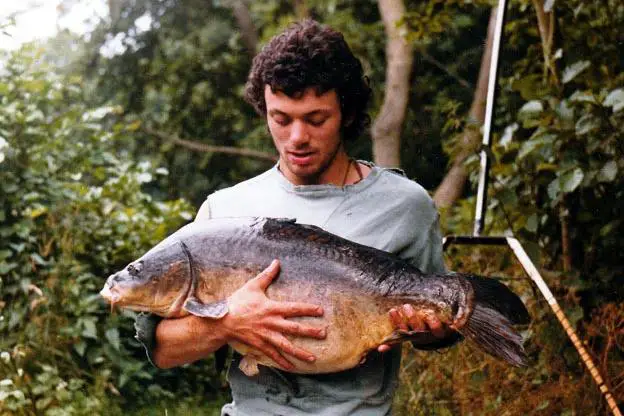 Caption: A young Jeremy Wade holding a fish of substantial size
Source: Youtube channel of Animal Planet
But this does not mean that Jeremy Wade is a bum. A determined, hardworking and a down-to-the-earth person like himself should be a perfect candidate for a life partner. However, he invests these qualities towards his adventures to the deepest and uncharted regions of the world in search for the most mysterious fishes.
Jeremy Wade is not at fault as in the past he had once tried to settle down, got a job only to quit it weeks later after the very girl he attempted it for broke his heart calling him a "Waster."
You can say that he is a hard fish to tie down. Jeremy lives a highly non-materialistic life as you might know seeing him in plain and sometimes torn clothes. He also believes that even if he finds someone willing to accept him for all he is then he could unknowingly ruin that person's life as his line of work puts him in life-death situations.
His Views:
"It's all about being accepted for who I am," he says. "That goes for anybody, doesn't it? To be accepted for who you are." He further adds, "I'd prefer to be in some remote part of the world with not much in my pockets and not know what I'm going to be doing the next day."
Caption: The life of Jeremy Wade 
Therefore, 'the star anchor of Animal Planet's number one show' maybe a lot of things but a husband and father is not one of them. He is not looking to get married and have wife or kids o r even thinking about a love relationship, and the possibility of him wanting to start a family isn't there for the near future as well. The evergreen Jeremy Wade is a fish who shall remain the one that got away for his female admirers.
Does He Eat Fish?
Many of the viewers must usually wonder about does he have something against eating fish as he admires them and usually lets them go. Well, he is open to eating all sorts of water creatures. He revealed to 'page six' on April 2016 that he gradually comes to eating fishes even on his trips.
Being an expert in fishing is sort of like a portable heating source for him, so he gradually fishes for his belly.As for something like piranhas, they don't particularly taste that good, but it's nice to sometimes exchange the roles, he thinks.
In his AMA (ask me anything) session on April 2016, he was asked if he ever ate the fishes he caught to which he answered,
I sometimes eat small fish that I catch if there's plenty of them in the river. I've eaten piranhna, but they're not very good. I do it more for the role reversal. My favorite is a tambaqui, a relative of the pacu. The tambaqui has teeth a bit like a horse's teeth used for crushing nuts. When the river floods, they hang out under trees that are dropping nuts, so they have a very rich, organic diet. Their meat is delicious.
Jeremy Wade and crew saves Stranded man:
It was reported on April 2016 that the crew of 'River Monsters' had rescued a stranded man on the Barranyi North Island of Australia while searching for the 'giant groper' fish. Apparently, the man had been lost while digging for oysters and was extremely dehydrated when Wade and his team found him. That's another life saved by the hardcore fisherman.
Jeremy Wade's Short-Bio:
Jeremy John Wade was born in Ipswich on March 23, 1956. He attended Dean Close School and graduated from Bristol University with a degree in Zoology. He has also received a postgraduate teaching certificate from the University of Kent in the field of biological sciences and previously worked as a secondary school biology teacher.
Wade started his journey of traveling around the world to find exotic fishes by going to India to catch the Himalayan Mahseer. This experience led him to find more places to visit and more fishes to hunt.
The concept of 'River Monsters' came to him when he visited the Himalayan Foothills where locals had been disappearing when they went to the River and the people believed the perpetrator to be a fish. The fish was revealed to be a 161-pound Goonch catfish. Taking this mysterious nature as the basis, Wade came up with the idea of 'River Monsters.' The pilot episode of 'River Monsters' aired on 5th May 2010.