Entertainment
Terry Serpico Bio: Everything There is To Know About His Possible Married Life, Wife, Family With Other Facts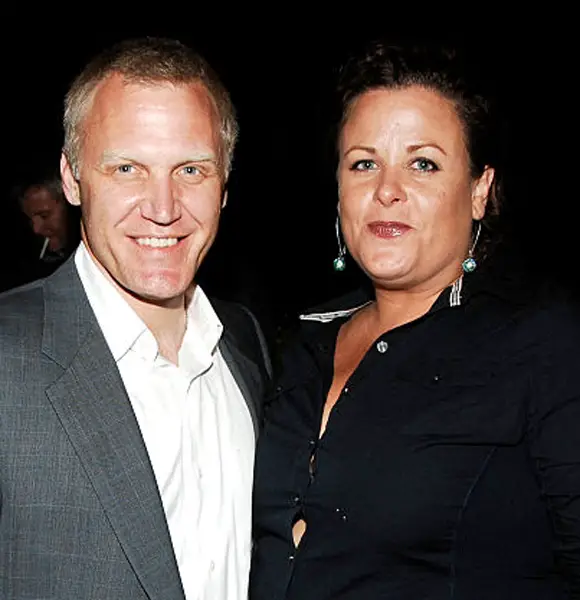 Remember Earl Danzinger, who led a paramilitary force in 2016's dystopian horror movie; The Purge: Election Year?
Yes, we are talking about the 53-years-old American actor, Terry Serpico and if you did love the Purge movies, you must have also enjoyed watching Terry in the sequel of The Purge: Anarchy (2014).
Well, it's not just The Purge; he has been involved in several big as well as small projects for more than two decades and thence has managed to establish himself as a well-known actor in the industry.
So, if you are interested in cognizing all the career details of this actor along with his family information, we are about to take you on a tour of this artist's life journey.
Terry Serpico's Bio: All The Facts That You Need To Know About The Actor:
Terry Serpico was born on June 27, 1964, in Fort Sill, Lawton, Oklahoma. He is a son of Frank Serpico and is the youngest amidst the three siblings of his family.
As an informative note, his father should not be confused with the man, who was the inspiration for the Al Pacino film, Serpico as they are the two different persons.
As a kid, Terry lived on five Army bases in the U.S. and Europe and developed interests in surfing and playing golf. He later moved to New York City after completing his high school studies.
Regarding the degree, Terry has earned BFA in Theatre from the State University of New York (SUNY), Purchase, New York in 1989. Furthermore, he also attended Boston University before graduating from the SUNY.
Talking about the relationship status, Terry is a single man, who suffered a failure with his married life. He was previously married to Erin Serpico and even shared two children with her: son, Calvin Serpico as their first child and a daughter, Stella Serpico.
While Terry doesn't like to unveil anything regarding the relationship with his ex-wife and the deplorable reason for the divorce; some sources claim that the former couple met at the Rodeo Bar in New York, where he worked as a bartender, and his ex-wife was the assistant manager of the bar.
As of career, Terry was on the acting track from the very early age when he was in high school. He portrayed Snoopy in You're a Good Man, Charlie Brown during his high school and later began appearing in small roles on a few soaps and performing stunts after moving to New York.
Starting a career as a stuntman, Terry got a big break in 1996 when he got signed as a cast member in the movie called Donnie Brasco.
Gradually, he began gaining more popularity by making his appearance in several films like Frequency, Hannibal, The Departed and TV series like 'Rescue Me' and 'Army Wives.'
Caption: Army Wives' stars: Terry and Brian singing a song in the ninth episode of the fourth season of the series (Published on Sep 15, 2011)
The other notable movies in the two decades long career of the actor are The Purge: Election Year (2016) and The Inspectors(2015).
Caption: Terry Serpico starred in The Purge: Election Year (Published on Feb 10, 2016).
This year, we will be seeing this actor in an American political drama television series, Designated Survivors in its second season, which will begin on September 27.
Stay with us for emerging updates on Terry Serpico!