Entertainment
The Newly Married Anna Kooiman Gushes About Her Boyfriend Turned Husband, Tim Stuckey!
Who wouldn't be excited to get married to the one they are in love with? Everyone would, right? 
Anna Kooiman got married to her boyfriend, Tim Stuckey, in the August of 2015 in the Central Park, and she is still excited - just as a new lady of the hour would be!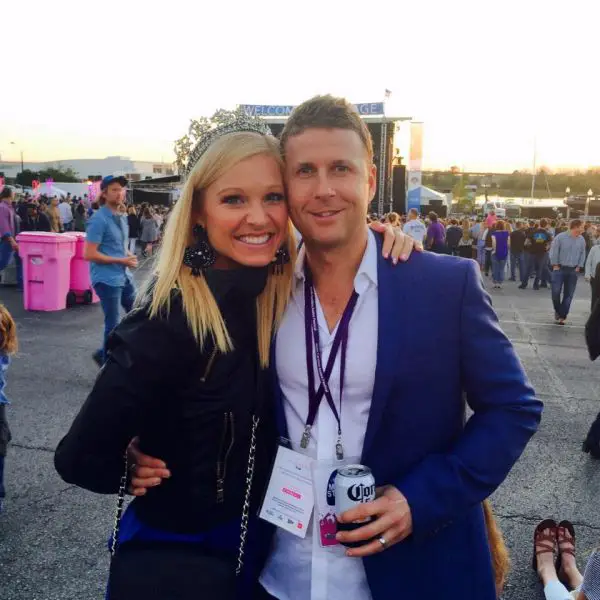 Caption: Anna and Tim makes an adorable couple together!!
Source: Facebook (timstuckey1)
How did Anna Meet Tim?
As per a Fox News insider, Anna and Tim met for the first time back in 2012 during Superstorm Sandy. Tim had come all the way from London to meet his friends in New York and that's when he met Anna. They later tied the knot in the wake of three prolonged years of dating.
Her Engagement, Wedding with the romantic Boyfriend:
Here, Anna shares the story of how Tim proposed her in Australia. She mentions how she laughed and cried simultaneously when it all happened! 
The way he proposed to Anna has made every one of us jealous. Wasn't it so romantic? 
Getting Married and Be Husband-Wife:
She is grateful to have loving friends and family. Plus, she is super-excited to have married her sweetheart.
Leaving Fox News!
Anna Kooiman's Short Bio:
Award-winning anchor Anna Kooiman was born on February 7, 1984, (age 32) in North Carolina. She graduated from the University of North Carolina at Wilmington in 2005. Before her graduation, in 2004, she was already a sideline reporter for Fox News. Later in 2007, she moved to Ohio and joined the NBC-affiliated WNWO and served as Anchor and reporter.
After about a year, she began to work as an Anchor/Reporter/Host for Fox News Rising. Currently, works for Fox News Channel. She serves as a general assignment news reporter and co-hosts "Fox & Friends Weekend".