Entertainment
Things You Should Know About Jackie Christie! Her Happy Married Life With Husband And Rocky Relationship With Daughter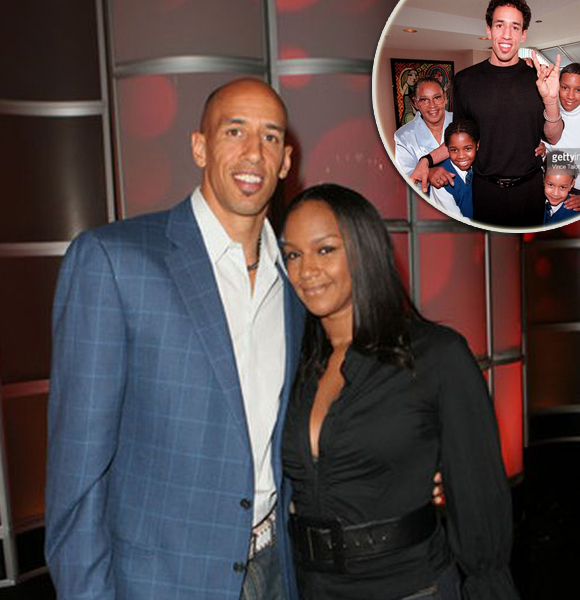 Every person in the showbiz dreams of a career with immense success and popularity, but not all of them get what they want. Unlike them, VH1 hit reality series Basketball Wives LA star Jackie Christie has made a name for herself.
She not only enjoys a successful career but enjoys a blissful married life as well. However, she has no sound relationship with her eldest daughter. Today, let's have a look at happy married life with her husband and her rocky relationship with her daughter.
Jackie Christie's Married life
After a failed relationship, Jackie Christie was married to retired NBA star, Doug Christie in the year 1996. For over two decades, the pair has been living blissfully, and the couple renews their wedding vows every year.
Recently, on the occasion of their 20th wedding anniversary, the couple took their respective Twitter accounts to share cute throwback pictures.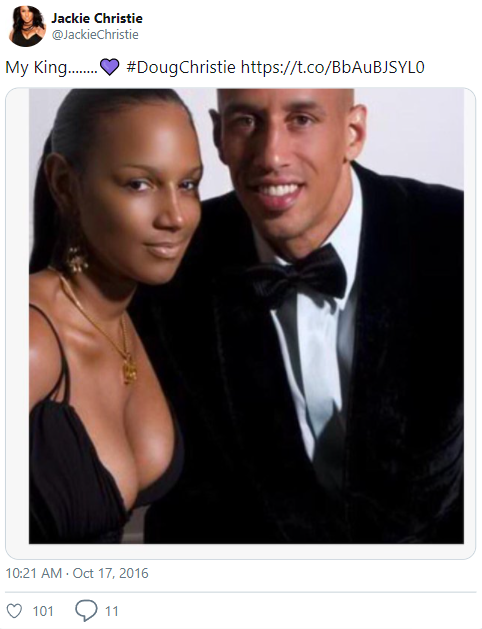 Jackie has a daughter named Chantel Christie, and a son named Douglas Christie Jr. with her husband, Doug Christie. She also has a daughter named Ta'kari Lee from her past relationship.
A Rocky Relationship with Daughter
Though Jackie enjoys a happy married life, she shares a rocky relationship with her kids, which have surfaced the internet as a controversy. Jackie, who is also known as a devoted philanthropist, has an unsound relationship with her eldest daughter.  
It has already been revealed that Jackie's relationship with her daughter Ta'kari was sour since Ta'kari was young. But their relationship came to limelight only after Ta'kari launched a "GoFundMe" campaign to pay the medical expenses for her son, who was burned at the day care.
She revealed that her mother refused to help, but Jackie says that she had no idea about the accident even after a month. Ta'Kari took Twitter to share her side of a story where she divulged,
When the clash was going on between the mother and daughter, Jackie went on national television "The Real," where she claimed that her daughter has mental health issues.
She affirmed that her daughter has been blasting her all over the social media's like Twitter and Instagram because she suffers from depression.
Besides Jackie's accusations, Evelyn Lozada has donated $3500 to the campaign.
Caption: Evelyn Lozada reveals why she donated money to Jackie Christie's grandson on The Real.
Though Jackie has claimed her daughter to be suffering from depression, because of which she has blasted her over the social media, Ta'kari alleges that her mother doesn't like her because she has darker skin than her sister Chantel.
More about Jackie Christie
The reality star Jackie Christie was born in the year 1969 and celebrates her birthday each year on July 7. Here is the picture of Jackie during her young days she shared on her Instagram.
Forty-seven years old Jackie is now popular as a contestant of VH1 hit reality series Basketball Wives LA. She is also known for her six books named: No Ordinary Love, Sexual Relations, Proud to be a Colored Girl, Woman, In The Land of Sex & Money and Luv-Pons.
Jackie is also a fashion designer and philanthropist, who has successfully accumulated a staggering net worth of $10 million.