Entertainment
Thomas Jones, Single & Seeking Relationship! Signs Of Getting Married?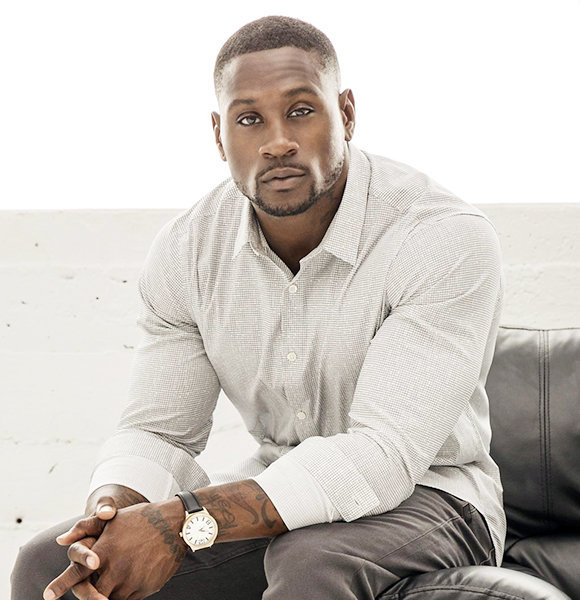 Thomas Jones, Single & Seeking Relationship! Signs Of Getting Married?
Entertainment
American actor Thomas Jones, who is known for his role in the 2015's biographical movie Straight Outta Compton, openly announces his single status and hints that he is ready to be in a relationship via his social media accounts.
Moreover, he also timely shares his affection towards his parents and siblings uploading their pictures in his Instagram.
Sneak Peek On Personal Life
Thomas Johnson, who also happens to be a former football running back player, is replenishing his singlehood and hints his single status on his social media accounts time and again. 
One of such instances was on 10 March 2015 when Thomas answered one of his fan who asked him if he was single. He wrote that he was single and ready to mingle in reply. 
Moreover, when a lady twitter fan asked Thomas if he is married or not, he replied in the comment saying "not married babe" on 10 November 2015.
Likewise, Thomas quoted himself single in 2017 as well. When Thomas promoted his shoe brand Q By Thomas Q. Jones Collection in his Twitter page on 25  April 2017, one of his followers asked his relationship status. Replying his fan, Thomas wrote that he is single and seeking a partner.

Thomas Jones tweets to reveal his relationship status (Photo: Thomas Jones's Twitter)
The Twitter posts indicate that Thomas is in search of a perfect match whom he can turn into his wife. But it seems like he has not found anyone to meet his criteria yet as his social media account lacks the presence of any girl that can be speculated to be his girlfriend. 
Instead, Thomas timely uploads his accounts with the glimpses of his family that includes his parents and siblings. He unhesitatingly shares his affection towards his family. 
Thomas uploaded a picture of his father on Instagram back on 20 September 2017, and his caption showed his gratitude towards his father for being his mentor and best friend. Thomas even revealed that his father worked as a miner in the coal mines of Virginia to provide him and his six siblings everything they need.
Similarly, Thomas shares pictures with this siblings time and again. He seems to be enjoying his life along with his family while being miles away from getting married. 
Nevertheless, it has come to the limelight that Thomas previously had a Valentine. 
Balance Relationship Didn't Work 
The handsome hunk Thomas dated the ravishing American actress Meagan Good back in 2007. The pair's relationship was taken quite seriously as the two hit the red carpet, and club events together time and again.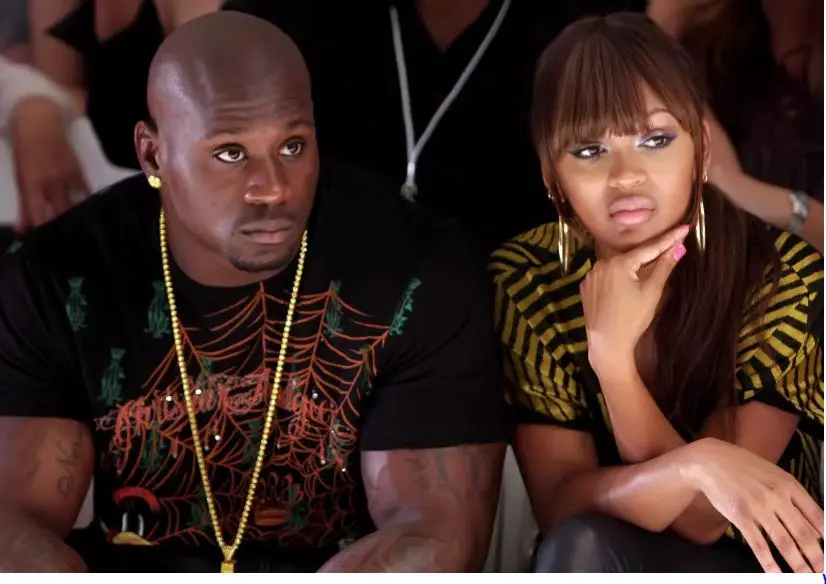 Thomas Jones attends a Mercedes-Benz Fashion Week event with Meagan Good in Miami in 2008 (Photo: nypost.com)
Interestingly, Thomas even talked about his relationship with Meagan during an interview with the ESSENCE back on 28 October 2009. When the interviewer asked how he balanced his relationship with girlfriend amid the busy schedule, Thomas replied that he didn't take his affair as a job. 
He revealed that he worked in New York while Meagan worked in Los Angeles at the time, but they managed their time to see each other. He worked five months a year in New York and spent the rest of the months wherever Meagan worked to balance their affair.
But the balancing didn't work as the two later split and moved in separate ways without publicizing their split reasons and the exact separation date.