Entertainment
Thomas Keller Calls Fiancé Life Partner! Long-time Relationship – Going Strong!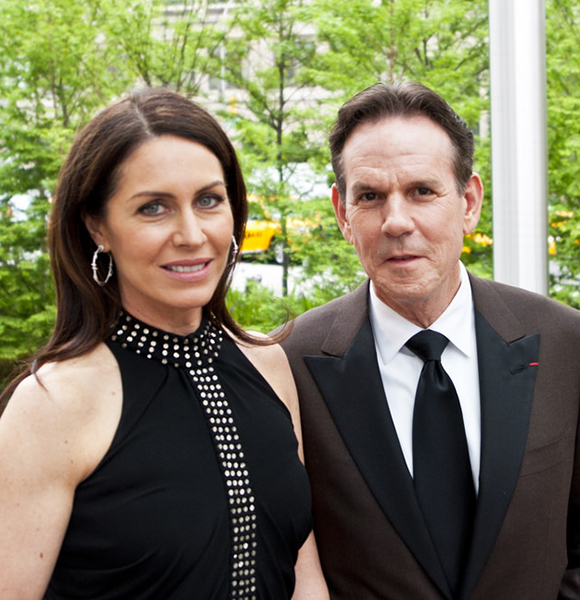 If you are in for delectable cuisines, then you must be familiar with The French Laundry in Yountville, California, one of the most admired organizations in the world of food and its head chef Thomas Keller.
Thomas Keller, who made a name for himself in the world of food with his love for recipes has not only a lucrative career but also a happy romantic life. Interested in knowing more about him? Keep reading.
Thomas Keller's Blissful Love Life
Thomas Keller, who was named the best chef of California in 1996, is all prosperous in his career while living a blissful love life simultaneously. Thomas indeed knows the recipe for a healthy relationship as he shares 23 years of companionship with the love of his life, Laura Cunningham.
Thomas got engaged to Laura whom he calls his life partner back in 2008 and were even rumored to get married, start a family in around 2009. However, the couple did not fix the date back then, neither have they further talked about tying the knots ever since. 
But having said that, their stands a chance that Thomas might have made Laura his wife in a secret wedding!
Meanwhile, even when their marital status is a mystery, the couple has made it through all thick and thins together till date. The duo met when Thomas was planning to start his business in food opening restaurants and had recently purchased "The French Laundry."
Despite Thomas already had his team and was not hiring any new employee, Laura went up to his door with her printed resume. At the moment Thomas sent her off from the door itself but later called her after three weeks.
Moreover, Thomas, impressed with Laura's diligence soon hired her as an assistant manager. During the opening days, The French Laundry was not how it is today. While talking with Yahoo regarding the first night at The French Laundry, which was no sign of greatness, Laura divulged,
"We only had 45 guests and it took seven hours to serve them. It was really frightening. I thought, 'This is never going to work.' But slowly and surely it did." 
Moreover, she credited Thomas's ability to reinvent quickly. She added,
"He's all about if it's not working, let's fix it."
Perhaps they both were able to make through it all because of their partnership in fixing things and making it better. 
Talking about the spark at the beginning of their relationship, they both started dating during the early French Laundry days. This low-key yet power couple are not off flaunting their relationship often, but when they show up together, they bring a spark of glamour to industry confined within the food.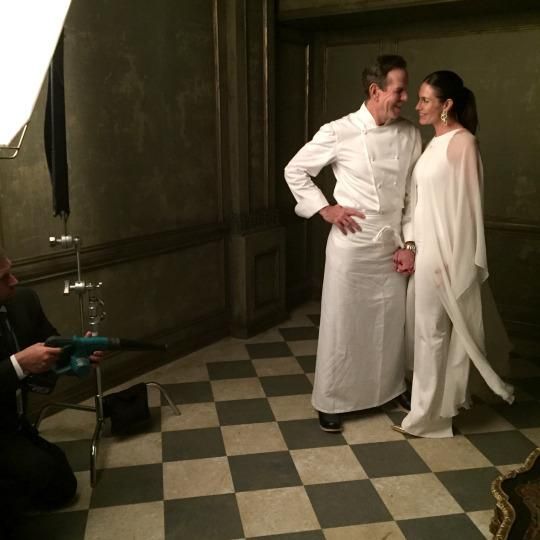 ​​
Thomas Keller, Laura Cunningham pose for Mark Seliger's Instagram portrait at Vanity Fair's 2015 Oscar Party (Photo: yahoo.com)
With their shared commitment and keen understanding, the duo was able to raise an empire for themselves in the food world, and currently enjoys Thomas' net worth of $30 million