Entertainment
Tim Hasselbeck Has A Wife Who Controls His Diet; Any Fear Of Divorce For This Blessed Married Couple?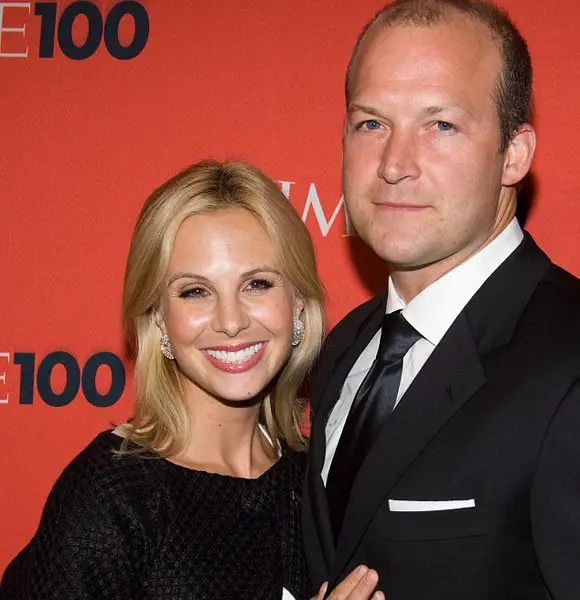 Retired American football quarterback and ESPN analyst Tim Hasselbeck is a well-known person in the NFL circuit. But do you know, he is also quite a lucky man on the personal aspect of his life as well!
Tim is blessed with a graceful wife and adorable kids. A woman is someone who looks after her husband's well being be it physical or mental, and today we discuss how Tim's wife has been taking care of him for all these years and how blessed they are to have one another in their lives.
The Blissful Married Life of Tim Hasselbeck:
Tim has been married to his wife Elisabeth Hasselbeck, the ex-host of "The Fox and Friends Show," for 15 years. The couple exchanged their vows in Rhode Island St. Mary's church. 
They initially planned the wedding for May 2002 but Tim was expecting an offer from NFL team. After getting an unexpected offer from Philadelphia Eagles the couple decided to postpone their wedding with his fiance's permission.
"Elizabeth was cool with that. She didn't have too much of a fuss. You don't want to regret this 10 years from now so go for it now."
Previously, the Boston College quarterback was cut off from Buffalo Bills and Baltimore Ravens and that summer Elisabeth Filarski, who was not married to Tim back then found him and his game irresistible. He had never played for NFL nor was in the spotlight. But after meeting Elisabeth, she encouraged and pushed him to his best and for the first time in his career, he played for NFL after postponing the wedding.
"I've been to the point where I thought maybe I'm not going to ever play in the NFL.There have been some bad times. As crazy as it sounds, it feels good just getting hit a little bit. That's exciting."
The Hasselbeck couple has been leading a successful marital life together, and an example of that is seen by the fact that Elizabeth takes good care of her husband's nutrition and diets. 
Although she does not think that Tim is overweight, she still is very conscious about her husband's physical well-being. Here is a video that shows her consciousness about her husband's diets.
Elizabeth dragged Tim to taste the healthy substitute foods (Published: Jun 15, 2011)
Well, Tim is an accomplished person when it comes to his career as an NFL player, and fitness was the key element that helped him acquire most of those successes. Now, it seems Elizabeth is still looking to keep her husband in shape and healthy, and it shows how much she loves her husband and how much mutual love is there between them.
Tim and Elizabeth on their relationship (Published on Jul 2, 2015)
The two tied the knot back in 6th Jul 2002 and are happily married ever since.According to the sources, Elisabeth designed her own wedding gown and looked every bit breathtaking.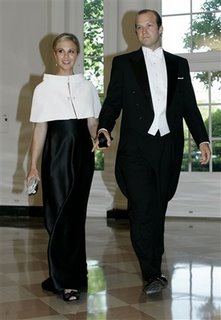 Tim and Elisabeth on their wedding day (Photo: The Wedding Specialists)
The wedding was accompanied by 200 guests and reception was held in the Federal Reserve restaurant after that the pair went on to an unknown destination for their honeymoon.
The former American quarterback Tim and Elisabeth share three adorable children named Taylor, Grace, and Isaiah and the presence of their children in their life have made their bond even better and stronger. They are all set to move to Nashville from Greenwich. The couple recently purchased a  brick house in the suburb for a whopping sum of $2 million after selling their house in Greenwich for $4.56 million.
Surely with the flow of their relationship going so smooth, there is no hint of them getting divorced, and it looks like the two are spending the rest of their lives with one another.
Tim's Career Stats and His Net Worth:
The former quarterback Tim is also a successful name in the NFL circuit and having played for teams like Philadelphia Eagles,  New York Giants, Washington Redskins and Buffalo Bills; he has an impressive stats to boast.

Tim Hasselbeck's career stats (Photo: pro-football-reference.com)
Not only is he a successful quarterback, but he also is a successful analyst and made his TV debut back on September 23, 2007. He started his career as an analyst by announcing the game between Arizona Cardinals and Baltimore Ravens for NFL on Fox. That enabled him to earn more name for him in his professional life, and he currently is a successful analyst for ESPN.
The ESPN analyst is very passionate when it comes to his work. Recently, he made it clear that ESPN is not anti-Patriotic bias and further added that he along with other football analysts are excited to see Patriotic play in the Superbowl. In 2017, Tim had confessed that he has not faced or dealt with any political restrictions or guidelines. 
Having had a successful career as an NFL quarterback and a thriving analyst, he has earned a good sum of money, and as a result, he boasts a net worth of $12 million.
Stay with us for more news on Tim Hasselback!