Entertainment
Game of Thrones Actor Tim McInnerny Is Living With His Partner! Has No Rush To Get Married?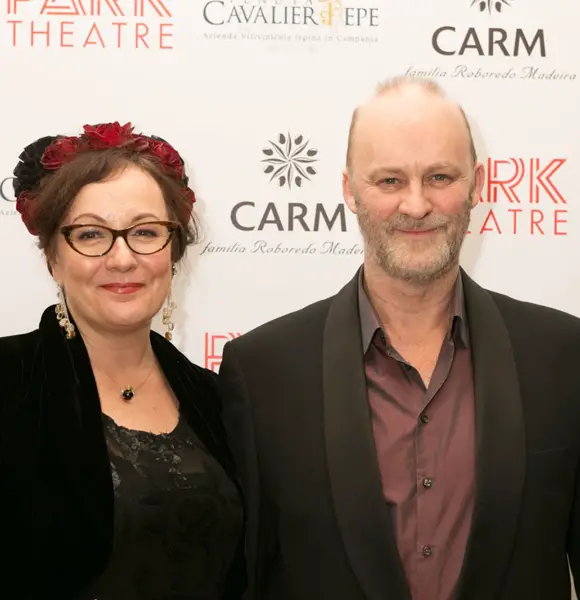 Being with your significant other but at the end of the day, heading towards your respective homes is one thing, but having a partner and living together such that no separation comes as the day ends is another.
"Game of Thrones" and "Blackadder" actor, Tim McInnerny is someone who has been enjoying the latter of the two things we have mentioned above, as he is living a happy life with his long term partner. But do they have any plans to tie the knot and get married, or are they just happy living with one another?
Let us find out!
Living Together But Are They Going To Get Married? 
Timothy L. McInnerny is in a long standing relationship with an art designer Annie Gosney, and they are totally happy with one another. They have been less vocal about their love relationship, and that is why they have not revealed much about the tenure or the exact date as to when they began dating.
But one thing they have not backed off from telling to the world is that; they are in a live-in relationship.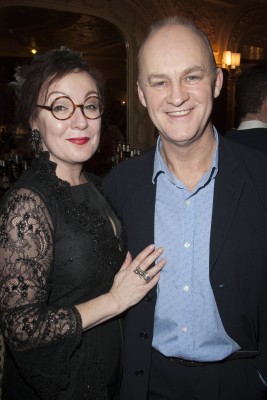 Caption: Tim McInnerny and Annie Gosney at the 2013 whatsonstage.com awards concert, London, 17th February.
Photo Credit: wooller.com
The two live in London, UK, but are yet to speak up on any plans regarding their marriage. Are they not in a rush to call each other husband and wife, or are they already married and have kept it a secret?
Well, the answer to that lies with the couple itself. Let us hope either of them comes forth and reveals any exciting details in the next step of their relationship.
However, one thing that his love relationship with Annie does is that; it eliminates all the gay rumors that often surround him. 
Tim McInnerny In Game of Thrones:
Tim McInnerny plays Lord Robett Glover in the HBO epic "Game of Thrones," who is the Lord of Deepwood Motte and also the head of House Glover. His character first appeared in "The Broken Man." 
Robett is the brother of Galbart Glover, who is the Lord of Deepwood Motte. Robett succeeded Galbart after his death in the "War of the Five Kings."
In the current 7th season, along with the rest of the Lords of the Riverlands and the North, Glover met the King in the North to plan for the forthcoming and intense war against the White Walkers.
When Jon Snow stated that all Northerners will be conscripted, Glover, in the beginning, objected to the idea of women being trained for warfare. However, he comes around to the intention of Snow, after Lyanna Mormont explains her support.
It is getting intense as it can get, folks!
Stay with us for the emerging updates on Tim Mclnnerny and Game of Thrones!