Entertainment
Is Tina Daheley Dating Her TV Presenter Boyfriend? We Think So!
Love makes a way into your life in the most unexpected way. Sometimes we don't even realize that what we have been looking for, was with us all along!
BBC news presenter Tina Daheley might just be related to the statement, as she seems to be romantically involved with her colleague, but how true is that?
Let's take a stroll into the personal front of Tina for the answer!
Is Tina Daheley Dating Nick Grimshaw?
Tina presents news, weather, and sports on the Radio 1 Breakfast Show with Nick Grimshaw, and they are great hosts together!
But besides work, they seem to have a bond that speaks more than just colleagues or friendship. They are spotted together almost everywhere, and on top of everything, they just don't seem to be away from each other.
Back in December 2013, they arrived at the Radio 1 Christmas party together, walking arm-to-arm and smitten to one another.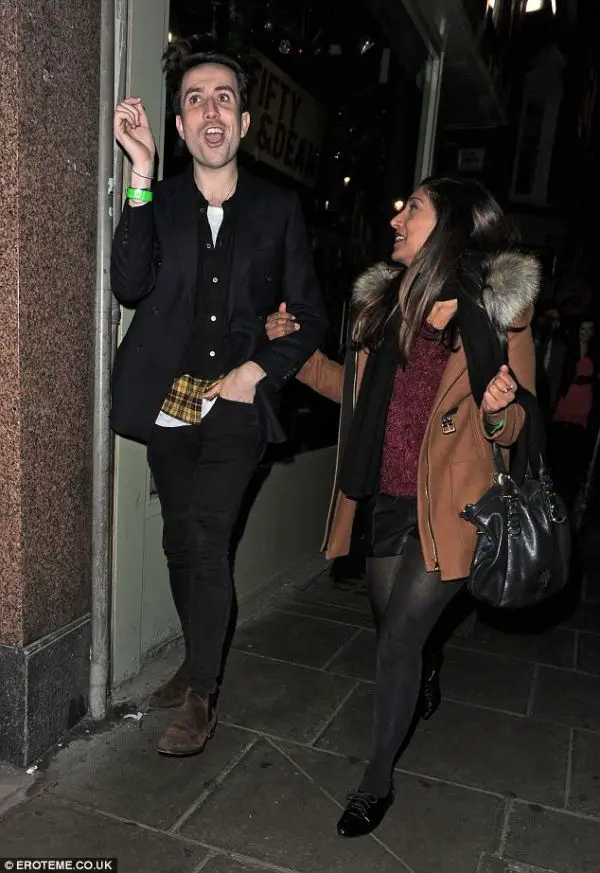 Caption: Tina Daheley and Nick Grimshaw arriving the Radio 1 Breakfast Show Christmas party.
Photo Credit: Daily Mail
Recently, on March 9, 2017, they attended another event, Oculus Game Days in London, depicting closeness as they walked down the red carpet together.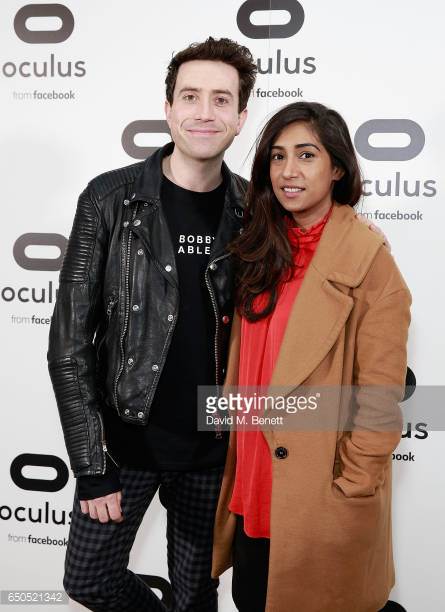 Caption: Tina Daheley and Nick Grimshaw attending the Oculus Game Days VIP Opening night in London on March 9, 2017.
Photo Source: Getty Images
ALthough those actions raised a lot of suspicions about Tina and Nick dating one another, they have neither accepted nor denied the rumors.
Moreover, back in April 2016, a boy band 5SOS made a guest appearance during the live on-air interview on Radio 1 Breakfast Show with Nick and Tina. It was a smooth interview until Ashton Irwin from the band asked Tina out, and she publicly rejected him.
During the news bulletin, the band complimented Tina on how 'great she reads the news' and host Nick asked them if they wanted Tina to read out something for them. Replying to which Ashton said,
'I was going to say does she want to come to our show but…'
There was laughter in the studio for a moment, and Tina was thankful for them and answered as,
" maybe"
The rejection raised many eyebrows and even referred to the suspicion if Tina already had a boyfriend!
Later on August 28, 2016, Nick Grimshaw shared a tweet, which gave fans one more reasonable clue regarding the dating affair of Tina and Nick.
Lately, on August 14, 2017, Tina posted a picture hugging her possible boyfriend Nick and wishing him Happy Birthday with a caption " love Ya " along with a heart emoji.
But, Tina hasn't confirmed her affair, so she is still single in the public eyes. She also hasn't got married yet, so her fans hope that she will probably share it when she finds a partner ideal enough to be her husband.
More About Tina Daheley:
Tina Daheley was born on April 16, 1979, and raised in Perivale in West London. She hails from a Sikh family. Tina is known as a journalist and a broadcaster for BBC Radio One and Crimewatch.
She presents news, sports and weather bulletins from 6:30 am to 9:30 am on the Radio 1 Breakfast Show with Nick Grimshaw. She is moreover a regular newsreader for BBC news at 8 pm.
Tina grabbed opportunities that came her way and took other jobs before she launched her career in Journalism. Acquaintances of Tina thought that she would be a lawyer, but she had already known she wanted to be a reporter.
At first, she got enrolled as a Law student, but she began to hate it. So, she got transferred and studied computer science at Brunel University. Eventually, she realized she wanted her real passion and studied Masters in Journalism at Leeds.
In an interview on October 2011, Tina stated that going to New York to pursue Journalism leaving her well-paid job, was the toughest moment in her career.
"I was working as an AP, having a great time and I got offered another contract to work on some short films to do with Madonna. And I remember thinking, if I carry on down this way, the next step is a producer, then director. But I set out to do journalism. So I quit and moved back to London and started from scratch. I got all my contacts, and contacted them one by one and eventually broke into the BBC. I got freelance work, then a contract, and worked my way up to where I am now."
Today, Tina Daheley has earned an impressive mark in her career as a reporter. Recently, on August 14, for BBC Panorama, she investigated a problem of increasing number of British passengers flying drunk on the airplane, and the new data show the rise of drinking-related incidents followed by arrests too.
Caption: BBC Panorama investigation of increasing number of British passengers flying drunk which was reported by Tina Daheley.
(Published on Aug 14, 2017)
With all the success in her career till this date, she has accumulated a hefty sum in her bank. However, her net worth remains confined, just like the nature of her connection with Nick.
Stay with us for the budding updates on Tina Daheley!