Entertainment
Todd Hoffman Keeps His wife Off Of Limelight While Worrying Over Children
The gold mining man Todd Hoffman, through his series " Gold Rush: Alaska" has overwhelmed his viewers through his gold digging skills. Despite making his children a part of the show, the father is worried as well and likewise has kept his wife away from the limelight.
Is the primary reason for showing concern and keeping his wife far from sharing the screen due to the existence of love or due to the presence of competitive nature?
Married: Never spotted with wife, why?
Though Todd has revealed about being married, he has never once presented his wife before the media nor has disclosed any details about his married events. But while expressing his concept of the famous series Todd revealed his married life to be a difficult one despite its existence. He said:
"I've had a hard marriage, we're still together but wasn't easy, so when you realize when I get those letters, shame on me for wanting not to do it anymore."
Similarly, in an interview with Fox News on 16th October 2015, Todd spoke about being married for around 20 years where he said;
" I mean my wife is over here. We've been married for what twenty-something years. Honey, 20 years, Twenty years she says." 
Though Todd had closed the existence of difficulties in his married life, he is still married and has recently posted the picture of his wife on his Facebook on 27th November 2016.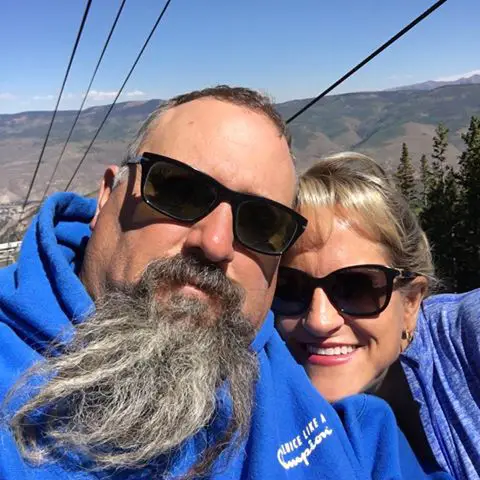 Caption: Todd with his wife from the 20 years of marriage.(2016)
Photo Credit: facebook.com
Todd has a daughter Hudson and a son Hunter, whose birth details never got disclosed. While his son Hunter is a part of mining crew, his daughter's whereabouts has been well tucked in.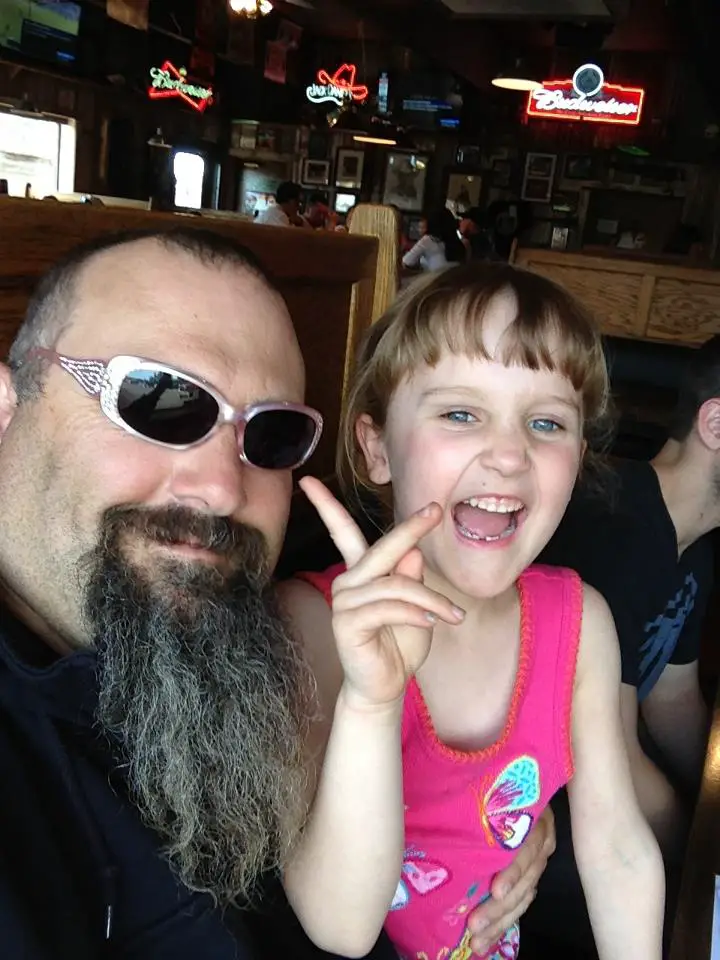 Caption: Todd Hoffman with his daughter Hudson.
Photo Credit: networth2013.com
Hence, Todd is a happily married man with his two children. Though he has not brought his wife in media approach but he is seen posting couple pictures in his social media.
 A Concerned and worried father, why so?
With the ongoing financial crisis in the family, Todd is concerned about his family especially about his son Hunter. He fears of losing the grip and faith towards his children in the process of getting back to the season. 
In the sixth season of " Gold Rush," Todd speaks about his financial crisis and keeps his son from turning into another Miley Cyrus while Todd also undertakes the responsibility of making Hunter understand the family values, the existence of God and working hard to achieve gold every year. On an interview, he spoke about to the audience regarding his concern towards his son.
Discovery Channel snapped father- son bonding on the road of El Dorado in the show of Gold Rush:
On an interview, when asked about his son's presence in the show, Todd expressed his baffled situation and confronted about the ongoing situation of teenage children. He said:
One word Cyrus. Look at that whole situation. I mean when you put kids on TV they're going to get noticed and fame, and so I, I had a talk with him. I said, Here's the deal. I said, People are going to look at you. They're going to see you; they're going to recognize you. Listen, it's all BS. This isn't real. What's real is your freaking family. What's real is your faith in God. These are real, ok? We really dig gold out of the ground, yeah.  ou're really going to work your ass off, ok? These are real things, ok?  he TV and you getting recognized and being a star, or whatever, that's not real. And so when you start thinking that that's real, you got a problem and that's not what's gonna happen so you can be on TV but I'm not pushing you to be on TV."
Besides, being a great Mine Digger, Todd also proved to be a great father for his son, who has taken full responsibility in teaching his son about the practical life and restore his faith towards the ideology of family.
Todd Hoffman's Short Bio:
According to Todd Hoffman Wiki, he was born on 12th April 1969, Germany to a gold miner father, Jack Hoffman. Before getting into the gold mining business,  Todd got engrossed in the aviation business in Oregon. 
After the market had crashed in the year 2008, Todd invented the idea of getting involved in his father business. After getting the financial investment of $1 million for purchasing the equipment for mining activities, Todd gathered the few friends to execute the plan.
The activities got aired on the Discovery channel " Gold Rush, " and since then the show has flourished to the seventh season. At the age of 47, Todd has the total net worth of $400 thousand. He accumulated the net worth from starring in the season of "Gold Rush" and will accumulate more as his series is still gaining popularity.