Entertainment
Tony Dungy Finally Revealed The Secret To Content Married Life With Wife; Lost One Of His Kids Once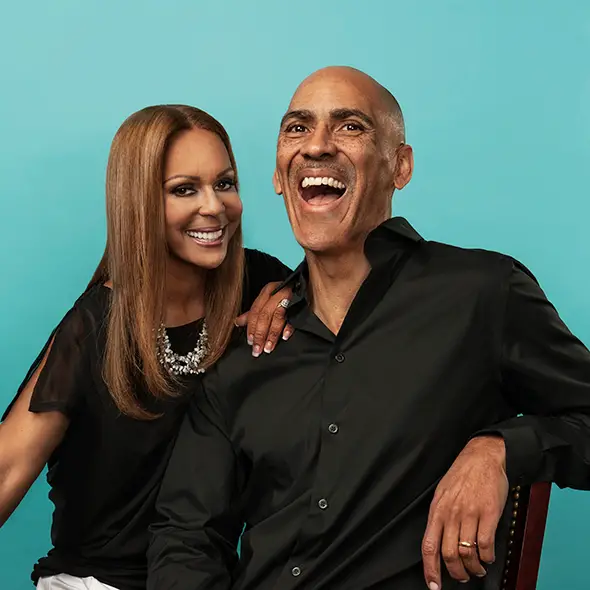 Facing ups and downs in any relation is okay, and when it comes to marriage, we have many stories of split up between couples. Tackling all the problems, when they go with the flow then they can make a healthy marriage life. Disclosing all the secrets which can make a stable relationship, Tony Dungy has come up revealing the mantras of the wedding. Let's find out more in our story today.
'Uncommon Marriage'; A walk down to a memory lane:
"Learning about lasting love and overcoming life's obstacles together based on those two things the bestselling author Tony Dungy and his wife Lauren Dungy came out with a book "Uncommon Marriage" in 2014. And on that book, the two has disclosed how a marriage can be successful.
"We've learned there's no secret formula to a happy marriage, We've walked together hand-in-hand to meet life's challenges head-on."
That was the foremost catchphrase which was emphasized by Mr. Dungy in the book preview video. As experience is the mother of wisdom, the couple shared their experience agreeing that they had disagreements followed by the clash of thoughts in their decades-long marriage.
Caption: Preview video of 'Uncommon Marriage' by Tony Dungy and Lauren Dungy (published on February 3, 2014). 
Mrs. Dungy further added marking her husband's word,
"We don't feel like experts, but we do have a story to share and principles we've learned that we hope can connect with issues you're experiencing in your marriage,"
Telling the book writing experience a walk down memory lane, the couple gave some of the advice to all the couples out there how we can move on to get into a content marriage life. Mrs. Dungy further added,
"It has given Tony and me the chance to reflect on the many experiences we've shared, and to be reminded of what a gracious and loving God we have who has walked beside us each step of our life journey together."
A practical marriage advice that is uncommon or we can say a buzzword for lasting love in marriage is followed by 'Uncommon Marriage.'
Sharing the experience of 30+ years of marriage, the pair has shared their lifestyle which in one way or another will be helpful to every couple.
Huge Family Of Tony Dungy:
Tony got to meet Lauren in Pennsylvania native in the 80s while Tony was an assistant coach of the NFL Pittsburgh Steelers. Tony Dungy was married to Lauren Harris on 19th June 1982 a year later their first meeting.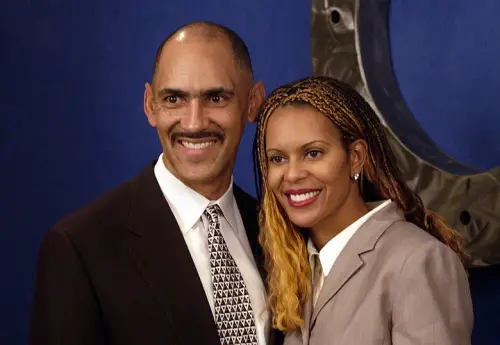 Caption: Tony and Dungy were promoting their book 'You can be a friend.' (2011). 
Photo Credit: ballerwives.com
The pair has six kids. Two daughters, Tiara and Jade and four sons, Jamie, Eric, Jordan and Justin. His first adoptive son Jordan was born with an illness said to be a Congenital disease. 
Talking about illness, Tony also suffered from the disease in the late 70s which suspected the probability of cancer. But that was cured, and he is still with us with his bestselling articles.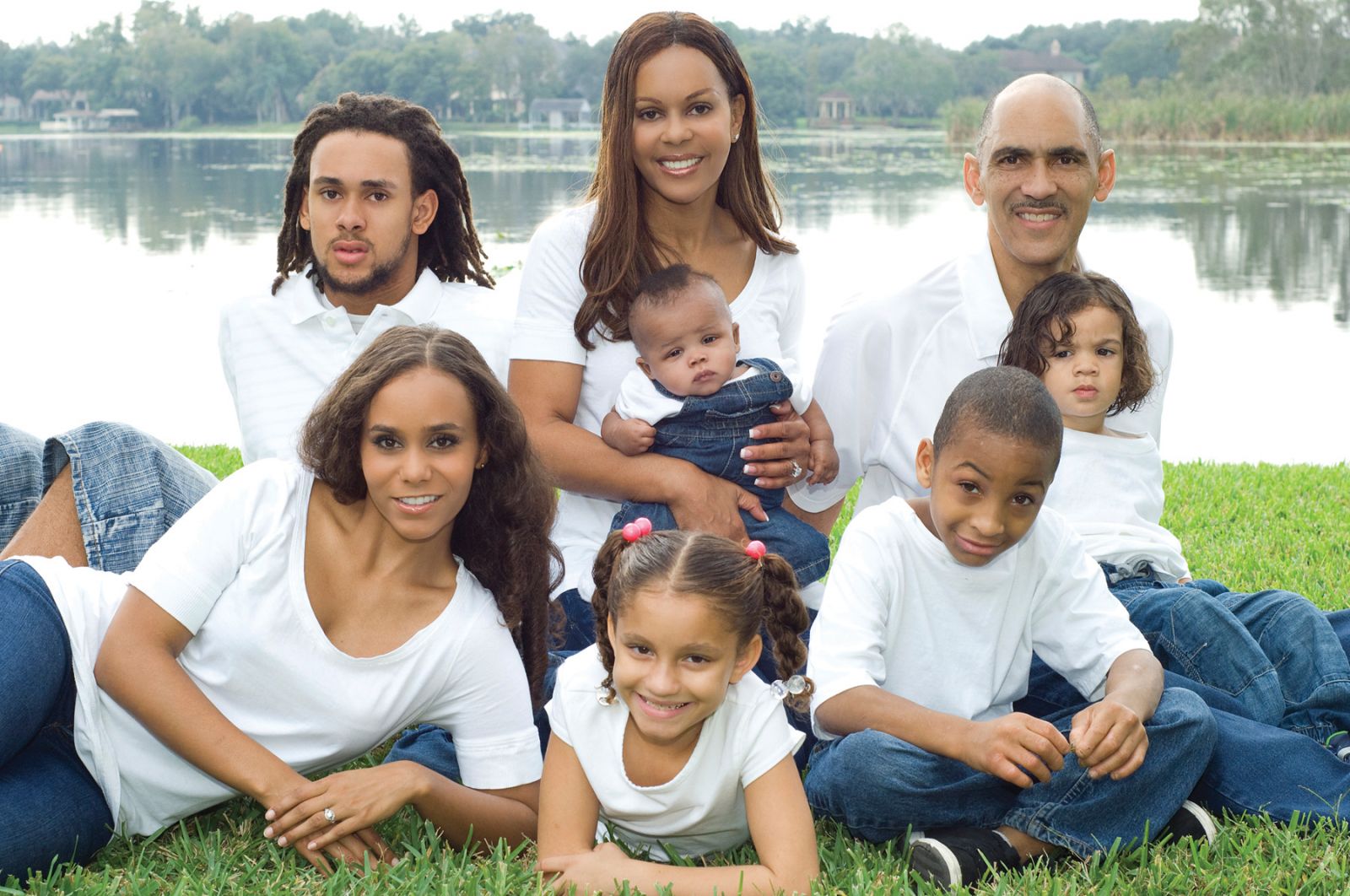 Caption: Family picture of Tony Dungy, back row- Eric18, Lauren with his newest member, Jason 10-months old, Dungy with Justin-3, front: Tiara-24, Jade-8, and Jordan -9.
Photo Credit: bpnews.net
On the other hand, he also coped with the death of his son. At the young age of 18, Jamie committed suicide on December 22, 2005, outside of Tampa, Florida.
The former American footballer and coach in the National Football League have invested almost years for soccer. He works as an analyst on NBC's Football Night in America.  
He is also the national spokesman for the All Pro Dad, a national non-profit organization based in Tampa, Florida, a fatherhood program of Family. And all his work as a coach, author and a national spokesman has led to an impressive net worth of $10 million.