Entertainment
Travis Bacon Wiki: Age, Possible Dating Affair With Girlfriend And Other Family Facts
While most people have to go through numerous struggles to carve their spot in the show-biz world; there are some who have one less hurdle to jump across.
Today, we are talking about the Actor/Composer Travis Bacon, who is a son of a famous Hollywood couple, Kevin Bacon and Kyra Sedgwick. But besides being popular due to his parents' professional background, Travis' awe-struck talents deserves recognition of its own in the entertainment world. 
Well, if you want to know a little bit more about Travis Bacon; dive in!
Travis Bacon Wiki:
Actor and music composer Travis Bacon, who goes by the full name Travis Sedgwick Bacon, was born on 23rd June 1989, in Los Angeles California, to celebrity parents, actors Kevin Bacon and Kyra Sedgwick and has actress Sosie Bacon as his sister.
Travis, despite the "I'm-doing-my-own-thing" kind of look, is a family-oriented person and is occasionally spotted together with his family members at various events. 
On June 21, 2015, he attended the premiere of 'Cop Car' in New York City along with his father Kevin Bacon, who is also known for his notable work in 'X-men: First Class.'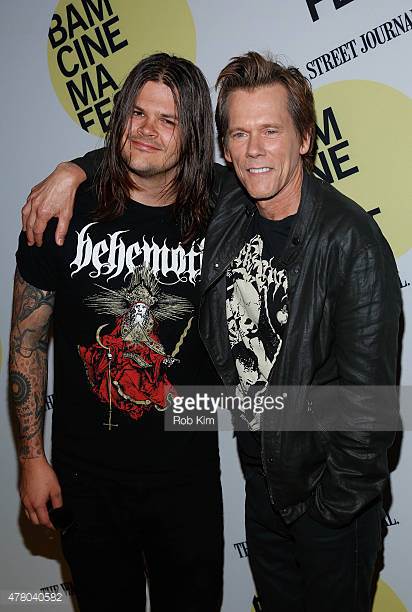 Caption: Travis Bacon and father Kevin Bacon at an event in New York City. 
Photo Credit: Gettyimages.com
Travis has also composed music in a recent movie 'Story of a Girl,' directed by his mother, Kyra Sedgwick and co-starred by his father, Kevin Bacon. Getting involved in family biz. Talk about family-oriented eh?
He also joined his parents on the red carpet at the screening of the movie 'Story of a girl.' Although Sosie wasn't present at the event, she does have a special appearance in the film.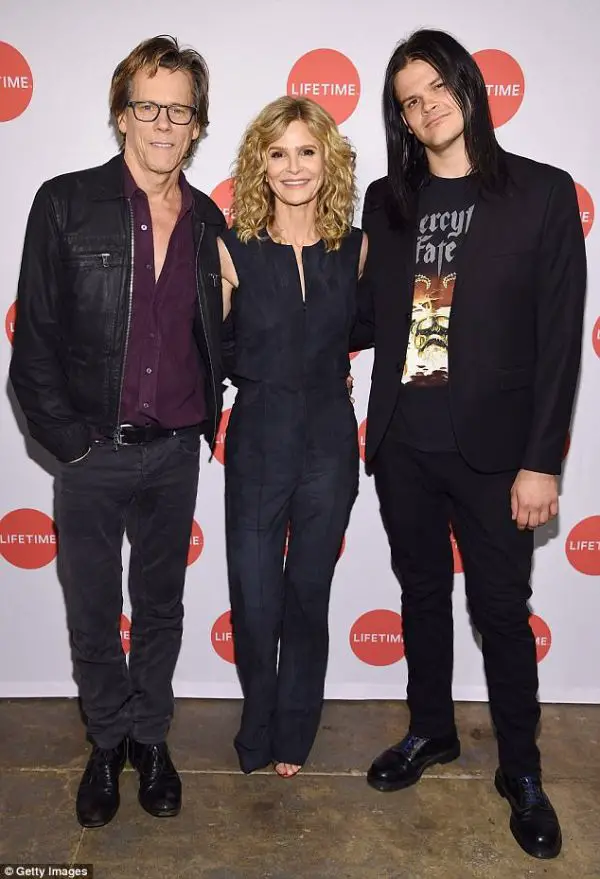 Caption: Travis Bacon with his parents Kevin Bacon and Kyra Sedgwick at the screening of the film 'Story of a girl'.
Photo Credit: Dailymail.com 
His parents and sister have made their name in the acting career, Travis isn't an exception at all. Making a debut in the acting field, Travis made an appearance in the movie, 'Loverboy' that was released in 2005. However, he hasn't starred in other movies besides that.
Meanwhile, Travis has stayed true to his passion for music; he remains a part of the four-member rock-punk-funk band, 'Idiot Box.' 
Is Travis Bacon Involved In A Possible Dating Affair With Girlfriend?
Being a handsome actor/composer in Hollywood and also a son of celebrity parents is undoubtedly a double treat for the ladies out there. And needless to say, but Travis Bacon has won hearts of many fan followers; especially female fans! He is famous amongst an impressive number of young followers, who remain curious about Bacon's love life.
However, it seems like dating is not his forte! -Yet
Travis, for a man casually cruising in the late 20s; age 28 to be exact, is not seen publicly with a romantic partner yet. Moreover, he also has not talked about any lady who has caught his interest. All these are eventually putting the young heartthrob on the list of people who keep their dating affairs secret.
More so, his social media accounts are also in private mode. However, even if it may seem like he is a single man; there are chances he might be enjoying his love life behind the curtains, who knows?
Keep visiting for the emerging updates on Travis Bacon!