Entertainment
Travis Tedford in 2017; Where is He Now After All The Young Age Acting?
Isn't it a chill down the spine to find how much your favorite childhood celebrity has grown? Take the 90's dearest childhood celebrity Travis Tedford, who has change not only in his looks and career but his whole life, surprising everybody. 
So what sort of changes did Travis make in his life? Keep reading to find that out!
Travis Tedford: 'The Little Rascal' is grown up now
The Texas-born child actor welcomed his overnight success at the early age from his role of Spanky McFarland in "The Little Rascals" (1994). The 90's audience loved Travis Tedford, as Spanky on the show. The cherubic child Spanky, as the leader of the rascals, came with a lot of mischiefs, but that was the talk of 90's!
As for 2017, Tedford is running in almost 30's, and the show itself celebrated the mark of 20 years in 2014 with all its casts. The reunion was special for Tedford, and he celebrated the occasion on Twitter sharing the pictures, which, mysteriously, are now deleted. 

Caption - Travis shared the celebration of the 20th Reunion of "The Little Rascals" through Twitter
Photo Credit - cinemablend.com
Surely, the tide of time had made a huge leap from the time show first aired. But, Travis still got some mischiefs of Spanky, as seen in the reunion poster.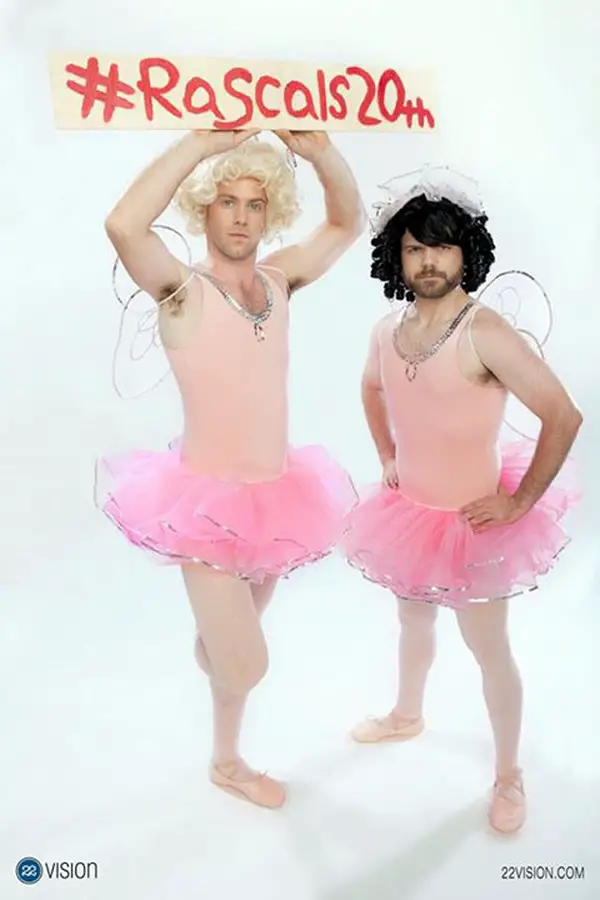 Caption - Travis Tedford and Bug Hall at "The Little Rascals" reunion
Photo credit - cinemablend.com
Even after two decades gap, Travis shares the same kind of strong bond with the show's casts members.  
Travis Tedford in 2017: Where is he Now?
Travis Tedford was the name every brand loved for product endorsement in 90's. His Welch grape juice advertisement even pushed his successful career as a child actor to a greater height.
After "The Little Rascals" he did few big projects like "A Bug's Life" 1998, "The Thirteenth Floor" (1999), "The Amanda Show" (1999-2001) and "The Final" (2010), but with no success like his first role as Spanky. 
Unlike everybody's guess, Travis played only a few movies, and his face rarely showed up in the media world!
The actor has given up acting to join another field for himself. He became a marketing specialist for the Texas Trust Credit Union trying to explore his business skills. 
Amidst his absence, Tedford got highlighted in 2007's TMZ story that showed him working the overnight shift at a Wal-Mart with the badge.
The 27-year-old actor, who stands at the height of 5'7", explained his reason why he never did big roles after Spanky as,
"I was typecast pretty hardcore and wasn't given a lot of roles because I looked too much like Spanky. That's why I never did any huge projects after Little Rascals. It's like Seinfeld when everyone wants George Costanza[rather than Jason Alexander]. When I moved back to Texas in 2002, I was really done with acting. I didn't tell anyone who I was unless recognized."
He further added how he moved on after leaving the acting career.
"After I made it to my senior year, I figured out how to use the whole thing in a positive way, and it didn't haunt me anymore. Instead of running from the fact I was Spanky, I embraced it. Changing that feeling alone made me a more positive person, which in turn increased my friendships with people."
As of now, he has diverged himself totally on the management field. His work in Texas Trust Credit Union is growing from Financial Service Officer to Inbound Marketing Specialist to Digital Coordinator. His LinkedIn seems to be speaking on behalf of his career in management!
Well, the change in career course seems to be paying him well regarding personal satisfaction, as he seems to have not made up mind to indulge in movies or TV works. 
Travis Tedford's Short Bio
The actor, Travis Tedford was born on August 19, 1988, in Rockall, Texas with the birth name of Travis William Tedford. He was born to the parents, Paula Kay Dixon and Timmy Bill Tedford and raised in a suburb of Dallas, Texas.  
As for his formal education, he attended Athens High School in 2006. Further, he got his Associates Degree in the Liberal Arts from Trinity Valley Community College in 2008.
After his time in Trinity, Tedford made his mind on attending the University of Texas at Arlington for his marketing degree after a few years at community college. 
Travis's early role as Spanky is the most prominent impact maker in his career. However, he settled in Garland, Texas working in the marketing department of the Texas Trust Credit Union bidding a goodbye to the acting world.