Entertainment
TV Personality Vanna White States to be Happy despite her Married Life and Relationship Failures!
When any harsh tragedy befalls in our life, we react as if the moment will never pass. However, it is not a right perspective because the moment will eventually pass out sooner or later and that process makes us strong enough to accept the reality and be happy once again. Something similar happened with the fan favorite television celebrity, Vanna White.
The host of "Wheel of Fortune," Vanna White has experienced those circumstances which people even fear to imagine. She faced the death of loved ones, divorce from husband, miscarriage, and numerous breakups. But despite all these tragedies, Vanna confessed with Closer Weekly in February 2016 that she is happy in the current situation.
"I'm Finally Happy Just the Way Things Are"
Her current relationship with John Donaldson:
Kind and understanding is what Vanna's new beau is all about as she is currently dating a contractor, John Donaldson. A friend introduced the couple in 2012. Vanna believes she is happy like never before because of the current relationship.
"He is kind, understanding and lets me be me."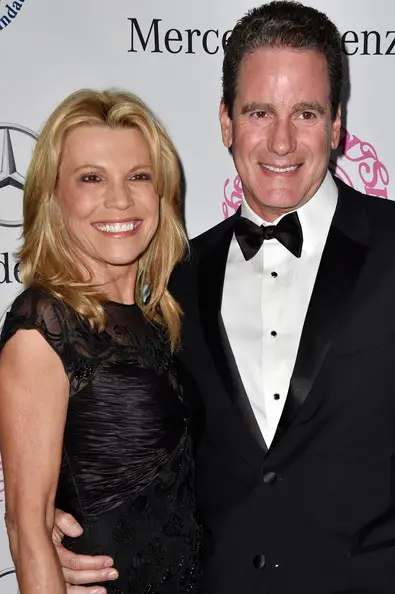 Caption: Vanna White and John Donaldson in the 2014 Carousel of Hope Ball presented by Mercedes-Benz in 2014.
Photo Credit: gettyimages.com
Vanna is still dating her contractor boyfriend, but as happy as Vanna might seem at the moment, her past did not share successful relationships as it contains various failed relationship of which one was a bit more intense and devastating.
A Brief Sketch To Her Past Relationship:
Vanna White and George Santo Pietro tied the knot in 1989. The couple had a dynamic and supportive relationship in the initial years of marriage. The ex-husband, George stayed beside Vanna when she faced a tragic miscarriage in 1992.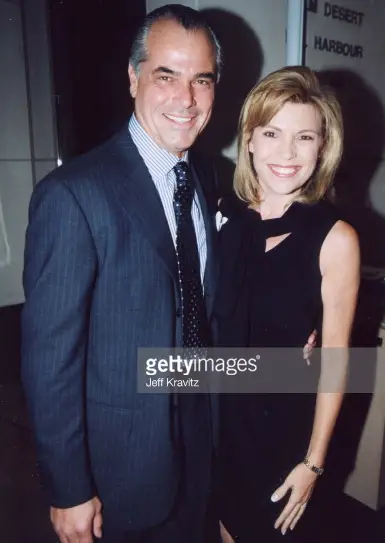 Caption: Vanna White and George Santo Pietro at a fundraising program at St John Boutiques.
Photo Credit: gettyimages.com
The couple later welcomed two beautiful kids in the world. The elder son, Nicholas was born in 1994 and daughter; Giovanna was born in 1997.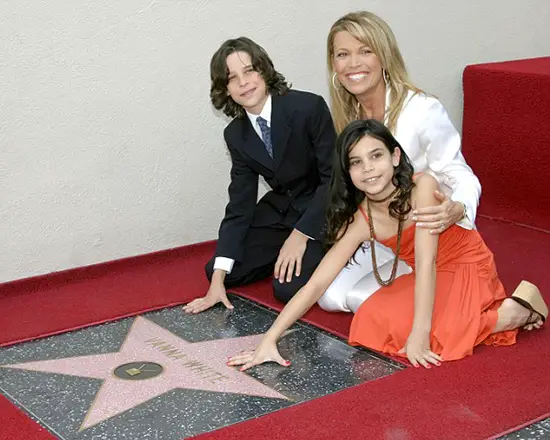 Caption: Vanna White with her kids Nicholas and Giovanna in 2006.
Photo Credit: dailymail.com
Though the initial years seemed right, the situations altered for the couple later. Vanna and George separated their ways and got a divorce in 2002. However, the couple still shares a friendly relation due to their responsibility towards their children.
Vanna is afraid of his son's growing intimacy with Hare Krishna monk:
Vanna White is the host with $8 million salary and $30 million net worth and has become suspicious that her young son, Nicholas is being persuaded to indulge financially by the Hare Krishna monk, Jaycee Akinsanya, 34, who is almost double of her son's age and both of them study together at the University of Arizona and live in his small house in Tuscon.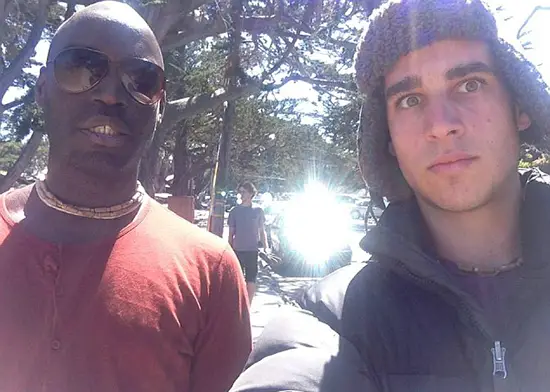 Caption: Nicholas and Jaycee Akinsanya are taking a selfie in the streets in 2016.
Photo Credit: dailymail.com
Nicholas recently asked $1 million from his parents claiming that he will contribute those to build an ashram for Hare Krishna followers. However, both the parents refused his demands and are hoping his child to stay distant from the monk. Upon asked about the intention of demand, Nicholas said to Daily Mail that he asked the sum of money to fulfill his basic requirements. He said,
'The money I asked for was for my living expenses - food, gas and for living my spiritual life with Jaycee.'
There are also rumors that Nicholas and Jaycee are in a relationship and now Jaycee has converted his ashram as a private home for him and Nicholas.
Vanna faced the death of fiancé:
Before Vanna White met George Santo Pietro, she and John Gibson, an American actor, embarked their relation back in 1982. The couple got engaged and probably were planning to get married but unfortunately, their dreams never fulfilled. In 1986, John Gibson died in a plane crash.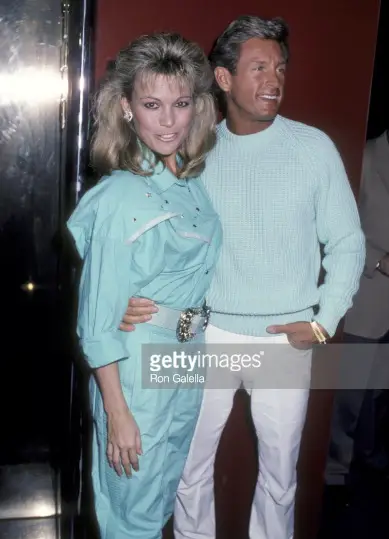 Caption: Vanna White with ex-fiancee John Gibson at Pips in 1986.
Photo Credit: gettyimages.com
According to various sources, Vanna was completely disturbed by his death and took a week holiday from the show to solace the pain. Upon asked about the accident, Vanna shared to Closer in 2016 that it was disturbing, but the love from her fans provided her some courage. She said,
"It was devastating, but I got such an outpouring of fan mail, and it really did help to know that I wasn't alone."
Her other broken relationships:
Vanna White has dated more half dozen boys so far. She shared a relation with Garrison Davis, Gordy Watson (1975-1979), Corbernsen (1985), Dana Strum (1988), Slyvester Stallone (1988), John Corbett (2001-2002), Colby Donaldson (2002), Stephen Samuels (2003) and Michael Kaye (2004-2006).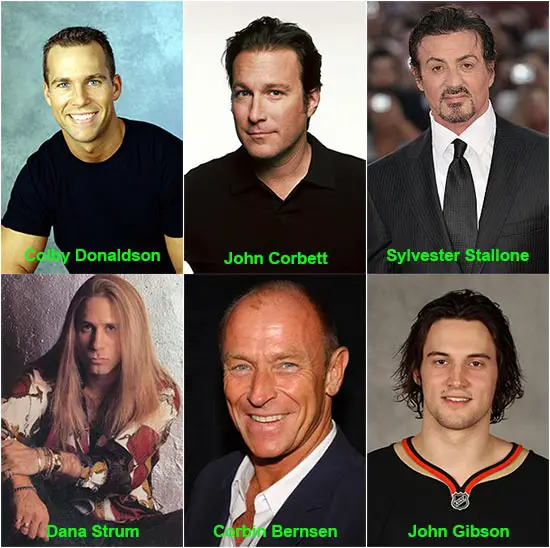 Caption: Vanna White's past boyfriends and husband.
Source: liverampup.com
Currently, any whereabouts about her recent works other than co-hosting Wheel of Fortune are unknown as she has kept her profile low in media for a while now and many details about her personal life are also kept away from the limelight.