Tyler Lepley's gay sexuality wasn't the only thing that captured people's interest... net worth hasn't yet been published yet, but his...cited his appreciation for his parents during an...noteworthy success from his appearance in movies like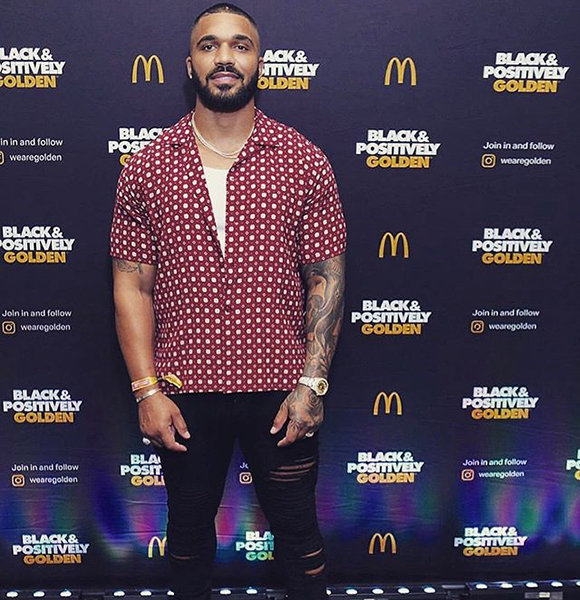 Have and Have Nots star Tyler Lepley claims that he and producer Tyler Perry are not gay on Angela Yee's Lip Service podcast. 
On one of the episodes of the podcast hosted by Angela Yee, Gigi Maguire, and Lore'l, Lepley shared that the rumors about him being in a relationship with Tyler Perry started spreading as soon as the series premiered in 2013. 
He quoted- 
"I remember when I first started out, I was seeing that here and there...For whatever reason, people were associating it with my first show." 
Lepley further described that his relationship with Tyler Perry started after he appeared in the Tyler Perry Show. 
"I came out on a Tyler Perry show, and for whatever reason, he gets a rap like that...and I know Tyler [Perry] personally, and he's not gay. I was seen around him, and all of a sudden, 'he's rubbing off on me,' and people felt like I was gay or something like that."
Besides, despite the gay rumors surrounding Lepley, he has mentioned being in a long-term relationship with his partner and the son they share. 
However, he has not spilled the beans about who his girlfriend is and if he is married to a secret wife. 
Net Worth, Movies
Although Tyler couldn't achieve noteworthy success from his appearance in movies like Dirty People and Baggage Claim, his works on TV shows are doing very well. Thanks to his involvement in The Haves and the Have Nots, he has racked in impressive salary.
Wedding Held In Italy:- Giacomo Gianniotti Wife, Wedding, Girlfriend
His verified net worth hasn't yet been published, but Tyler's lavish purchases make the fact evident that he's doing very well financially.
In 2019, he purchased a 2,557 square feet covering residence, costing a whopping $1.485 million. Located at Sherman Oaks, California, his new home consists of  4 bedrooms and  3.5 bathrooms decorated with impressive design and packed with great features, including a swimming pool and fitness suite.
Short Bio 
Tyler was born in an immigrant family on 24th March 1987, and he stands at the height of 6 feet (1.83 meters). His father's roots trace back to Africa and Jamaica; whereas, his mother, Charles Jen Dinnis, is from Italy.
Tyler Lepley as seen with his stepfather and mom Charles Jen Dinnis on 2014 (Photo: Charles Jen Dinnis's Instagram)
The actor of mixed ethnicity grew up as a single child in the family without any siblings in Philadelphia, Pennsylvania. However, his childhood wasn't a lonely one with his supportive parents: mother and stepfather, beside him. He even cited his appreciation for his parents during an interview with Essence, quoting- 
"What I loved best about my childhood are my parents. I have the best parents in the world. They've always had my back."