Entertainment
Still Not Married! Actor Warren Brown: 2-Time World Champion, Girlfriend Unrevealed?
For those people who love crime drama, Warren Brown, 38, is a preferred and known face. He played some good crime scenes and captured the attention of many. Along with it, lots of people are attracted by his charm, as he is a successful professional sportsman as well. Does he have the same attention from the ladies as well? What's his martial status and life trivia? Let's sort out each of them: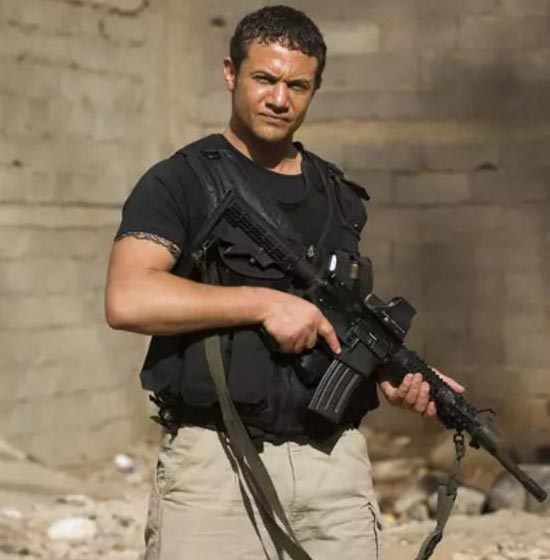 Caption: Warren Brown from Occupation, a BAFTA winning three-part drama serial aired on BBC, 2009
Source: bestbritishtv.com
Warren is a former professional sportsman. Before his career in acting, he was a professional Thai boxer, which he says was his career plan B. In an interview with daily mail in 2012, he said:
"I did Thai boxing from the age of 15 to 25. When I retired I was two times world champion. Had I not gone into acting I'd probably still be doing that."
Yes! The Good Cop actor indeed had competed at world level and was two times world champion in Muay Thai (Thai boxing). After his retirement from boxing, he pursued his acting career with television series"Shameless" in 2004. Though he had started his acting career before this, Shameless was a big shot start for him.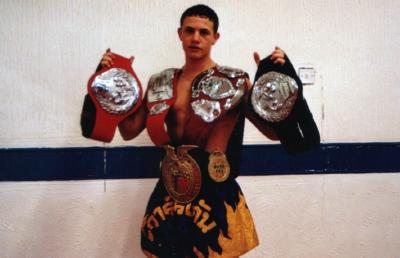 Caption: Thai-boxing champion Warren Brown
Source: warrington-thaiboxing.com
Is he Married, Wife, or Girlfriend?
Brown who is in his late thirties hasn't revealed anything much about his personal life. Furthermore, it is also quite unrevealed whether he has been dating someone currently or not. His previous dating history, in fact, is unknown as well.
So folks, the BBC crime drama Luther's star is probably still single. His plans and intentions about marriage are still behind the scene. We shall make you know more if we find something new.
One of his fans had also once asked him about his girlfriend, but all in vein.
Warren's Short Bio
Warren Brown was born on 11 May 1978 in Warrington, England and has been acting in the films since 2004. Brown was also nominated in the categories "Best Villian", "Best Exit" and "Most spectacular scene" at the 2006 British Soap Awards for portraying the role of evil Andy in the teen soap opera Hollyoaks (2005-2006).
He also played one of the main characters in the BBC drama series Inside Men in February 2012. He has also given his appearances in big hits like "Dark Knight Rises", "Byzantium" and others. He was last seen in the movie "Kicking Off " as Wigsy in 2015.
He also appeared in the Canadian/Hungarian spy thriller television series X Company as Neil Mackay in 2015 ". Brown served in boxing career for 10 years. He currently lives in London, England with his parents.
Interesting info: He portrayed the role of a young school boy on Hollyoaks despite being somewhere around 27 years at the time.
Caption: X Company Interview with Warren Brown, 2915
Source: Murtz Jaffer