Entertainment
Still Not Married Yet, Ben Gleib: Many Great Women in Life, But No Girlfriends?: Satire Gay Couple in Show
While talking about comedian Ben Gleib, we expect to hear something funny. And this must be the funniest of all. The man who admits having the company of many great women in his life probably has no girlfriend, let alone girlfriends (Not so funny we admit, but hey we can be sarcastic too).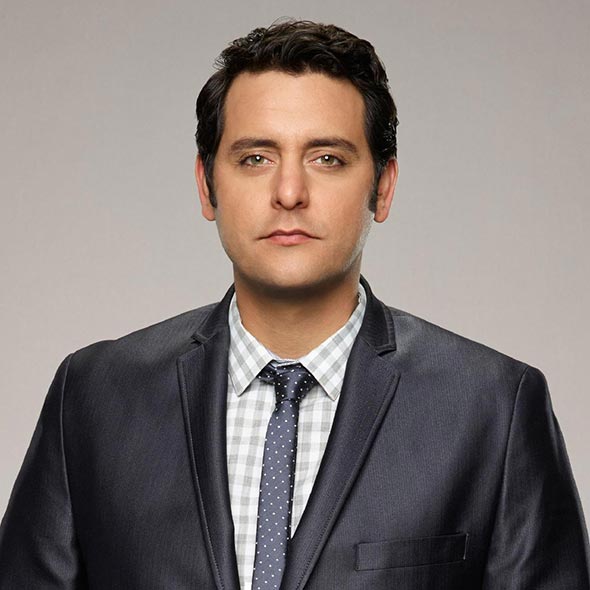 While talking about comedian Ben Gleib, we expect to hear something funny. And this must be the funniest of all. The man who admits having the company of many great women in his life probably has no girlfriend, let alone girlfriends (Not so funny we admit, but hey we can be sarcastic too).
Great Women in Gleib's Life:
He has the company of many famous women but is single. He is yet to make plans of getting married. 
The following women inspire him, according to the man himself.
His friends DJ Duo, Claire Schlissel, Jen Mozenter, Chelsea Handler, Sophia Bush, Brooke Powers, Danielle Sepulveres are the few names he took when asked about the girls who rocked his life.
"It's almost absurd how many great women I have in my life. I'm very fortunate. The only problem is they set a stupidly high bar for anyone I consider dating. If I were surrounded by lower quality people, it would make things a lot easier on me."
Having all these women in his life, we expected Gleib to be in some love affairs or have a wife at the most, but we have found nothing  It seems like Comedian Gleib is yet to find his dream girl.
Satires Gay Couple in a Show:
 In 2011, he got dragged into controversy when he made few jokes about the same-sex marriage of the two of his comedy show attendee, Philip Rafshoon, and his partner Robert Gaul, who in turn had taken his jokes lightly averting the further tussle. 
He also had a vague tweet posted in 2015.

Recent News:
Gleib is the host of Idiotest, a television game show where contestants compete to answer puzzle questions and brain teasers, in a team of two. The show is broadcasted on the Game Show Network. The show first aired in March 2014 and currently is on its third season with 145 episodes so far. He also has a one-hour Showtime special standup TV movie called Neurotic Gangster. Here is a sneak peek of the show:
Caption: Ben Gleib: Neurotic Gangster, Showtime Tease.
Source: SHOWTIME 
Ben Glieb Talks About Greatest Experience on 'Idiotest' and Reveals His History As A Comedian
On his AMA, held on June 15, 2015, Ben Gleib had a lot of questions to answer, and he answered many, both personal and professional. 
When asked about how he started his career as a comedian, he replied with his story and how it started at the young age of 8.
I've always been drawn to standup comedy, ever since I was 7 or 8 years old. Knew I wanted to do it probably just a few years after that. I started writing down my comedic thoughts and tried to make them into jokes in high school, and continued for the 20 years since. In college, I had a tv show called The Gleib Show, where I got to hone writing and delivering jokes in front of (usually) a very small audience. But then when I graduated, I began doing standup for real, and you have to just hit it hard, get up all the time. My biggest tip is to write down every funny thought you have at the exact moment that you have it. Because it'll never be as pure as that moment when the inspiration first hits.

So I've committed myself to that since I was 18 years old, and I've never not done it.

Even if I'm asleep, or having sex, I will pause - or at least pause the upper half of my body - and write the joke down.

Siri these days makes it a little bit easier. And shorter of a distraction for mid-sexual comedic moments, thank god.

And I sort of consider it a threesome.
And further added,
Oh yes and to make a name for myself I started my own show that I produced and promoted for many years, which became Comedy Juice, which is now a big national live comedy brand. (comedyjuice.com) I could perform on that show every week back then and I was then able to perform with all the greats weekly and it made me strong fast. You often in life have to create your own opportunities. Because if you won't, how can you expect anyone else to?
Caption: Host Ben Gleib takes 'Idiotest' to the streets.
He furthermore answered a few questions about working as a host at Idiotest and how he felt treating the contestants at Idiotest the way he does saying
I do definitely feel bad for the contestants sometimes.

The answer is staring them right in the face. Especially in the "smart money" round, when $10000 is on the line, and I watch them press something so very wrong, and I have to keep a straight face and pretend like it might be right, and then their partner comes out and gets it right, and only if the first person weren't so stupid in that moment, they would be able to walk home a lot better off financially (and I say "walk" because we do not provide a car).

But this feeling bad does not stop me from making fun of them, because that is my job, and I'm pretty good at it.

But I usually don't make fun of them in the "smart money" round, because they've already won and I like to end the episode at least for the last few seconds not being a dick.
In an interview with Inquisitr Ben talked about his future plans as well as his expectations of his future career stating,
I hope I get to continue doing Idiotest for a long time to come. But I also want to write and host a political show, I am developing one currently, and one day I want to host a late-night talk show. That's my dream project. I want to one day host the Emmys and Oscars, too. In that order.
and further gave advice to aspiring comedians saying,
Only do it if you are willing to start on a super hard, super long journey. Only do it if the love of comedy is so strong you don't care about the money. Because it doesn't pour in.
Ben Gleib's Short Bio:
Born on June 18, 1978, Benjamin Nathan Gleiberman, @bengleib, professionally known as  Bin Gleib, is an American comedian. He was also called by "Esquire" as one of the six best comedians. He became popular through his efficient comedian style. He thinks that the series Chelsea Lately was the most enjoyable thing that he has ever done.
Apart from Ben's stand-up, we can also catch him in various film projects and TV shows including Ice Age Continental Drift as the voice of Marshall.
Besides these, Gleib also enjoys freestyle rapping and posting the funny and weird things on social media. Currently, he is hosting Idiotest, a famous brain teaser game, at Game Show Network, since 2014.