Entertainment
Vail Bloom Has a Boyfriend Now? Her Past Dating Affair Went Out Silently
Relationships in celebrities life are hard to maintain taking their high fame and constant media's spotlight, sometimes even leading to separation. As one of the additions in such list, the beautiful American actress, Vail Bloom has the similar dating story, whose brief relationship went upside down and finally to separation. However, her romance is a little bit different as her dating affair went past through media's attention very silently, surprising many fans.  Well, this time, we have packed you all the quirks of Vail Bloom's dating affair has got to offer!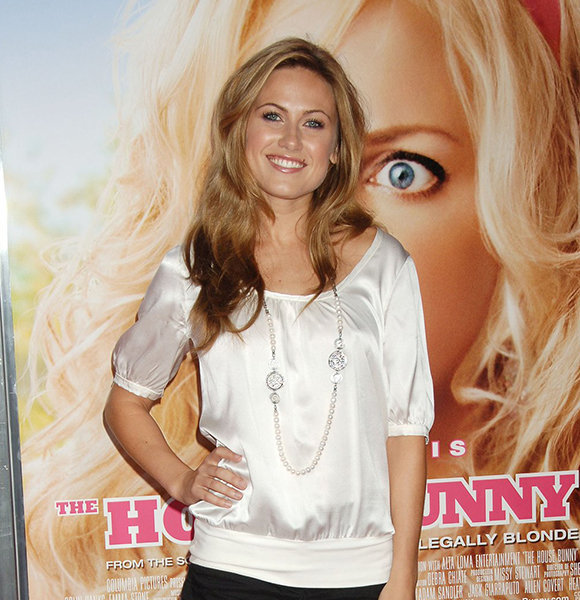 Due to huge fame and constant media spotlight, relationships in celebrities life are hard to maintain which sometimes even lead to separation. Facing such situation is one of the actresses, Vail Bloom, whose brief relationship went upside down and finally to separation.
Vail Bloom once had dating affair with the handsome actor, Chris Pine and the couple's love life was the subject of constant media's limelight and headlines. However, her dating life came to an end making hardly any buzz among the media as her breakup was mostly discreet. 
Well, let's find out whether Vail has found love again or not?
Vail Bloom's Dating Affair: Viral to Fading Away! 
No doubt, Vail Bloom's beauty has charmed the worldwide audience, and it has become more vibrant in her dating life with the actor, Chris Pine. Vail Bloom's relationship with Chris Pine started in 2015, which was quite a romantic show for the audience.
Bloom and Pine took no long time to escalate their romance as the duo were caught kissing in Hollywood while enjoying the lunch in May 2015. Media and fans took no time to make the sight of kissing of Bloom and Pine viral over the Internet. 
Caption - Vail Bloom and Chris Pine kissing in Hollywood (Published on May 19, 2015 )
As the speculations were still going, Bloom's former "Vanderpump Rules" co-star shed some lights on the issue. She explained to Perez Hilton about Bloom's new romance and the kiss as, 
"I feel like in L.A., things like that get set up sometimes. Not to say… I mean the kiss looked fairly passionate, so who knows? Possibly, but if it's not, you know, best of luck because I wish love and happiness for everyone."
Vail Bloom's relationship with Chris Pine was much speculated on the media but not her breakup. Her relationship slowly turned low-key rising many questions and queries. 
Finally, breaking the silence on June 2016, BravoTv explained the relationship was over by 2016 by saying,
"Things got quiet on the Vail-Chris front after the news initially hit, but it was fun to watch while it lasted."
However, both Vail and Pine has not spoken officially about the split hiding the exact break-up date. Vail's short romance with Chris Pine that started in 2015 ended in 2016.
Time For New Boyfriend or New Movies?
After the breakup with Chris Pine, the American actress, Vail Bloom, seems to be single without involving in any relationship. There have not been any signs, which suggest the new romance in her life. Instead, Vail Bloom, who derived her beauty from her white ethnicity, has shifted priority towards her career. 
Vail Bloom, who was born to the parents; a guidance counselor (mother) and a college professor (father), had already charted a successful career since her debut movie  "Finishing the Game" (2007) in the acting world. However, the actress made a break in the last few years as she last shared the movie space back in 2015 in the movie "Too Late".
As of now, in 2018, she has geared her comeback with a couple of movies like "The Ghost Beyond" and "Surviving the Wild". With the focus on her career, looks like the actress is keeping hold to her romantic life as of now. 
The beautiful starlet, Vail Bloom is growing her excellent career more and maybe in short time, she will be coloring her dating life in perfect time.