Entertainment
Vanessa Feltz Proves Age is Just A Number With Partner! Has Some Wedding Plans?
What if we will ask you about the qualities that you will seek in your perfect partner? Will you go for a person with good appearance, healthy wealth or will you look for an individual who loves you to the moon and back? Most of you will find a person who can compromise to be with you and love you to the fullest.
Though every one of us has our Mr. or Ms. Perfect in our mind, we don't have them in reality. But the fifty-five freelance broadcaster and journalist Vaness Feltz is lucky enough to find such guy. Today, let's take a look at her relationship with her fiance.
Feltz's Healthy And Beautiful Relationship With Partner:
Married once, Vanessa met ten years junior Anglo-Nigerian singer Ben Ofoedu on the London party circuit in 2005 and got engaged in December 2006. This couple has been in a relationship for more than a decade but is yet to walk down the aisle together.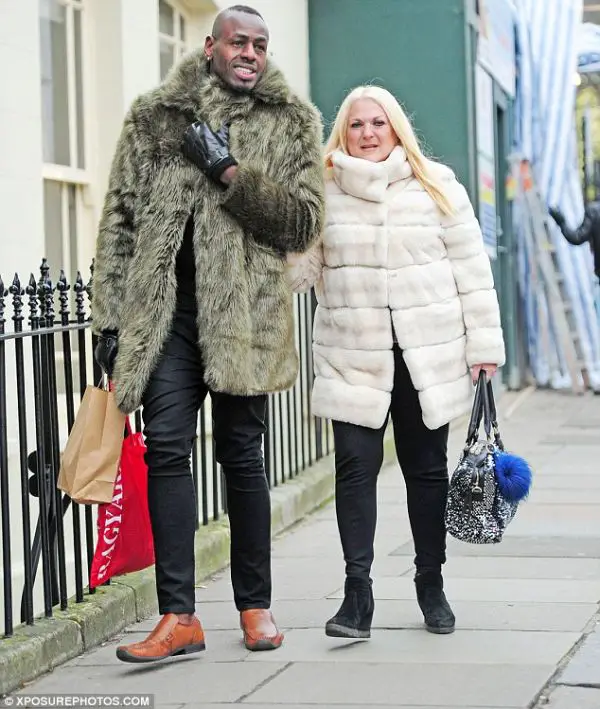 Caption: Vanessa Feltz with her partner Ben Ofoedu pictured in London in February 2017.
Photo Credit: Daily Mail
Despite the age difference, the pair shares an incredible and strong bond. In an interview with Mirror in October 2015, Feltz's ten years junior fiancé Ben Ofoedu revealed the key to their successful relationship. He said-
"Absence makes the heart grow fonder. One of the strong things about our relationship is that we don't see each other that much. We live in the same house but we don't see each other in the daytime. Most of the time I find out things about Vanessa on Twitter, that's why we are never bored with each other."
He even revealed that he is a one woman man, as he prefers one person instead of seven or eight. He further made the interview exciting by expressing that his lady love gets sexier, as she gets older.
Do you know that the lovebirds had their plans of a wedding?
Well, they were due to get married in 2007 in London and again in the year 2011. However, they couldn't exchange vows as soon as they shared their wedding plans.
In May 2007, the BBC Radio 2 presenter revealed that Feltz has plans of tying the knot with her fiancé the same year. Feltz stated-
"We're going to have a civil wedding because Ben is Nigerian so I don't feel I can have a Jewish wedding. We would have got married before now but we haven't had time. We are both very busy so it has been a case of fitting it in. It's time-consuming to organise a wedding."
It seems that Feltz doesn't need to get married to enjoy a happy relationship, as she was bound in a marital relationship once, which couldn't last more than seventeen years.
Vanessa Jane Feltz was previously married to surgeon Michael Kurer in the year 1983.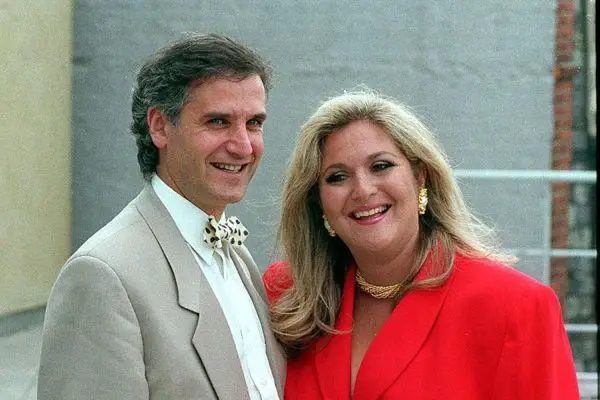 Caption: Vanessa Feltz with her ex-husband Michael Kurer pictured in the year 1994.
Photo Credit: The Sun
As a husband and wife, the pair welcomed two daughters named Allegra (age 31) and Saskia (age 28). Feltz separated with Kurer in 2002. Soon after splitting with husband of seventeen years, Feltz was romantically linked with her personal trainer, Dennis Duhaney.
Stay with us for the emerging updates on Vanessa Feltz!